What is Virtual Queuing and How Does it Work?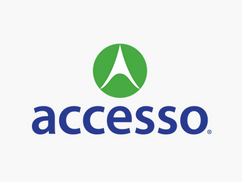 Virtual queuing solutions can go by many names. Whether you call it a line management system or a virtual queue management suite, the benefits are the same: getting guests out of line and into more enjoyable experiences—resulting in higher NPS scores, new revenue streams, and more repeat visits!
At accesso, we've been delighted to help support our clients with innovative virtual queuing technology for over twenty years. From our very first virtual queuing product (the QbotSM) to our Qsmart® mobile platform, we've helped guests save millions of minutes standing in line. Our products have continued to evolve and adapt to the needs of the marketplace, including the pressing need to reduce long lines and facilitate social distancing throughout the pandemic (Learn more about COVID-19 solutions here).
Our clients have seen real results, including
22% uplift in overall revenue in 4 months (Parc Asterix)
15% increase in in-park spend in the first season (Splish Splash)
78% of guests spending more time in food and beverage outlets (theme park partner in Europe)
96% of guests reporting that Qsmart improved their visit
The ability to reopen safely during the pandemic, increases in customer satisfaction scores and more (Holiday World)
Watch our video to learn more about our accesso LoQueue® virtual queuing solutions, and explore more content and tips for virtual queuing below. If you're considering implementing a virtual queuing or line management system, fill out our form to be connected to our virtual queuing experts. We'd love to see if we can help you give guests less waiting and more fun!
If you enjoyed this video, you may also like: