Virtual Queuing: Less Waiting, More Fun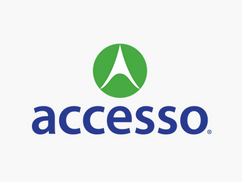 Guest expectations are on the rise, and after months looking forward to returning to their favorite destinations, your guests will surely want to make the most of every moment. With 50% of US guests and 70% of UK guests agreeing that "long queues are the worst thing about theme parks," it's abundantly clear that attractions guests are eager to escape from physical queues. Luckily, virtual queuing has the power to free guests from physical lines, allowing them to enjoy even more of what your venue has to offer. Learn about the benefits of virtual queuing and see how it works in this video by EMEA Sales Director Jeremy Gray.
What is virtual queuing?
Virtual queuing allows guests to wait digitally rather than physically​ for their favorite attractions, meaning they can enjoy more rides, shopping and fun!​ At accesso, we are leaders in the virtual queuing space with over 20 years of experience developing queuing technology for our accesso LoQueue® product suite. Currently, we offer virtual queuing via our Qsmart® platform for mobile as well as a wearable virtual queuing device, Prism.
Why would a venue implement virtual queuing?

Virtual queuing helps remove the number one frustration of guests (waiting in lines), increasing guest satisfaction and revenue. Virtual queuing can add new revenue streams to your organization, and it can also unlock secondary spending as guests visit F&B locations or retail locations. According to a survey by one of our partner clients, 78% of guests surveyed spent more time in F&B locations when they used Qsmart.
You can also implement 100% virtual queuing to help reduce long lines throughout your park and help with social distancing, as well as hybrid models that have different levels of access. Parc Asterix, for example, originally implemented virtual queuing with accesso LoQueue to help with social distancing in 2020 before evolving their offerings to include 5 service levels (including Day passes and "One Shot" Instant Access products) and saw a 22% uplift in overall revenue in the initial 4 months.
How does virtual queuing work on a mobile device?
Our Qsmart virtual queuing system is a ready-to-use platform that allows guests to easily make ride and show ticket purchases via their own mobile device. It supports multiple languages and can be customized to fit your brand. It provides guests with live wait times and accepts seamless mobile payments, and it can also be integrated with our accesso Passport® online ticketing system to make purchasing easy and convenient for guests.
What advantages are there in using a dynamic virtual queuing solution as opposed to a paper reservation system?
A dynamic virtual queuing solution like accesso LoQueue gives operators more control and more flexibility, which ultimately can lead to more profit. This dynamic system adapts to unpredictable variables such as inclement weather or ride down time, automatically revising wait times and communicating updates to guests to deliver a better guest experience. Plus, with a variety of ways to structure your virtual queuing implementation, you can offer more services and packages that help you cater to a wider range of consumer needs. (Learn 6 Tips for Success with Virtual Queue Management Solutions).
What do guests think about virtual queuing?

In a study conducted by one of our client partners, over 94% of guests using our Qsmart virtual queuing platform found it easy to use and 96% said it improved their visit.
Are virtual lines just for theme parks?
Virtual queuing has many applications outside of theme parks and water parks. Our Qsmart platform has helped travelers wait virtually in TSA lines at Boston Logan Airport, and skiers avoid standing in lines for the gondola at Steamboat Resort.
Watch our video to learn more about the advanced features in our Qsmart product and see how it works. Ready to explore how your venue can help guests wait less and enjoy more? Contact us today.
This video was created as part of our Client Seminar and is available as a "sneak peek." To learn more about our accesso Client Seminar, click here!