accesso Client Seminar 2021: Virtual Learning, Real Connections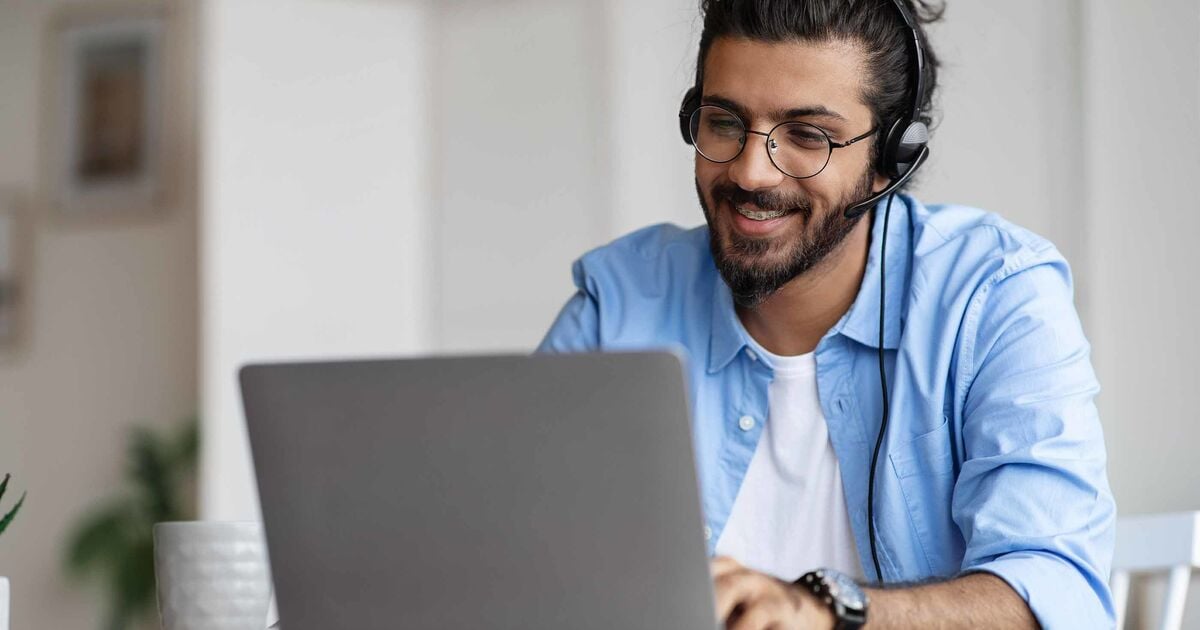 After an eventful 2020, it was important to the accesso team to bring back our annual accesso Client Seminar for 2021, but the question was "How?" With a little help from our virtual event platform, Virbela, we were able to deliver a safe and engaging client seminar experience – and share (virtual) high fives with friends old and new. Read on to discover highlights from our 2021 event!
Our Virtual World
Our virtual event platform was supported by Virbela, and facilitated the same great learning and networking opportunities that our usual in-person event does! Attendees were able to download the Virbela campus, create an avatar and be immediately immersed into a virtual world. Our attendees could virtually "walk" around the campus and take a seat in a virtual classroom for one of the 44 of the educational sessions and roundtables that were offered, explore our expo hall and chat with sponsors, and network with colleagues in a breakout area.
"I enjoyed the virtual format; it was more cost-efficient and made it much easier to multi-task with routine business throughout the day." – accesso Client Seminar 2021 attendee
Virbela offered our clients the ability to attend Seminar from anywhere in the world – no flights required. We were very proud to announce that this year we included all our solutions and welcomed over 250 attendees from 119 venues, over 50% of whom were new to Client Seminar. Our attendees were from a wide range of venues including theme parks, live entertainment, ski and cultural attractions all over the globe.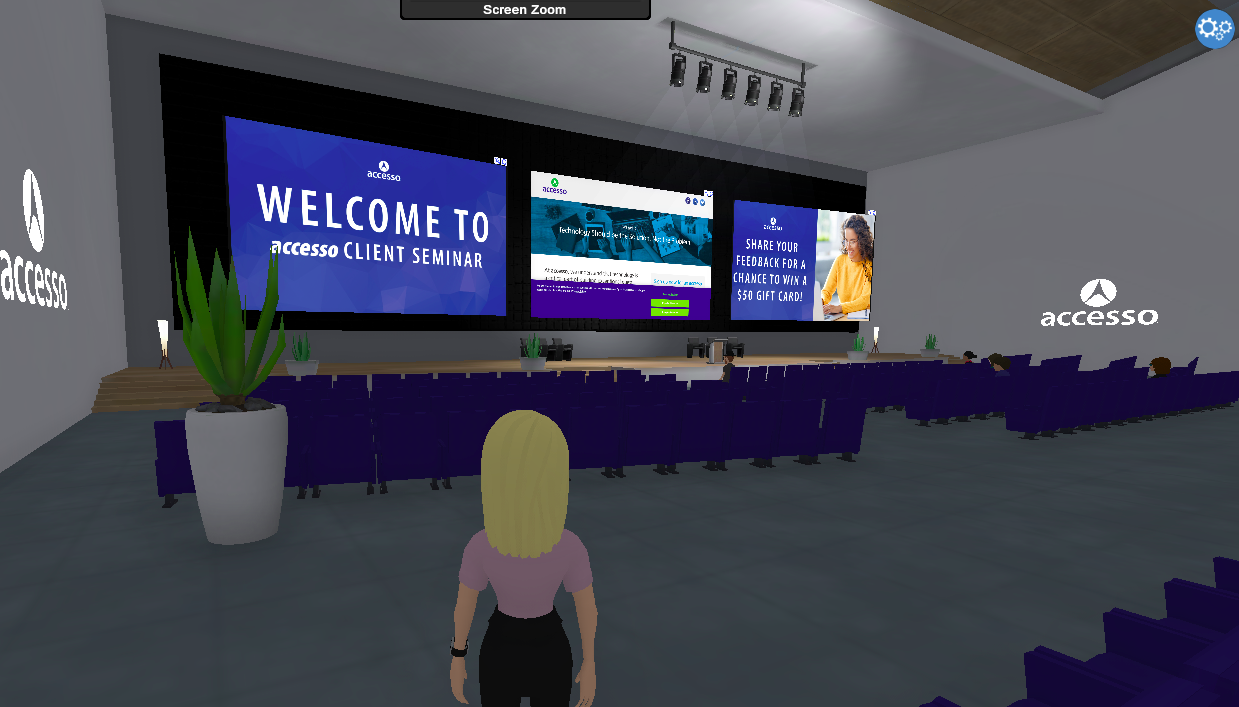 Session Highlights

"We are always interested in accesso's roadmap for development. Our goal is to grow and add new features over time as they become available through the system." – accesso Client Seminar 2021 attendee
Our accesso Client Seminar allows our clients to access expert training on their solutions, discover what products may compliment what they already use, and most importantly learn what's new with our accesso solutions. There were many well-attended sessions this year, with the continued tradition of the Keynote and What's New Sessions being the most attended. Other popular sessions included "accesso Siriusware Control 101", "New Enhancements for Combo Clients", and "Channeling Your Inner Detective" with attendance numbers over 125 participants!
This past year was full of challenges, which have encouraged many of us to take a step a back, re-strategize, adapt, and collaborate. During our Keynote, accesso's President of Operations, Bruno Boehi spoke about the journey accesso has taken to support our diverse client base. Throughout the pandemic, we've devoted our time and resources to helping our clients navigate closures, uncertainty and reopening, while continuously adapting our suite of products to meet ever-increasing and changing guest expectations. In closing, Bruno spoke about the three pillars that guide us forward at accesso: Team, Customer, and Product. "We would not exist without all of them."
Continue Your Learning Journey
If you missed a session or would like to hit "replay" on your favorite session, registered attendees can view accesso Client Seminar 2021 sessions on demand through our Knowledge Base. If you're not registered, you can get a sneak peek at the latest accesso content on our Learn page!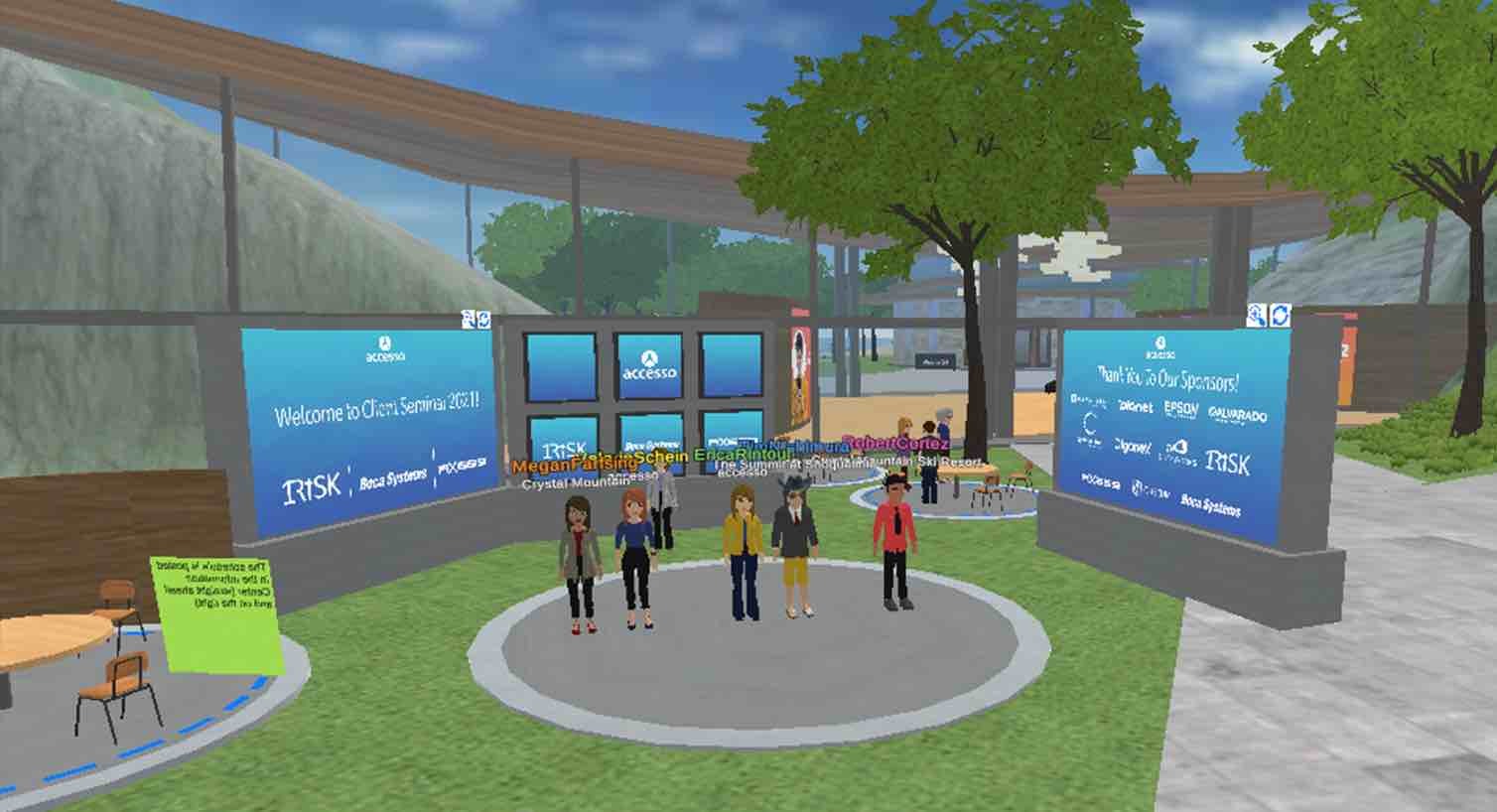 Thank You to Our Sponsors
We are so grateful for the continued support from our sponsors! Thank you to our event sponsors Protecht (Keynote) and Planet (What's New Sessions). Thank you to our Welcome Bag sponsor, Epson America, which everyone greatly enjoyed! Attendees remarked that it was a great way to start their day.
A continued thank you to our Partner Content Spotlight sponsors: Protecht, Cybersource, Alvarado, Digonex, and Dataworks. You can view insights from these partners on our Learn page or view their content pieces below:
Finally, thank you to our Welcome Area sponsors: 1Risk, Axess, and Boca Systems.
Mark Your Calendar for accesso Client Seminar 2022
It was so great to see everyone interacting via the virtual platform, and while we are thrilled with the outcome, we are happy to announce that we are transitioning back to an in-person format for our 2022 event. We can't wait to see everyone's smiling faces in 2022! Mark your calendars now – accesso Client Seminar 2022 will be in Atlanta from Sunday, September 18th to Friday, September 23rd.
At accesso, we believe technology has the power to redefine the guest experience. No business should have to settle for technology that creates more issues than it solves! Technology should be the solution, not the problem. We value our client partnerships and are committed to providing innovative and effective solutions that help drive revenue, create operational efficiencies, and overall, empower our partners to provide an excellent experience for their guests!
We've assisted over 1,000 venues in 30 countries in transforming their operations. Will yours be next? Connect with us today!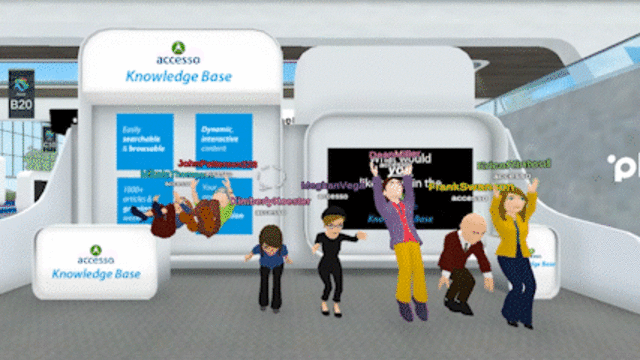 Keep Exploring:
Special thanks to our contributors for this piece, Amanda Schmitz, Valery Gooch, Valerie Schein, Lauren Earnest and Katie Reilly.