Partner Content Spotlight - CyberSource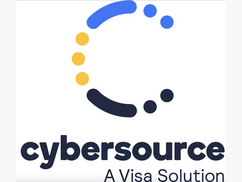 CyberSource is a global, modular payment management platform built on secure Visa infrastructure with the benefits and insights of a vast $546 billion global processing network. The solution helps businesses operate with agility and reach digital commerce goals by enhancing customer experience, growing revenues and mitigating risk.
Payments should enhance your customer experience, not take away from it. That's what our payment management platform is about: making payments a positive experience for the people who buy from you.
We connect an ecosystem of merchants, developers, acquirers, solution integrators and tech partners, so you can offer your customers more flexible and creative ways to pay. Using a single set of modern APIs we can integrate with any system in the market and support any vertical: retail, ecommerce, transit, telcos, restaurants, airlines, insurance and utilities.
Once integrated, our modular services and global reach give you the flexibility to design a tailored experience for your customers - with payments seamlessly embedded that work with your technology, your banking partner, anywhere in the world. Accept the payments your customers prefer and work with any payment brand.
Creative ways to pay are coming online all the time, and our open platform helps you make the most of them. Our services give you a 360 degree view of each customer and how they behave, so you can give them a personalized experience. You can offer payments that use multiple channels, like buy online and pick-up in store or unified experiences across mobile, online, kiosks, and face-to-face all while cutting the risk of fraud and improving your authorization rates.
CyberSource is highly configurable, modular, and open platform providing flexibility and full customization for any type of business. It is designed for merchant growth in mind, connected to acquiring banks in 190+ countries allowing you to select your entire technology stack including front-end acquiring. Experience global payment acceptance on one platform, one integration, and one point of contact.
CyberSource Values:
Payment Acceptance
Acquirer agnostic
Easy, self-serve, ISV ecosystem
Open new payment channels for secure, global growth
Consolidate reporting across payment types, processors and geographies to simply reconciliation
Worry free compliance
Deliver seamless customer experiences that scale with ever changing business landscapes, fulfill your customer's payments-ambitions
More control over your customer experiences
Platform stability on Visa infrastructure
Global payment acceptance in 190+ countries and territories
Fraud Management
Get up and running quickly with simple, automatic fraud protection and pre-configured settings
Operate with leading fraud management tools Decision Manager
Reduce chargeback and declined authorization
Protect your company from Account Takeovers
Less interruptions at checkout
Payer Authentication
Satisfy PSD2 SCA and other regional mandates
Payment Security
Offer seamless and secure digital payments
Streamline the management of multiple token types across digital commerce environments
Improve loyalty management
Deliver buy online, pickup-in store scenarios
Provide easy access to consumers' saved payment options
Encourage repeat business
Account updater
Reduce friction at checkout (and declined cards) by automatically updating common types of account changes