accesso Client Seminar 2019: A Fun-Filled Week of Learning in the Mile High City!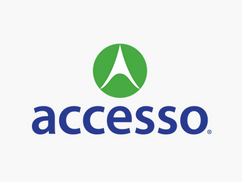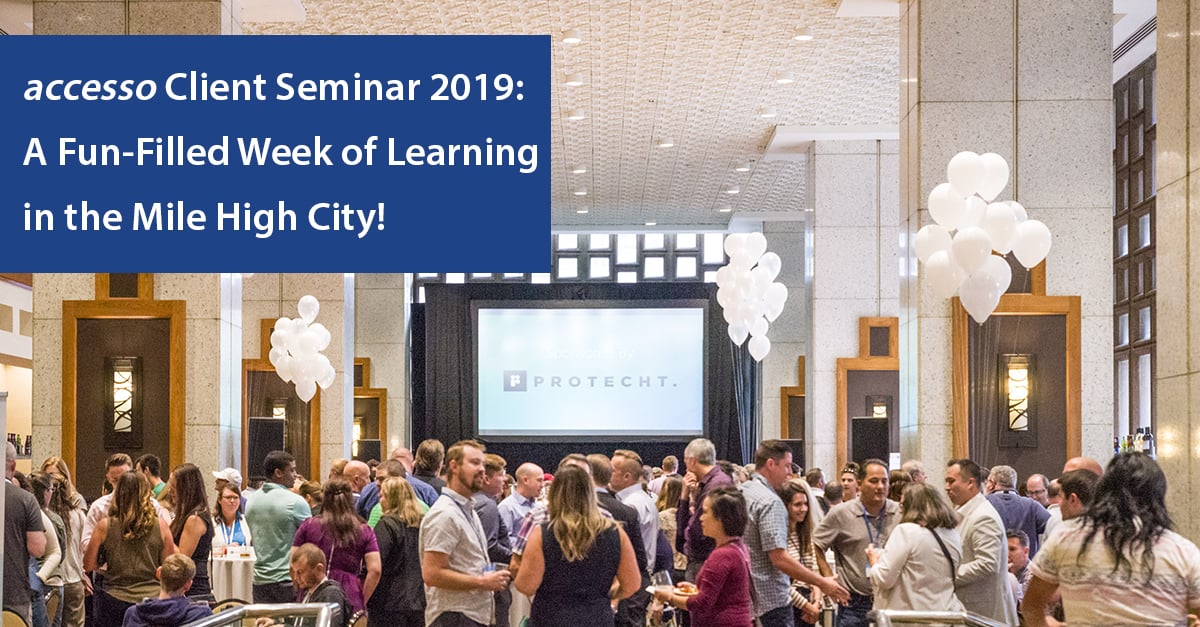 Now that we have settled back in from a fun-filled week of learning and networking at our 2019 accesso Client Seminar in beautiful downtown Denver, we're excited to share the highlights with you! From the feedback we have already received, this was one for the record books! This year's Client Seminar housed over 250 attendees from 95 client sites for in-depth software training, collaborative roundtable discussions, festive fall evening events and an exciting new "Answers Portal" unveiling!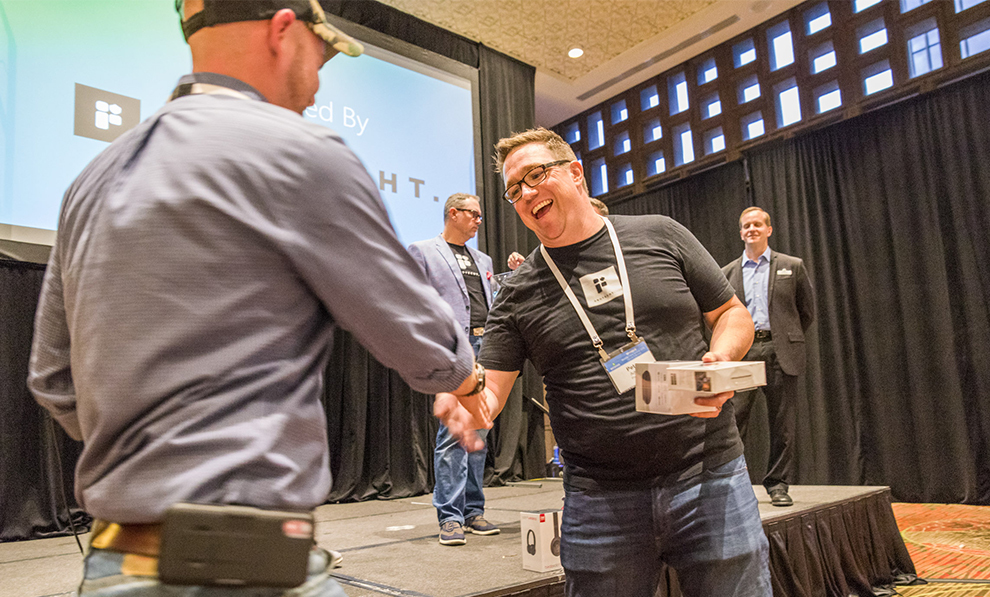 A Mile-High Welcome
"No matter how many times I attend, I always walk away with something that will make a positive impact back at the office."
This year's accesso Client Seminar was held at the Downton Denver Sheraton, a beautiful resort in the heart of Denver's Downtown 16th Street outdoor mall surrounded by picturesque mountain views and a plethora of shopping and dining options. With marvelous weather and sunrises that seemed almost hand painted, Denver did not disappoint! After an exciting first day of sessions, we kicked off the week with our "Mile-High" Happy Hour in the main reception area. The accesso team took this time to socialize with the sponsors and clients from all across the leisure and entertainment industry, from ski resorts to museums, aquariums, zoos, attractions and more.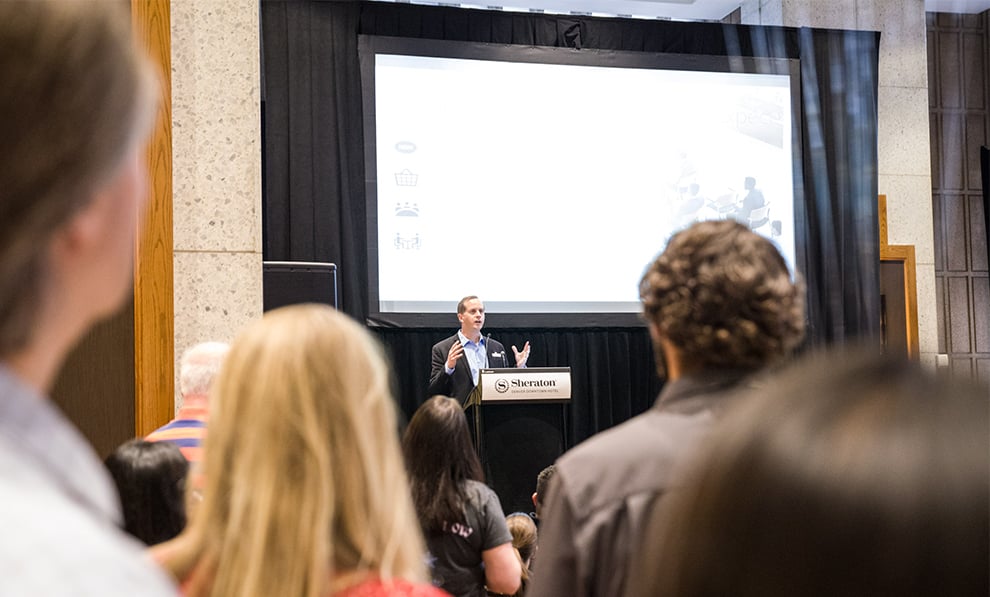 This year we shook things up a bit for our Keynote speech! Prior to the speech, there was an open bar cocktail party where clients, sponsors, and the accesso team could wind down from the hustle and bustle of the first full day of attending sessions. Staff and clients alike took advantage of this time to put faces to the friendly voices on the other side of email conversations that have been exchanged since the last Seminar. After an hour of catching up with familiar faces and meeting new clients, accesso's President of Ticketing, Eric Petrusic delivered a jovial speech about what is coming next for accesso in the subsequent years and gave some insight into the highly anticipated accesso Siriusware Version 5 rollout.

After a brief overview of the full accesso suite of solutions, Petrusic turned his attention to the main focal points for accesso's future: eCommerce with accesso Passport, distribution with Ingresso, and the importance of the guest experience with The Experience Engine. Clients were also given more information on our plans for the continued development of the accesso Siriusware eCommerce module for clients who wish to manage their own eCommerce rather than adding on the accesso Passport eCommerce solution. Adding accesso Passport is for those who want an enterprise-level solution that emphasizes the importance of pre-arrival sales.
Petrusic's speech also emphasized that, while eCommerce is important for now, distribution is where we think the market is going next – and there is no better time to think about this than now! Distribution through Ingresso will help your venue substantially widen its marketing reach, and distribution can also streamline the voucher redemption process by allowing you to sell live tickets through third-party resellers instead of vouchers. Don't wait to eliminate the tedious voucher process and build relationships with next-generation resellers like Groupon and Reserve with Google.
The insightful speech was wrapped up by Eric reiterating the importance of understanding the guest experience and how TE2 can help your venue elevate the experience to keep guests coming back time after time. As if the evening didn't have enough excitement, Eric was joined on stage by the evening's sponsor, Protecht, to announce our raffle prize winners. Each of the recipients of Google Home sets and our Beats headphone grand prize winner joined the team on stage for a photo before concluding the evening's events.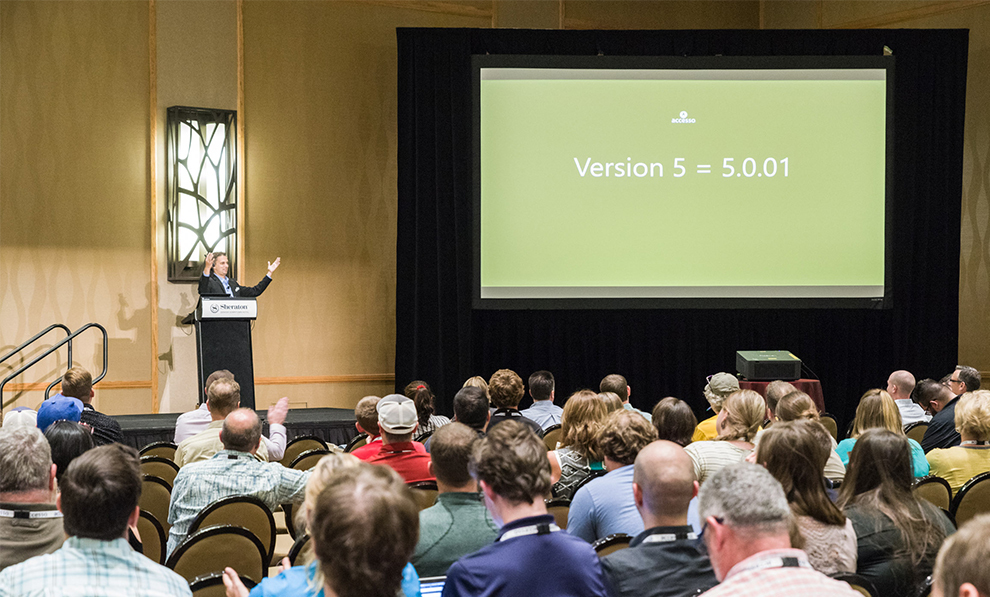 Big Announcements at "What's New"
"I attend to refine my knowledge of the software, build professional relationships with like-minded people, and to gain fresh ideas and approaches."
The 2019 accesso Client Seminar featured over 95 sessions that ranged from lecture-style classes, panel discussions, roundtables and more. Our most popular session of the week was "What's New in accesso Siriusware" taught by our animated and knowledgeable Director of Product Management, Louis Aguila! During this Tuesday afternoon session, Louis kept the crowd cheering by announcing the go-live of the brand new Answers portal for clients. This site contains all the resources our current clients could ever want when it comes to getting quick answers to common concerns and staying on top of the latest accesso content.
Louis then took clients and staff on a journey through what has been happening with accesso Siriusware over the past year. This included the bug fixes and new features that will be added to version 4.8.03 and the plan for implementing Version 5.0.01 to all current clients. Clients were even given a new way to submit questions to Louis about anything he presented using the Slido application.
Keeping with Monday's theme of giving back more to our clients, Louis gave away quick product licenses and hardware to five lucky winners in a fun game of "look under your chair for a winning sticker!" The audience all shared a laugh at the unexpected competitive nature of the game. The laughs and fun continued with the use of our very own Sales Director, Phil Schwartz throughout the What's New demonstration to showcase certain features in retail, Quickscan, etc.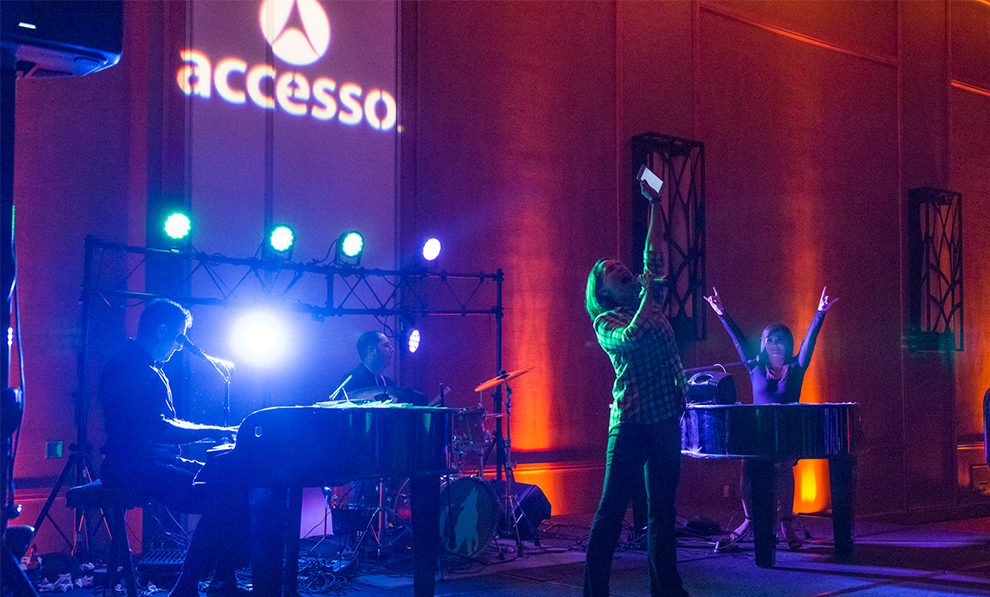 Wednesday Night's Ballroom Bonfire
"It is always fun getting together with the accesso team and doing some serious bonding!"
With all the educational sessions, software demonstrations, and an unlimited amount of PowerPoint presentations, Wednesday's Ballroom Bonfire gave everyone a chance to unwind and enjoy some local-themed Denver fun! For this event, our staff converted the Grand Ballroom into a cozy, forest getaway for all who attended. From fall-themed cocktails to an actual indoor bonfire, this event blew away all of our expectations! Everyone dusted off their coziest flannel attire and enjoyed a fresh roasted s'mores station to the tunes of the wonderful "Howl at the Moon" Piano trio. It wasn't long before everyone was taking their chance to hop on stage and belt out our favorite tunes. Most notably Lauren Church (accesso System Specialist) gave an empowering rendition of Lizzo's instant classic, "Truth Hurts" on just her 4th day of being an accesso employee!
We also enjoyed a competitive cornhole tournament happening all night and devouring the assortment of freshly-baked biscuits, and while the indoor fire provided a great chat space for those who needed a break, the dance floor was home to many of us as the night went on.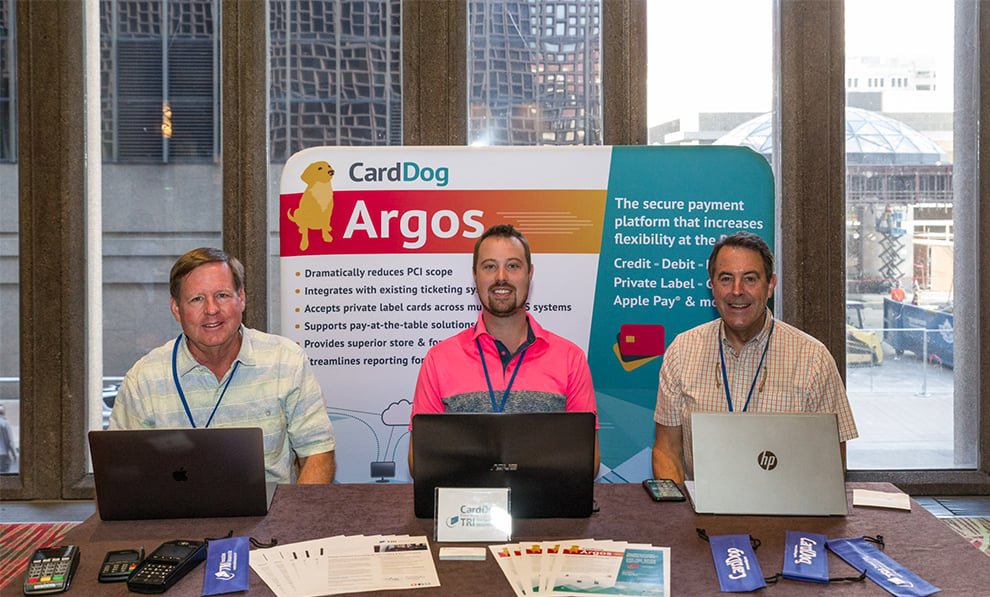 Thank You to Our Sponsors
"The best thing is getting to interact with our clients outside of an email or phone call, as well as get to know them on a personal level, so that we can give them better service and build a lasting relationship!"
It's always a pleasure welcoming so many of our industry partners to join us for accesso Client Seminar, and this event could not have been a success without their incredible participation. We had a record number of sponsorships this year and would like to thank our event sponsors, Elavon (Wednesday night Ballroom Bonfire and Welcome Bags) and Protecht (Monday night Mile-High Cocktail Party and Keynote), as well as Axess, who sponsored WiFi throughout the week; Posiflex, our refreshing Hydration Station sponsor; Kubera Payments, our mid-week massages and Business Lounge sponsor; Groupon, our Virtual Machine and coffee/snack break sponsor; Epson, who also sponsored a coffee/snack break; and Transaction Resources Inc, 1Risk,  Amlon Industries and Digonex who sponsored our elevator wraps. Our attendees enjoyed a LinkedIn Business Portrait Station sponsored by CipherLab, and we were pleased to welcome Inntopia and Boca Systems Inc. to meet with clients and staff at vendor tables.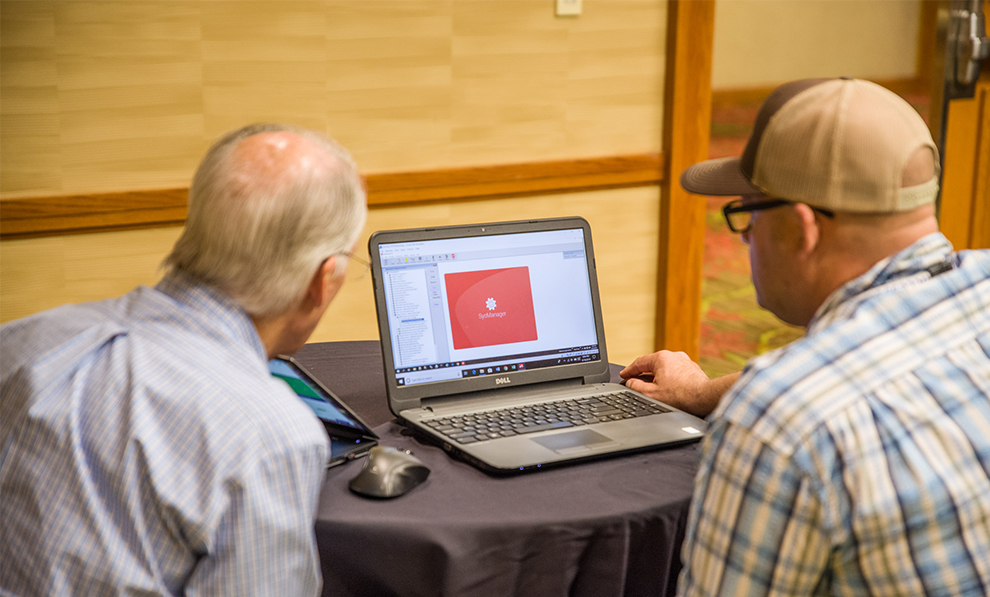 Thank You to Our Clients
accesso Client Seminar would not be such an amazing event without the abundance of feedback we receive from clients. We are truly grateful for all the feedback we receive and take the time to read through it all so that we can make each year better than the last! For some of us on the Client Seminar team, such as yours truly, this was our first seminar! It was an absolute dream to get to know some of our amazing clients over the last week.
Thank you to everyone who shared their experiences with us. Whether it was post-session surveys, Come Chat with Us sessions, or our Client Seminar feedback survey, we are grateful for all who shared feedback related to our event. If you missed one of our surveys and have feedback you'd like to add, please email us at [email protected].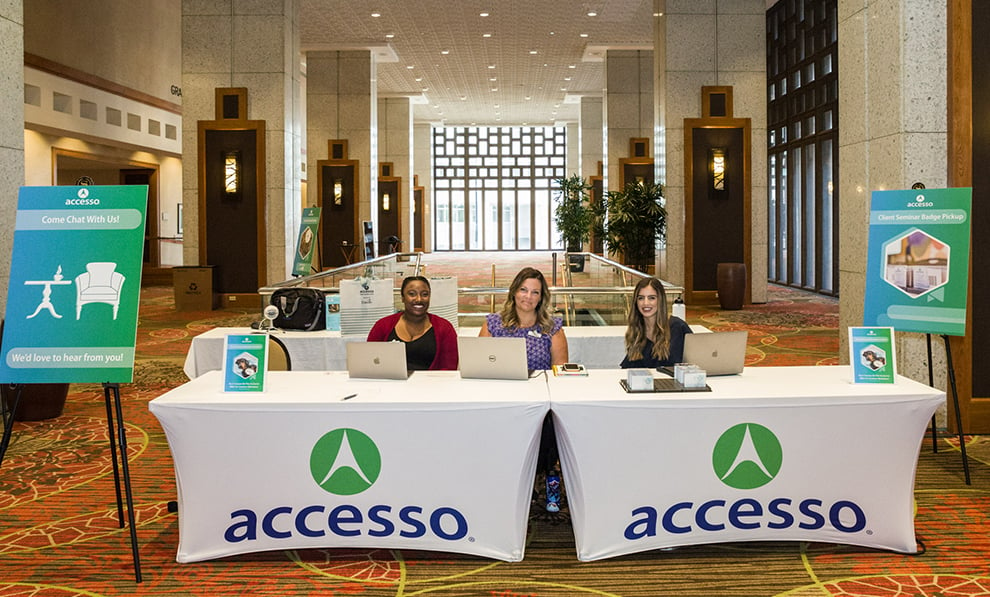 See You in Atlanta!
From cool breezes washing down the 16th Street mall to the local cuisine at great restaurants like Denver Biscuit Company, this year's accesso Client Seminar was definitely one to remember! We hope that you enjoyed this week of learning and connecting with one another as much as our team did. We can't wait for the exciting learning opportunities that await us all next year! Mark your calendar now for our 2020 accesso Client Seminar in Atlanta from Sunday, September 12th – Friday, September 18th.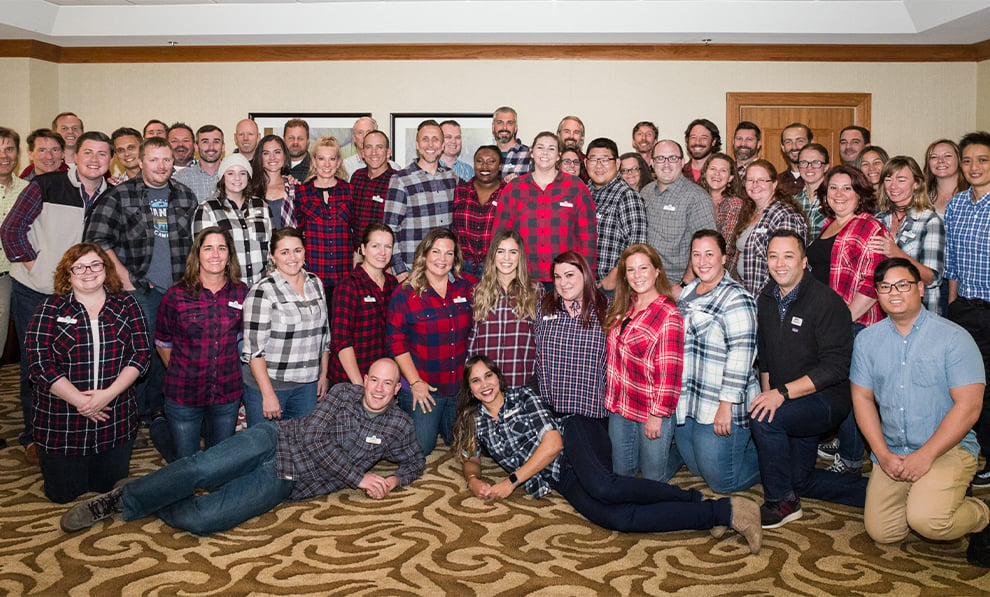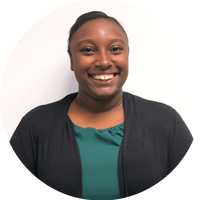 Lynette Williams — Marketing Assistant
Based in our Lake Mary office, Lynette joined the accesso marketing team in June 2018. As Marketing Assistant, she works very closely with multiple teams within the company to help cultivate content, find new swag for tradeshows, and lend a helping hand where ever it is needed. In her free time, Lynette enjoys traveling, finding new restaurants to obsess over, and relaxing at the beach with her very energetic fur-baby, Rambo.