Partner Content Spotlight - Digonex: The Value and Impact of Dynamic Pricing in the New Era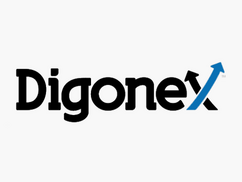 Pricing strategy is undoubtedly a critical and powerful component of any business strategy. Yet, many organizations still utilize a fairly simple, static pricing strategy driven by past practice and "gut feel" instead of utilizing the best available data and analytical tools. How much money is being left on the table by not adopting more innovative pricing strategies? Can new pricing strategies help to address other key strategic and operational goals?
Digonex CEO Greg Loewen will explore the emerging adoption of dynamic pricing for attractions and also address the ways in which many leading ones have leveraged dynamic pricing to accelerate their recovery from the pandemic. Topics covered will include:  
A clear definition of "dynamic pricing" and what it means for attractions
The requirements and process to implement a dynamic pricing strategy
The technical integration between Digonex and accesso Siriusware/Passport
Factors and variables to determine the optimal prices
Messaging dynamic pricing to guests
How dynamic pricing supports the industry's rapid shift toward capacity constraints and advance reservations
The impact and benefits of dynamic pricing including:
Revenue growth for both general admission and memberships/season passes
"Taking price out of the equation" with guests
Enhancing community accessibility
Driving visitation from peak to off-peak periods
Improving guest satisfaction
Optimizing the performance of special/seasonal events
Guests' response to dynamic pricing
Perceived risks (which ones are real vs. myth?) and how to address them
For more information please visit us this week at our booth contact Digonex Chief Revenue Officer Harry Tomasides @ [email protected]
Digonex is the industry leader for dynamic pricing serving clients throughout North America and the UK.