Partner Content Spotlight - Alvarado: Controlling the Chaos with Smart Technology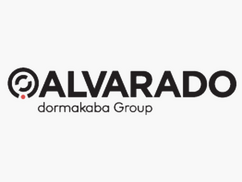 Controlling the Chaos with Smart Technology

In this video seminar, Brian McNeill and Matt Ulery of Alvarado discuss the roles that access control systems and smart technology play in controlling and transforming guest entry in both pre- and post-pandemic times.
If there's one thing we can all agree on in 2021, it's that there is a tremendous amount of chaos occurring. When Alvarado was approached to identify a relevant topic, we felt in these unforeseen times it seemed appropriate to take a deep dive into exactly what is chaos. To do this, we first must focus on the meaning of chaos for the wide variety of venues we are partnered with, and how we can turn it into an opportunity create solutions to solve the issues that result from chaos.
Chaos takes on many forms. Examples include, and may be a combination of, major venue construction or renovations, a public health crisis (i.e. COVID), transitioning to new technologies (i.e. from paper to mobile/contactless ticketing), as well as budget issues or staff shortages. So while chaos may seem like a dramatic term to use, it is the reality we are all facing.
As limits on capacity continue to ease and guests are welcomed back, the ability to configure entry areas to minimize personal interactions, support social distancing and provide a safe, secure and hygienic experience for both guests and staff become imperative.
From implementing flexible self-scanning options for touch-free entry, to leveraging dynamic information obtained from the Accesso ticketing system to drive customized audio and visual greetings, Alvarado's capabilities open-up a whole new world of possibilities for venues.
The Alvarado product lineup includes intelligent optical "speed lanes", barrier-free pedestals, traditional tripod turnstiles, wall-mounted units that control entry to VIP areas and handheld devices. Combined with our "plug and play" interface with the accesso system and our 25+ years of experience working with venue access control, we can tailor the deployment to best fit your venue's needs.
Two of the many client examples the accesso/Alvarado integration provides are Gaylord Hotels and Union Colony Civic Center (UCCC). The Gaylord partnership is a great case study because they needed to create a unique experience at each of their five properties, which was accomplished by deploying a mix of optical turnstiles and pedestals. All of this occurred pre-COVID, but their decisions enabled them to be better equipped to manage the post-COVID environment. UCCC, on the other hand, tackled COVID head on by installing our optical "speed lanes" to create an upscale, contactless entrance environment and better manage each of their three unique entrance locations.
Brian and Matt look forward to discussing your specific venue needs, either in the Alvarado virtual booth at the 2021 accesso Client Seminar, or at any point in the future.