Exceeding Skier Expectations with Limited Staff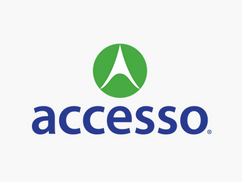 When you think about your ski area's top goals for the 2021-2022 season, driving revenue, achieving high visitation, and selling more season passes may likely top the list. However, at the end of the day, the most important measure of your operation's success is the happiness of your guests. While the industry has been remarkably resilient in the wave of COVID-19, there's one persistent challenge that looms: the staffing crisis. Resorts have reported staffing shortages of as much as 30% this past season, with some even higher! With limited people available to sell tickets at your entrance, process rental agreements or staff your restaurant's point-of-sale terminals, there are more opportunities for little things to slip through the cracks— which can create a lot of stress for your loyal team. Read on to discover how your ski area can address these challenges with the help of technology.
Curating Exceptional Guest Experiences
At accesso, we strive to help you focus on your guests, enabling them to maximize their day at your resort. Your skiers want to enjoy their day on the slopes, not sweat the small details. But rather than simply removing "pain points," for guests, there are many untapped opportunities for proactively making the guest experience better.
With a guest experience management platform like accesso's The Experience Engine (TE2)™, you can help guide your guests to better experiences. TE2 allows you to unify guest data across your resort and send personalized communications—almost as if you were serving as each guest's digital concierge!
TE2 can help you gather characteristic intelligence, location data and sales data to better understand how your guests are experiencing your resort. In doing so, the solution enables you to send targeted conversational messages to direct visitors to more enjoyable experiences. This means higher sales and happier guests.
With TE2, you can program automated messages using:
Location (such as guest location)
Action (such as making a choice in your resort app, filling out a questionnaire or riding a specific lift)
Time (programming messages to go out at a specific time or after a certain duration)
Commerce/F&B data (based on prior purchases or entitlements)
Targeted Conversational Messaging makes a huge impact and is a proven way to reach skiers. One of our partner's campaigns in 2021 resulted in nearly $2 million of additional sales!
How to Exceed Expectations
In order to craft an exceptional visit for your guest, consider these key areas of opportunity:
Establishing Real-Time Communication with Skiers
Eliminating Lines
Unifying the Guest Experience Onsite
One strategy used by many of our partners to unify the guest experience is to offer a mobile app with features like reservations, food and beverage ordering, maps, wait times, guest preferences and more. This helps streamline the guest experience (and it can also serve as the channel for your targeted conversational messages).
In a study with one of our partner ski resorts, they recorded the rate at which guests seeking to ride their mountain rollercoaster were unable to ride. Reasons for being turned away included: not having a ticket and having to return to the ticketing office to purchase one, needing to sign a waiver, and even guests purchasing a ticket online that had to be converted at the front gate. Time is of the essence—and if it takes guests 10-15 minutes to figure out how to ride, they simply won't. These unnecessary inconveniences aren't only troublesome for your guests, they also require assistance from your limited staff. Luckily, the fix was as simple as adding features to the venue's mobile app like reservations, tickets, wait times, and more, leaving unnecessary obstacles in the past.
How to Reduce Lines
Virtual queuing technology, such as our accesso LoQueue® suite of line management solutions, has vastly improved the guest experience in attractions around the world—allowing visitors to reserve their place in line, check their active countdown on their screens, and enjoy whatever their heart desires. Not only does this remove the least enjoyable part of visiting your venue (nobody likes to wait in line), but skiers can also predict if they have time to purchase a coffee, buy a souvenir to bring home, or simply take a rest on a bench. The system is consistently updating times, so even if there's a weather delay, guests are always informed. Once their wait time is up, skiers will be placed in a brief buffer queue and can quickly board the lift from there. Additionally, this technology helps collect data on your lifts and how throughput can change throughout the day, as well the rate of guest satisfaction.
No lines + more time to relax/shop = happier guests & higher revenues (it's simple math!).
Shifting Sales from Onsite to Online
eCommerce is not just an online version of your POS system. It's your first impression, ambassador program, ticketing office, and point of sale system all in one!
Providing your guests with a fully-featured eCommerce storefront helps satisfy their desire for self-service (for purchasing, reloads, waivers, rentals etc.) in a way that can also ease the burden on your staff tremendously. A fully hosted eCommerce ticketing solution such as our award-winning accesso Passport® suite can help reduce your IT burden by eliminating the need for on-site servers, and also allows staff to focus on guest needs, frees up conventional ticket offices, and offers a decreased call center volume.
With 55% of people in the US using their smartphones 5+ hours a day (TechJury), ensuring your business is mobile-optimized is critically important. That being said, 60% of consumers will not use a site or app that loads slowly (Retail Dive), so ensuring your app is prepared to handle your guest activity is crucial.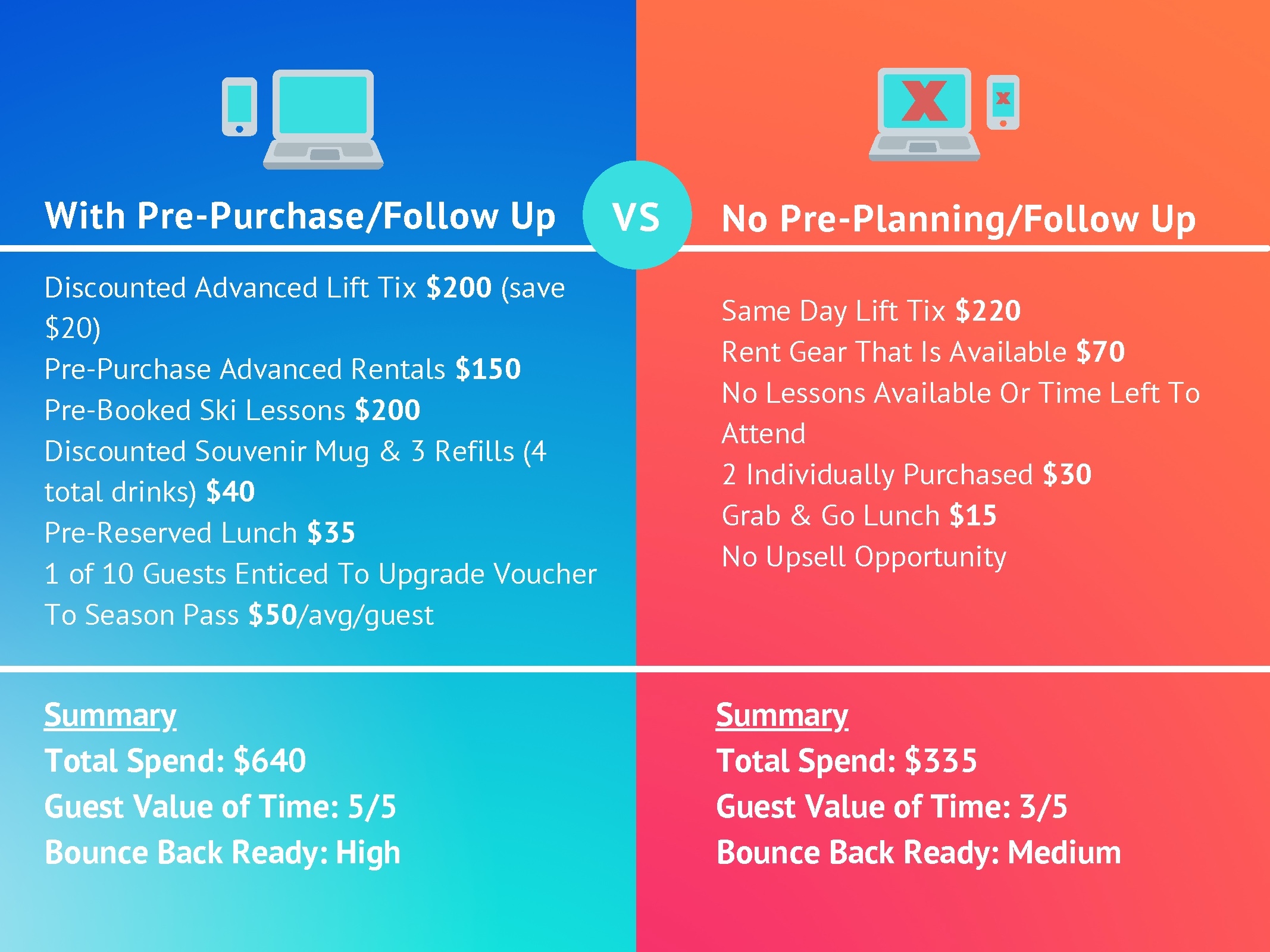 Gaining Pre-Arrival Commitment
When comparing guest spend when they pre-purchase versus when they purchase at the ticket counter on-site, guests who pre-purchase tend to spend more, have the opportunity to experience a greater number of activities during their visit, and are more eager to return.
With our fully-hosted accesso Passport online ticketing system, your venue can sell anything, anywhere, on any device. This means increased ticket sales, reduced IT burden, the ability to expand your online offerings, higher cart values and so much more. With a robust eCommerce platform like our accesso Passport system, guests can shop on their own time before they arrive, allowing them the opportunity to plan their entire experience in advance. Features like quick-sells, cross-sells and up-sells help guide your guests into richer experiences and give them the convenience to take their time planning their visit. No more waiting in long lines onsite with the pressure of having to move on quickly.
Why Partner With accesso?
At accesso, we believe technology has the power to redefine the guest experience—and the right combination of technology and partnership can help operators stress less and accomplish more. We're proud to support over 1,000 venues in 30 countries with patented, award-winning solutions that unlock revenue and provide actionable business insights. We offer a number of products specifically designed to support ski venues, and we are proud to support over 100 ski clients in the USA alone.
Ready to level up your ski resort? Request a consultation with one of our experts today.
Discover more ski resources below: