The Ease of Mobile Food Ordering with accesso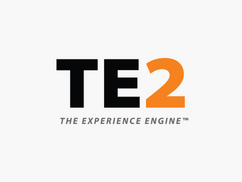 We are living in unprecedented times. More likely than not, your business has been impacted by the unique events of the worldwide COVID-19 pandemic. However, even in times of economic disruption, continuing education remains critically important. In an effort to continue supporting our client partners during this difficult time, we will continue sharing insights and guidance to help you strengthen your business and serve your valued customers when the time comes to welcome them back to your venue. Learn more about our post-COVID solutions here.
Does your technology help facilitate a positive food and beverage experience for your guests? With the right mobile food ordering platform, you can help reduce physical points of contact, drive revenue and improve guest satisfaction. Watch as accesso Senior Sales Director George Hambleton and Vice President of Product Management Jim O'Leary highlight the ease of mobile food ordering with accesso, and read on to see how your venue can leverage the features of our mobile food ordering solution to increase revenue and enhance the guest experience.
Benefits of Mobile Food Ordering
Mobile food ordering can help to facilitate a safe reopening for your venue by promoting contactless ordering and payments, reducing staffing needs and improving order accuracy, all while helping you become more profitable.  
Promotes social distancing: To keep your staff and guests safe in the current COVID-19 crisis, contactless payment and social distancing are essential. Mobile food ordering allows you to eliminate the need for guests to stand in long lines or touch high traffic keypads to enter a pin number.
Reduces staffing needs: This functionality helps your operations do more with limited staff. Guests ordering and paying on their personal devices means less staff will be needed to conduct face-to-face orders.
Improves Guest Satisfaction: Less time spent waiting in lines means more time to enjoy everything that your venue has to offer, leading to higher guest satisfaction scores. Plus, a self-service mobile app makes it easy to browse menu options and customize orders exactly to your guests' liking.
Increases Order Sizes: Whether it is reminding guests not to forget a drink or enticing them with delectable dessert options, your venue has the ability to personalize up-sells for each guest in the mobile food ordering module. Small up-sells and cross-sells can really add up: research indicates this boost can be as high as 20 percent!
Mobile Food Ordering with accesso, powered by The Experience Engine
Mobile food ordering with accesso is a flexible system powered by The Experience Engine (TE2), our guest experience management platform. Our TE2 mobile food ordering solution can seamlessly integrate with your venue's current food and beverage point of sale software, your website or your existing mobile application. The look and feel of our TE2 mobile food ordering functionality is engaging and intuitive, and very similar to that of other popular food ordering apps, which can help reduce the learning curve for guests using your system for the first time.

Watch our video to learn more, and to see the TE2 mobile food ordering system in action. If you're ready to explore how we can help you drive revenue and increase guest satisfaction with our intuitive mobile food ordering platform, contact us today. We'd love to help!