Survey Says … How Ski Can Tap into the Full Potential of Technology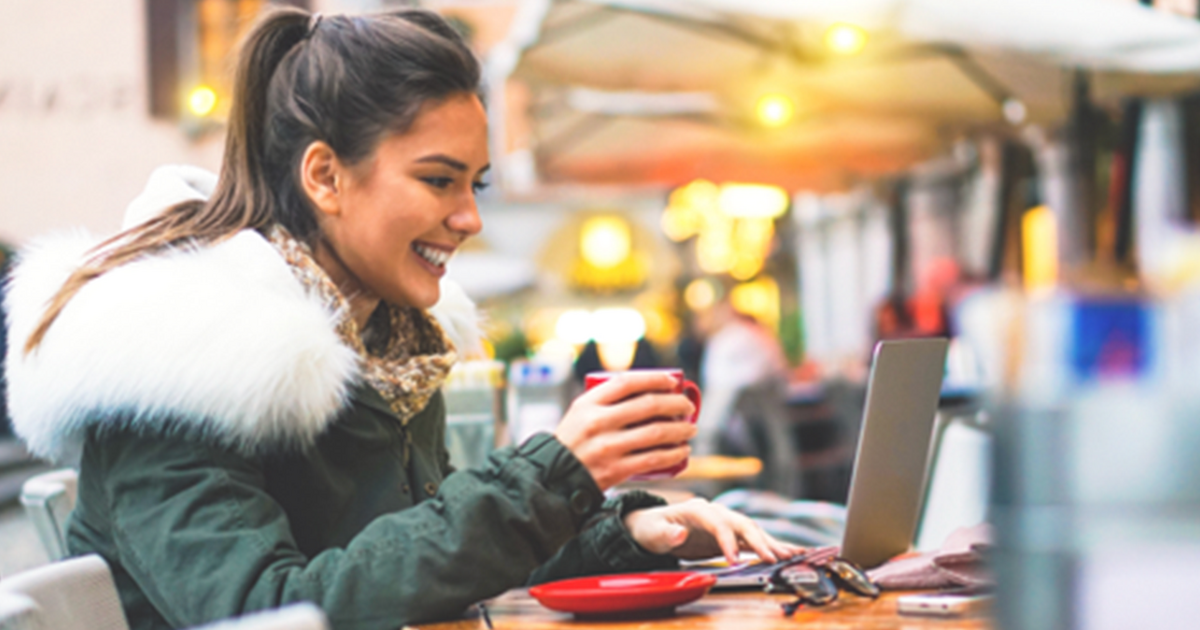 The 2020-2021 ski season was the fifth best on record, with NSAA reporting that 59 million guests took to the slopes in the last year. How did operators keep up with the demand? According to NSAA, 62% of ski area operators implemented technologies such as online ticketing, with 42% of them planning to continue exclusively online sales, eliminating on-site ticketing entirely.
We recently had the pleasure of connecting with many ski area operators at the Summer Meeting of the Midwest Ski Areas Association where we discussed how to leverage the power of technology to reach the next generation of skiers, Generation Z. Yet, 75% of respondents to our Gen Z Readiness Worksheet survey reported that, although they had implemented contactless technologies in the wake of COVID-19, they still had a long way to go before they were ready to engage this particularly digitally savvy generation. Download our infographic here and explore our key findings below.

Maximizing Online Sales
While NSAA reports that more than half of ski area operators have an online portal to sell advance tickets, 83% of respondents to our survey admitted that their eCommerce stores could be upgraded to provide guests with a richer online experience. This was particularly true in their ability to allow unique up- and cross-sell opportunities throughout the purchasing process.
Why is this important? Up-sell and cross-sell opportunities on an eCommerce platform such as the accesso Passport® online ticketing system allow operators to easily suggest to shoppers other items they may need for an upcoming trip. For example, a guest proceeding to checkout may receive a notification asking if they need rental equipment, a parking pass or other essential items that can be pre-purchased, all of which would serve to streamline the guest's on-site experience while driving revenue.

Unlocking the Key to a Personalized Guest Experience
Once guests arrive to their skiing destination, they want to know what's next and how they can best utilize their time at the resort – and they want to access all that information on their mobile device. A 2020 Salesforce survey discovered that 52% of customers expect offers to be personalized – a 49% increase from 2019 – and another 66% expect an organization to understand their individualized needs and wants. Yet, 92% of our operator survey respondents stated that their guest-facing mobile app could be better – if they had one at all. These operators also admitted that they have room to improve when it comes to making personalized offers available to their guests: when asked about their ability to send such communication to guests, 92% said they were beginners with sending personalized offers to guests during their visit and follow-up surveys after their visit, while 75% indicated they have little to no ability to gain behavioral insights about guests during their visit


Leveraging technology like our guest experience management platform, The Experience EngineTM (TE2), operators can empower their guests with an all-encompassing mobile app that allows guests to plan out their itineraries, store important information about their trip and much more. Plus, the app can send personalized offers to individual guests based on their past purchases or current location to further enhance and personalize their unique experience.

Making the Most of Their Time On-Site
Guests want to spend their time on the slopes and enjoying all that a ski area has to offer – not waiting in lines. However, all of our respondents said that they deal with long lines in some capacity, whether for ticketing, rentals, F&B, lifts or gondolas (with 75% indicating they have ample room for improvement and 25% rating themselves as "Intermediate"). Thankfully, overcoming this challenge is easy through a dynamic virtual queuing platform such as the accesso LoQueue® virtual queuing system. The accesso LoQueue solution makes long, physical lines a thing of the past by allowing guests to join a virtual line that will count down to their boarding time. In the time they've saved, guests can explore the resort property, grab a bite to eat or visit the gift shop.

But why stop there? 75% of operators rated themselves as "novices" in offering mobile food & beverage (F&B) options, but this is another key area where operators can streamline existing operations and greatly enhance the guest experience, keeping up-to-date with modern consumer expectations in the process. A capable mobile F&B platform, such as TE2, would allow guests riding up the mountain to order a hot lunch in advance so that it's ready for them by the time they return.

As we look to the future of ski, it's essential that operators evaluate their own Gen Z readiness and take action to meet the wants and needs of the next generation of consumers. Our passionate team of experts is here to help, so what are you waiting for? Download our Gen Z Readiness Worksheet and request a consultation with one of our ski experts today.
Continue Your Learning Journey