What's New in accesso Passport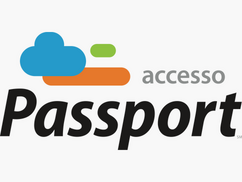 It seems like every day a new social platform, app or payment option bursts onto the scene, offering more flexibility, speed, convenience and options for your guests as they shop online and plan their next vacation. How can your already busy venue cut through all the noise and keep up with the technology that really matters to your guests? Shouldn't technology be the solution, not the problem?
At accesso, we understand the important role technology plays in guests' experiences at your venue. We invest heavily in Research & Development throughout all of our products because our clients benefit from it and because it makes a positive difference in the guest experience. In a recent webinar, accesso Passport Director of Product Management and Design, Shane Broffman, presented two exciting new features for our accesso Passport ticketing solution to help drive revenue and increase guest satisfaction: Booking Portal and Cart Abandonment Recovery.
Our accesso Passport ticketing suite delivers a streamlined purchasing experience that helps your venue sell more, whether it's through a higher conversion rate on eCommerce or larger basket sizes from up-selling and cross-selling related items. All of these subtle changes to an eCommerce store can add up quickly: clients who move to our solution typically see a 30% increase in online volume. Plus, the more money guests spend in advance, the easier it is for them to pull their wallet out for other items while onsite.
With new feature roll-outs happening every month, our accesso Passport Product Team is moving at an incredible speed when it comes to getting their new enhancements live with clients. Our team spends countless hours researching and testing new ways to make our eCommerce ticketing platform bigger and better year-over-year. The high output of these features means that we are able to listen to our clients' needs, whether they are a theme park, ski resort or water park, and to quickly turn these requests into valuable functionality.
Why focus on guest satisfaction?
Satisfied guests lead to repeat purchases, brand loyalty and positive word-of-mouth, all of which can have an exponential impact on a venue's bottom line. A study by Van-Haaften shows that a totally satisfied customer contributes 17 times as much revenue as a somewhat dissatisfied customer, and totally satisfied customers even contribute over double the revenue of a somewhat satisfied customer. This means that even small changes that deliver value to your customers, such as increased purchasing flexibility or saved time, are well worth pursuing.
Give your guests flexibility with the accesso Passport Booking Portal
The accesso Passport Booking Portal is a post-purchase portal that allows guests to modify ticket entitlements, including dates and times, at the click of a button. This feature allows venues to have greater visibility into inventory, gives guests the flexibility to control minor ticket changes, and reduces the influx of calls/communication to your customer support team. Since the Booking Portal has been released, it has proven to be a well-loved guest tool! We have seen that about 45% of eCommerce orders are modified via our online Booking Portal, 34% of orders are modified within 30 days of purchase, and 65% of modifications are completed on a mobile device.
How does the Booking Portal work? Individual tickets can be set up to qualify as "booking eligible." Once the guest purchases these tickets, they will receive an email that prompts them to choose the date and time for their tickets. Guests can also access the Booking Portal directly through a URL, which can be placed on your main site, using their Order ID and Purchaser Email Address. If a purchase was made onsite, they can use a barcode to access the portal.
Once inside the Booking Portal, the guest will see their eligible tickets grouped with optional guest names on the left-hand side of the view. On the right side, the guest will see each of the eligible entitlements per ticket. This view provides a quick snapshot of the entitlement and currently scheduled date/time. Guests can then elect to modify one or more of the entitlements or reprint their tickets.
If a guest is modifying tickets, they will be presented with an intuitive calendar view with dates and times for a previously-selected entitlement. The Booking Portal provides full conflict resolution so that guests cannot select a time that overlaps or conflicts with another entitlement's scheduled time. Once the date and time are modified, the guest will see another option to save the changes. This updates the ticket entitlement and transmits it to the system so that the guest can redeem the ticket at the front gate.
Save Your Guests Time with Cart Abandonment Recovery
Cart abandonment is one of the biggest challenges facing the eCommerce industry, with an estimated 55-80% of all shopping carts abandoned every year. While many of these carts are abandoned deliberately, for other consumers, they simply get distracted but the intent to purchase remains. Our accesso Passport Cart Abandonment feature provides venues with a powerful way to re-engage with these guests. In simple terms, the system captures the guest's email address and emails them a reminder to purchase. It even allows guests to easily access the contents of their previously saved cart. There are many suppliers in the marketplace who offer Cart Abandonment tools, but there is usually an additional cost and contract involved. We have elected to include this feature for free to all accesso Passport end-to-end clients starting in May 2019.
Research has shown that Cart Abandonment campaigns can be very effective. According to a study by Yuspify, almost 47% of all Recovery Campaign emails are opened and 13 % of these opened emails are clicked. We have several clients using Cart Abandonment currently, and the results have been overwhelmingly positive. In a recent study, 84% of guests thought the service was helpful, 19% of saved carts were recovered, and 16% of purchasers say they would not have returned otherwise.
Watch our webinar to learn more. Feeling like your technology is falling behind rather than moving forward? Let's talk. We'd love to help you grow your business and create connected guest experiences. Drop us a line here or email [email protected]!