Watch: Safe Visits Without A Ticket Counter - How To Shift Sales Online Successfully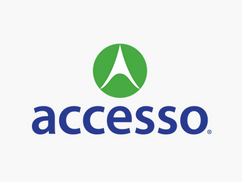 There's no doubt that the COVID-19 pan­dem­ic has forced venue oper­a­tors to have some dif­fi­cult con­ver­sa­tions over the past few months. While the answers often vary by indus­try, there's one con­stant we've seen across all venues: in order to protect staff and guests, venues are embrac­ing online tick­et­ing as their dom­i­nant sales chan­nel. Is your venue ready to make your eCommerce store your dominant sales channel? It may seem like a daunt­ing process, but it doesn't have to be! By fol­low­ing these best prac­tices, you can prime your eCom­merce store for suc­cess, safe­ly serve your guests, unlock new oppor­tu­ni­ties for max­i­miz­ing rev­enue and trans­form the guest experience.
Want to learn more? Read the full arti­cle here or con­tact us at sales@​accesso.​com.