The Secret Ingredient to Exceptional F&B: How Technology Can Make Your Service Sizzle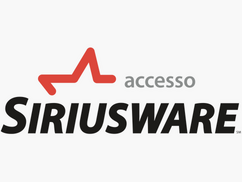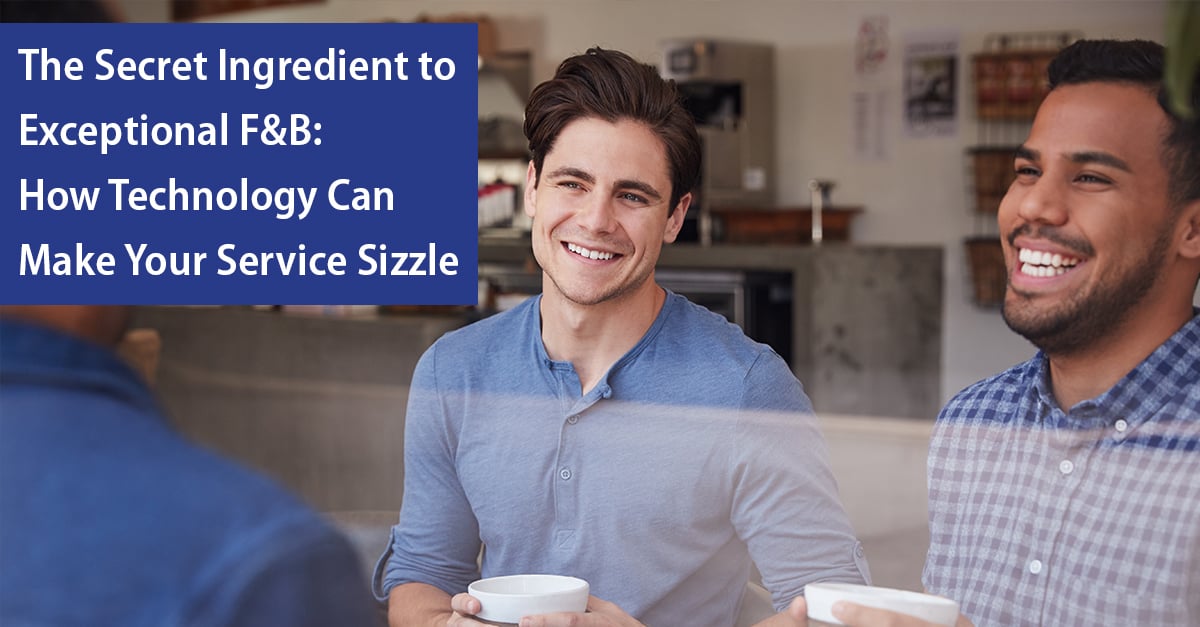 Enhancing the guest experience is critical to the success of your attraction. Understanding where your organization shines and eliminating points of friction can help you curate better experiences that result in higher spending, positive word of mouth and increased guest loyalty. One area that is especially prone to friction is the Food & Beverage sphere: As guests try to experience everything you have to offer, waiting in line for food can cause undue frustration. Guest expectations are rising, and with 41% of Quick-Service Restaurant operators planning on devoting more resources to technology to improve the guest experience in the next year, expectations will only continue to grow. These changes can sound daunting, but they don't have to be! By embracing innovative technology that empowers guests and staff alike, your organization can be well-equipped to exceed guest expectations. Read on to discover what your organization needs to know about F&B technology.
Opportunities for the Attractions Industry
The "Convenience Economy" is changing the way that guests experience all attractions, from theme parks to ski resorts and zoos. In 2016, Business Insider Intelligence predicted that mobile food orders would reach $38 billion by 2020, representing a five-year compound annual growth rate (CAGR) of 57%, and that by 2020, mobile order-ahead will account for 10.7% of all quick-service restaurant (QSR) sales. As mobile ordering becomes the norm within the restaurant industry, it's likely that your target audience will be accustomed to picking the perfect meal from their phones. And, as more consumers embrace mobile options for food and beverage purchasing, attractions operators would be wise to follow the trend.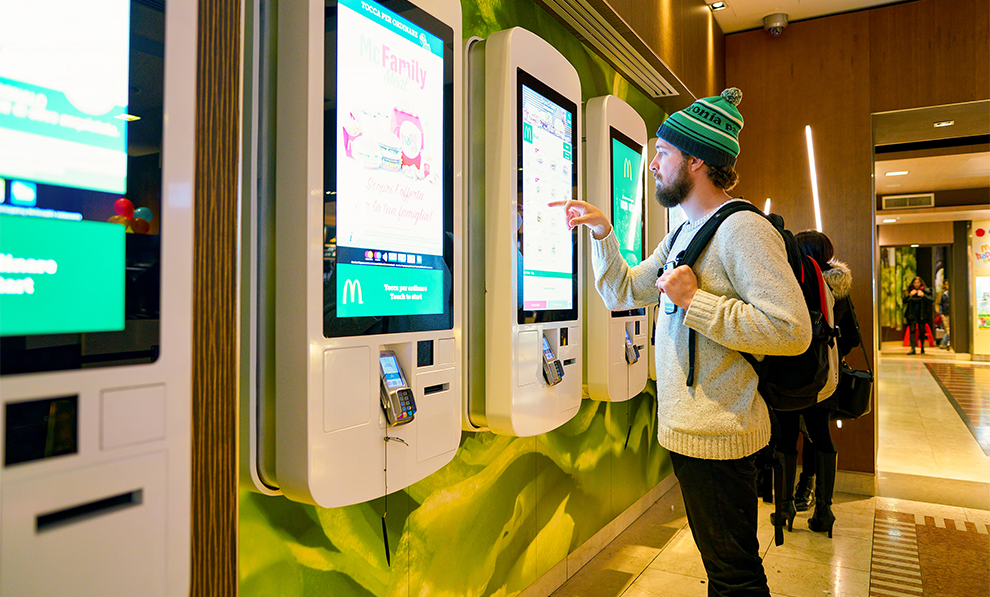 In addition to mobile ordering, self-serve kiosks are revolutionizing the way guests think about their F&B experience. Customers love the efficiency and accuracy of kiosks: 79% of customers say they believe that restaurant kiosks make their experience more convenient (National Restaurant Association). Major restaurant players in the United States QSR industry started experimenting with kiosks in 2006, but compared to our overseas counterparts, adoption had been relatively slow until 2018. Today, operators are realizing the ROI, with 41% of the industry using kiosks currently, and investments in kiosks expected to grow to $31.32 billion by 2024. A partial list of major players embracing kiosks includes:
McDonald's, where 7 in 10 McDonald's locations within Texas, Florida and Maryland are equipped with self-service kiosks. The company has been adding them at a rate of 1,000 stores per quarter. McDonald's has also made its third investment in a technology company this year, acquiring artificial intelligence company Apprente in September. An earlier acquisition, Dynamic Yield, allows locations to analyze factors like time of day and weather to create menus designed to better appeal to customers.
Wendy's, with kiosks in two-thirds of their restaurants, as well as delivery initiatives in process.
Yum! Brands, with KFC, which plans to have 5,000 restaurants outfitted with kiosks by 2020, and Taco Bell which plans to add kiosks to all US restaurants by the end of 2019.
Restaurant Brands International (Burger King, Tim Hortons, Popeyes), which reportedly is playing "catch up" this year with their "Burger King of Tomorrow" initiative that is "focused on building a digitally integrated experience for their guests," according to CEO Daniel Schwartz (Restaurant Business).
Panera Bread, which has long invested in technology that reduces friction and increases engagement, debuted their mobile app in 2014 and added kiosks to the mix in the following years. Currently, digital sales comprise 35% of their business with over 1.7 million digital orders placed each week (Forbes). Aside from rising customer expectations, what's driving this rapid growth? Make no mistake, this technology is proven to profit, not only in the long term but immediately: for example, one study shows that kiosks often boost sales as much as 15-30% (QSR Magazine).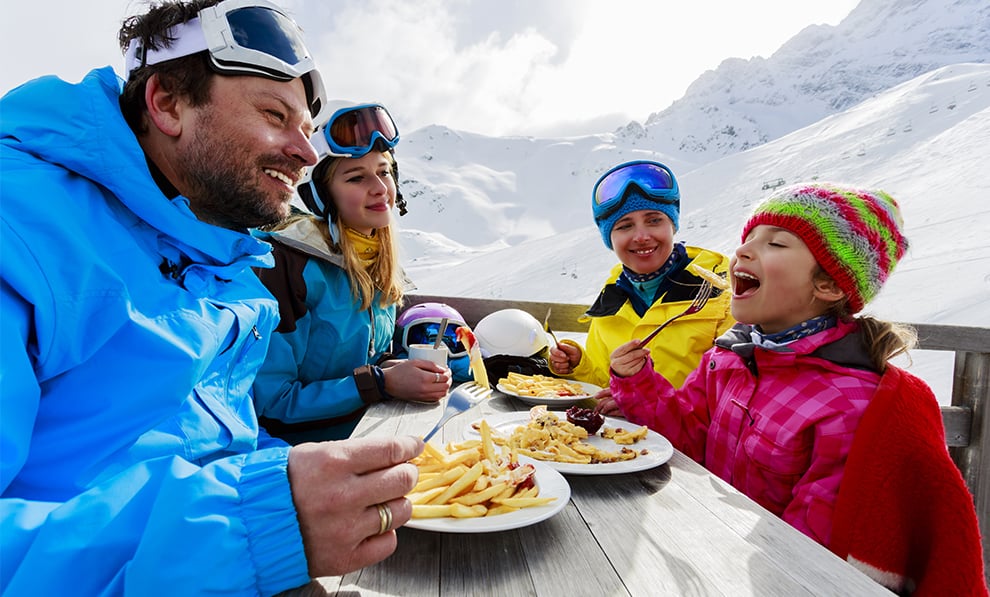 Power to the (Hungry) People: Mobile Ordering and Self-Serve Kiosks
Both mobile and kiosk ordering solutions represent a broader shift towards guest empowerment as a whole, which is the key driver behind the Convenience Economy. Using F&B technology, you can allow your guests more agency in curating exactly the type of experience they desire, reducing friction and maximizing satisfaction. In particular, kiosks and mobile apps can empower your guests to:
Gain knowledge of restaurant options: Ever settled for one type of cuisine because it was right in front of you, only to discover a more favorable option a short distance away? Frustrating, right? How about coordinating a meal for a group with diverse taste preferences – wouldn't it be nice to have all of the options at your fingertips so that you can plan ahead, divide and conquer? Customers want to be "in the know," and a mobile app gives them the power to make easier and faster decisions that are ultimately more satisfying.
Explore the menu at their own pace: No more squinting to read menu posters and feeling rushed when you finally reach the front of the line! Mobile apps bring menus to the palm of your guest's hands, allowing them to research and plan their meal well in advance.
Customize to their heart's content: It's not always feasible for your wall signs to display the myriad of ways that your guests can customize their orders, whether with specific toppings or even the ability to ask for light, medium or extra ketchup. With kiosks and mobile apps, you can let your guests create more personalized orders that are more satisfying.
Access and claim up-sell and cross-sell offers: "Would you like fries with that?" Believe it or not, some customers are less inclined to take advantage of up-sell opportunities when ordering in person because they feel judged, according to research by Tillster. When the same offer is presented by a mobile app, it reduces order anxiety, which is proven to lift sales (Forbes). Furthermore, mobile apps (as well as kiosks) give operators more flexibility in orchestrating up-sells, whether by experimenting with different parts of the menu to showcase or accessing data to help refine future campaigns.
Choose the best time to visit: When used in tandem with a location-based marketing service like The Experience Engine (TE2), your guests are empowered to find hidden gems on-property while operators strategically manage the flow of visitors through your attraction. A push notification for a less-busy restaurant with an "Order Now" option can be a powerful motivator.
A word of caution: if you're planning on implementing a kiosk or mobile app, beautiful design and end-user functionality are critical. In the case of Starbucks, transactions dropped by 2% in late 2016, in part because of problems caused by mobile ordering. A consumer-facing system is only as good as the staff-facing system that makes seamless order fulfillment possible.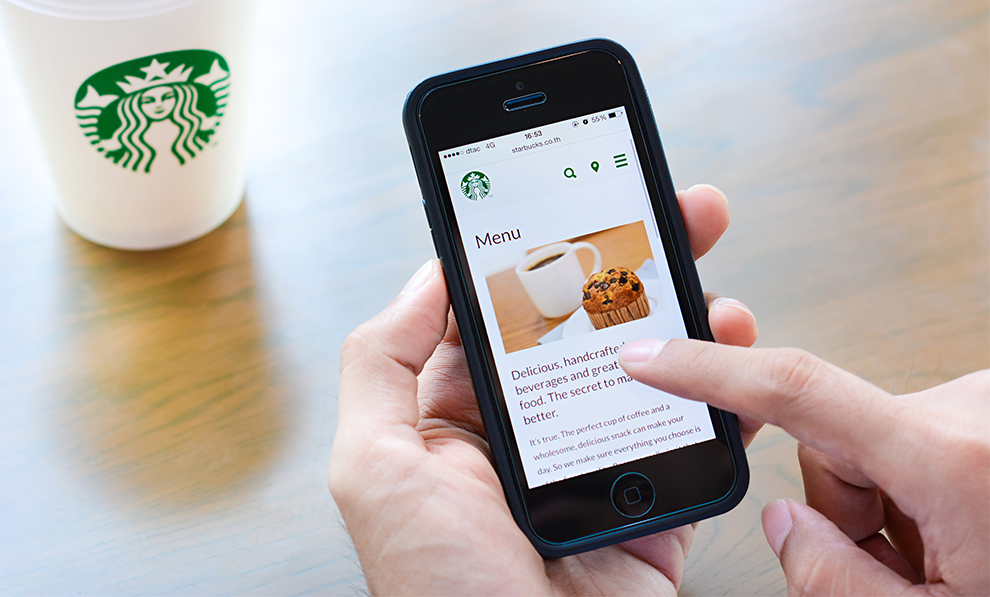 Staff-Facing Technology: Optimizing Your Team Members' Experience
While much of the discussion around apps and kiosks has focused on the guest perspective, it's important to note the ways in which F&B technology can help your organization provide a better working environment for your team members.
Kiosks and Mobile Apps
Kiosks and automated technology do have one negative connotation that can sometimes be very alienating: the threat of replacing authentic, human interactions (and workers) with robots. Indeed, many customers were historically reluctant to embrace kiosks due to these associations (hence the slower adoption curve), but customer sentiment is quickly changing: a 2018 poll by MSN found that 78% of customers were less inclined to visit a restaurant with kiosks, but research from 2019 shows that 65% of customers now say they are more inclined to visit a restaurant with kiosks (Forbes).
It's important to view innovative F&B technology not as a way to cut staff members, but rather, as an opportunity to provide your staff with more creative, interactive and fulfilling work. When staff are no longer bogged down with certain food processes, they can dedicate their efforts to higher-value areas:
Greeting customers
Helping them navigate menus
Making recommendations
Helping other departments during periods of high demand

Intuitive Point-of-Sale Solutions
Great technology can have untold impact on the people who ensure your attraction runs smoothly on a daily basis, and point-of-sale technology is no exception. From training to daily use, a point-of-sale solution that is intuitive and easy to use is essential for your staff.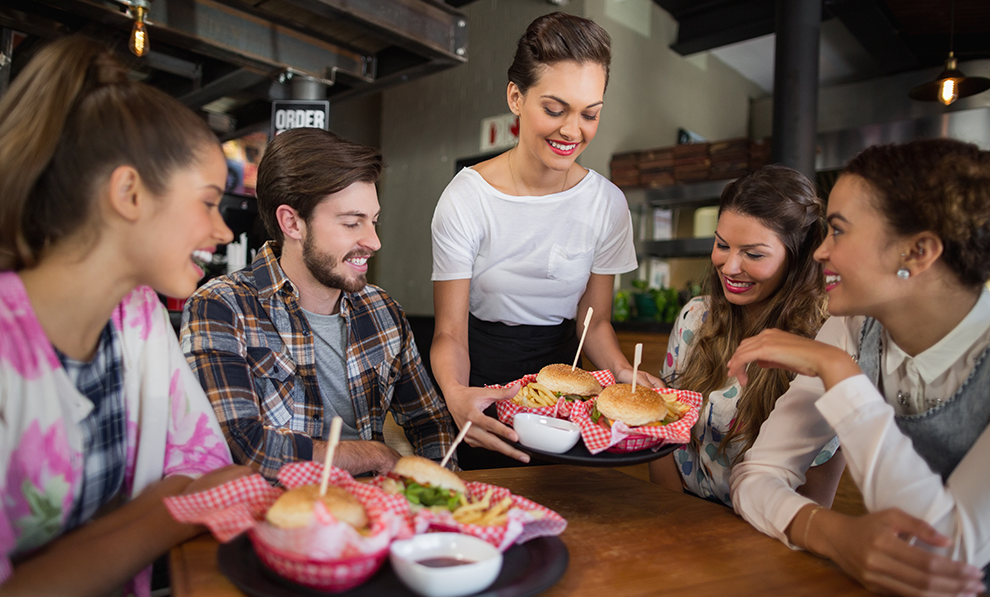 For example, our accesso Siriusware Food & Beverage service module creates a specialized interface of button-driven menus that make transactions easy and intuitive for operators. All the essential food service features are built in, including tip management, table management and kitchen/bar printing, and end-of-day reconciliation for both cashiers and wait staff is simple and secure.
While it might sound like a trivial benefit, the precious seconds saved from streamlining processes will reduce the strain on your employees and prevent burnout. When you consider the costs associated with high turnover, this can be a major benefit. Furthermore, simplifying your staff-facing technology across applications can also eliminate much of the cost associated with cross-training employees for job functions across your attraction. A single, cohesive point-of-sale solution provides operators a tremendous advantage when it comes to training employees to perform different tasks. Highly customizable solutions that utilize the same, familiar interface are key. Using a system like the accesso Siriusware point-of-sale ticketing system will allow staff to more easily transition from one role to another – such as from front gate ticketing to F&B service – should the need arise.
Whether it's speedy sales transactions or mobile apps, your technology can have a major impact on your F&B guest experience. With the right technology, you can have control, data and confidence to make informed decisions that will drive revenue, operational efficiencies and amazing guest experiences. See how we can help you move beyond the status quo and create connected guest experiences through technology.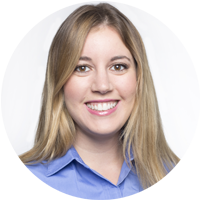 Katie Reilly - Digital Marketing Manager

Katie joined the accesso team in 2016 and manages our content and presence online. She began her career working in marketing and group sales for the oldest continuously-operated theatre in the United States where she routinely played intricate games of "Seating Chart Tetris" to accommodate large school groups. When she's not strategizing our digital campaigns, Katie enjoys traveling, chasing around her toddler with her husband and their fluffy orange cat, and keeping the local Whole Foods cheese counter in business.