The Science Behind the Guest Experience: Takeaways from the 2019 IAAPA Expo Europe Floor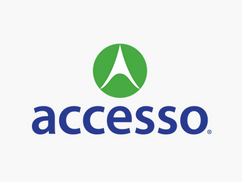 In the theme park and attractions industry, there are few things as important as the happiness of our guests. Our industry thrives on happy visitors enjoying their time at the park, remembering and sharing their experiences, and returning to relive those memories and make new ones, time and time again. The question we should always be asking ourselves is "how can we ensure a positive guest experience that results in repeat visitation?" Based on this year's IAAPA Expo Europe conversations, this is a question that many of you are asking. From the educational sessions to our discussions at the booth, there was a heightened focus on understanding and transforming the guest experience. Read on to discover our most valuable insights from the show and see how you can apply them to help you exceed guest expectations at your park.
Understanding the Science Behind Happiness
Happiness can be subjective, but there are certain elements that are pre-programmed in every human. In order to maximize the guest experience at your theme park, it's helpful to know the science behind happiness and how humans process their environment. Sohret Pakis of Polin Waterparks gave a fascinating talk on the neuro-scientific approach to happiness at attractions on Tuesday, and it was one of our favorite sessions of the week. According to her Five Points of Human Design, all humans are designed to:
Move
Have superior social skills
Stay hungry
Avoid constant stress at all costs
Go beyond their limits and step out of their comfort zones.
With these points in mind, it makes sense that theme parks are universally known as a "go-to" place for happiness. Parks are designed to get people moving, approximately 8-15km a day, and to help them burn more calories. They are inherently social spaces that bring people together, offering opportunities for improved communication among friends and even children and parents. Our rides, shows and park design can introduce guests to completely new worlds, stories and experience, letting us escape the stressors of daily life and sometimes, stepping outside of our comfort zones.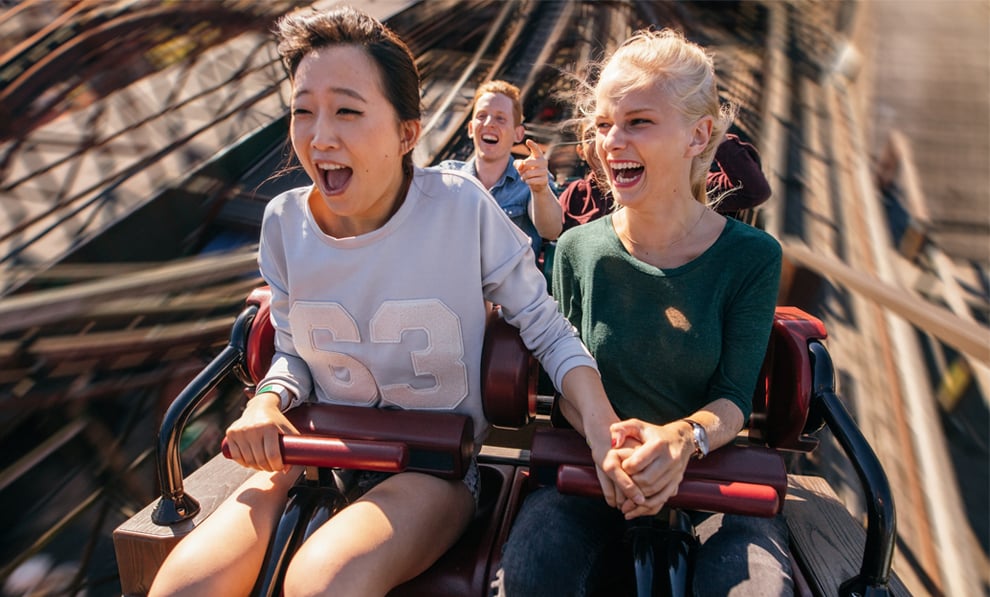 Happiness has several chemical components: oxytocin, cortisol, adrenaline and dopamine are four primary contributors, and a guest's overall happiness is influenced by experiences that trigger one or more of these to release. The oxytocin hormone is biological and an attachment hormone that reduces stress and boosts confidence. The theme park environment can trigger oxytocin by bringing people closer together and strengthening bonds between families. Cortisol is released in response to stress, and negatively impacts happiness, whereas adrenaline is directly tied to engagement in thrilling experiences. Dopamine has traditionally been considered the neurotransmitter for pleasure, but recent research points to a stronger correlation between the chemical and motivation: higher levels of dopamine are associated with increased motivation.
So, what does this mean for your theme park? Most of us have at least a basic understanding of what results in a good experience versus a negative one, but it's important to also think about the physical and mental impacts that your park environment can have on guests. When a guest is navigating your park, they are constantly taking in stimuli that change these chemical levels—and this happens not only while they are experiencing your major rides and attractions but throughout every interaction along the way. "Each and every experience changes us," said Pakis, "This has a transformative impact on our brains." As park operators seeking to maximize happiness and positive guest experiences, this points to two major takeaways:
It is critically important to reduce friction wherever we can: A long line at the pizza shop or at your newest ride can be more than a simple annoyance. Depending on the guest's experiences and the levels of cortisol released, it can seriously impact their day and transform their memory, leading them to be less likely to return in the future.
Guiding guests to the right experiences for them is vital: Not all guests are alike. What triggers an adrenaline release in one person may easily trigger an unwelcome cortisol rush in another. You know your park best, and you know the types of experiences that would be enjoyed by different guest profiles. The challenge is making sure that you have a way to educate your different segments about the experiences that would suit them best.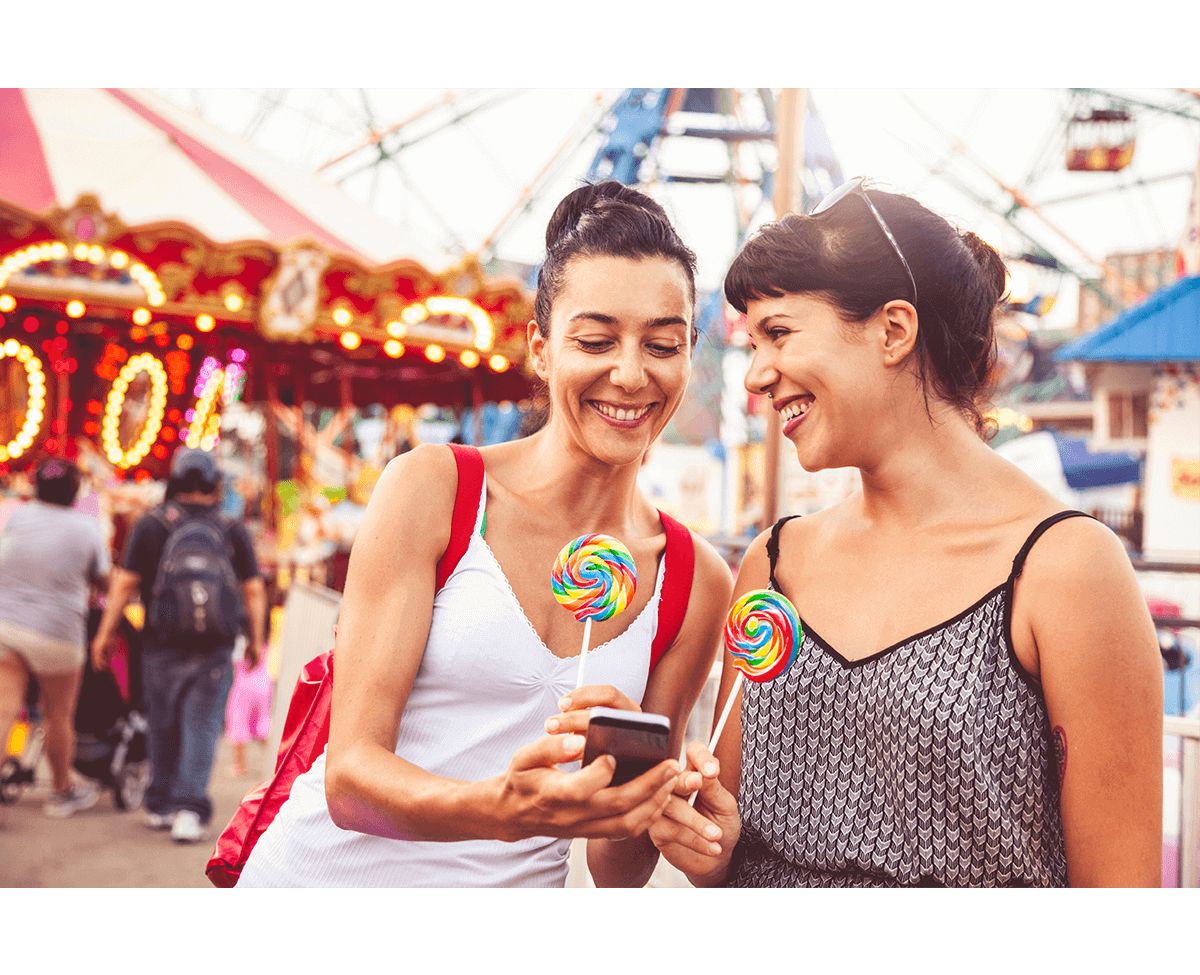 The Need for Personalized Recommendations
The solution is to develop personalized recommendations, and thanks to new advancements in technology, this is now easier than ever before. The way of making recommendations in the past has largely been based on inferences and past personal experiences, but inferences can in many cases be incorrect—take as an example, a staff member who kindly points a family in the direction of the children's rides without realizing that mom is a certified thrill-seeker who was actually planning on splitting off from the group for a while, if she could find something for her family to do nearby. Using actual guest data can help you avoid these biases and delivers a more personalized experience right from the beginning.
In the "Personalization for the Masses" panel, we participated in a lively discussion with organizations who have successfully used mass personalization to create positive memories for guests. The general consensus was that, while parks are keen to invest millions in innovative rides, there is a great (and largely untapped) opportunity to invest in creating personalized experiences and communications that are proven to drive revenue. Today, mass personalization is everywhere, and major eCommerce vendors like Amazon and Spotify have raised the bar for customer expectations. Research shows that well-executed personalization can deliver 5-8 times the return on investment on marketing spend and lift sales by 10% or more. Europa Park shared their own experience of sending a customized video message to every guest (which equated to a whopping 20,000 videos). The viral reach was incredible as each recipient was compelled to share the video with their own networks.
It's becoming easier and easier to personalize the online guest experience in this way, and online ticketing sites present many opportunities to provide helpful recommendations that drive revenue, but what happens when guests actually enter your park? Most companies find that they lose the ability to communicate with their customers at all, let alone in a personalized way, once a guest enters the front gate.
A guest experience platform allows you to build guest profiles based on prior activity and use real-time location data to interact with them in a relevant, personalized way. This empowers you to make recommendations that ease friction during the guest journey, prohibiting cortisol release and maximizing happiness. A family of four frantically looking for an uncrowded lunch option might be on the verge of a massive cortisol release, but if you could provide a recommendation of a quieter location, you can prevent those stress hormones from releasing, making room for those positive, social chemicals like oxytocin to flow.
Personalized communications aren't just about easing friction – they're about providing helpful suggestions that can enhance a guest's visit (and sometimes drive revenue for you)! Perhaps you know, based on virtual queuing data, that you have two adults who love thrill rides entering your park: give them an opportunity to get their adrenaline pumping quickly by letting them know your most popular coaster has a short wait. Or schedule a message to your season pass holders who are close to your show venues 30 minutes before show-time: "Having fun? We know you love shows! There's one starting nearby in 30 minutes."
If you can personalize the experience, guests spend more, they return again, and they are more likely to recommend to others. It's truly a win-win.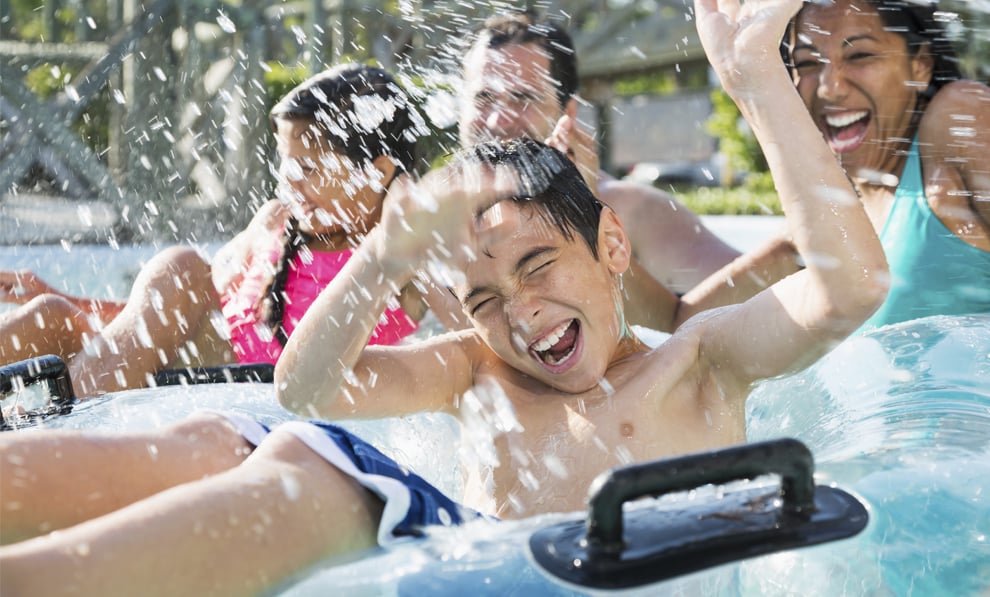 Serving as a Guide for Your Guests
Ultimately, when we think about the science behind happiness, we see another opportunity for guest experience technology: using personalized touchpoints to set incremental goals throughout the guest's journey. It's important to remember that guests – whether consciously or subconsciously – feel pressure to make the most of their time, fitting as much as they can in one day. To serve as an effective, valuable and ultimately unforgettable guide, operators must set intentional touchpoints that provide a framework to push guests along in a strategic way. With the right technology, guests can also take a look back and see what they have "accomplished" in one day.
Furthermore, if you're able to anticipate these points through personalization, your interactions will resonate more strongly, allowing you to play a true role in guests' memory formation – and to motivate them to act. Motivation happens when your dopamine spikes because you anticipate something important is about to happen. The brain can be trained to feed from bursts of dopamine sparked by rewarding experiences. When a guest acts on your recommendation, whether it's from a staff member or through an app, and they are met with a positive experience, this triggers a sense of reward. As a theme park operator, you create the dopamine environment, and the brain will do the rest!
Improving the guest experience at your theme park can sound intimidating, but it doesn't have to be. At accesso, we provide solutions that empower our clients to create connected guest experiences that drive revenue. To see how we can help you move your business forward, contact us today.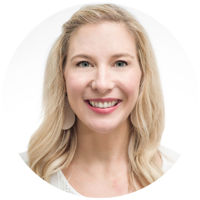 Tara Morandi - Vice President, Marketing
Tara joined accesso in 2011 and leads the marketing efforts for the accesso brand. She began her career in the Leisure Industry as a Marketing Director for a waterslide company where she traveled the world testing water slides like a crash test dummy! Over the past 8 years, she has been part of the company's five acquisitions and rebranded them under the accesso umbrella. When she's not policing our brand and leading our advertising, marketing and public relations strategies for us, she enjoys running races, binge-watching Netflix and hanging out at home with her two daughters and husband.