The ABC's of Gen Z: 3 Must-Know Demands of the Digital-Native Generation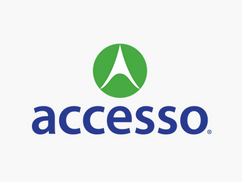 The 2021-22 ski season set a new record for visitation in the U.S. and, with consumer demand for outdoor experiences continuing to skyrocket, this growing wave of thrill-seekers will only continue to expand over the years to come. But change is inevitable – and the face of snow sports is most certainly changing.
While visitation continues to grow, the demographic makeup of ski resort visitors is shifting. As older fans and aficionados retire from snow sports, operators across the industry are looking to capture the next generation of snow enthusiasts – Gen Z. The digitally savvy generation remains in central focus, and for good reason – Gen Z's income will reach $33 trillion by 2030 (representing more than a quarter of the world's income), before surpassing millennials the following year.
Gen Z is already changing the future of commerce, but what are the wants and needs driving that change and how does that apply to your ski area?
1. They want to shop on mobile.
The demand for mobile-first shopping experiences isn't new – 41% of surveyed Americans use their mobile device to make a purchase every day or week. But Gen Z takes this a step further; having grown up with easy (and early) access to mobile devices and the internet, nearly 80% of Gen Zers say they "can't live" without their smartphones. They're also more enticed by eCommerce than previous generations, with more than a quarter planning to shop online "more than ever before" as the pandemic continues to recede.
An easy-to-use, mobile-friendly eCommerce storefront that beautifully displays all of your offerings is key to meeting the expectations of modern guests – especially Gen Z – and to helping them kickstart a great experience with your ski area or resort. With the support of a mobile-first eCommerce ticketing system, your guests will be empowered to easily plan out their day in full, directly on their mobile device and with no need for live assistance from your staff.
2. For them, planning the trip is half the fun.
A recent travel industry study found that Gen-Zers are leading the generational charge when it comes to the return of travel, with 72% reporting they intend to spend more on travel (or at least the same amount) in 2022 than in pre-pandemic times. This generation-wide passion for planning and enjoying experiences represents a tremendous opportunity for ski industry operators, if they know where, when and how to tap into it.
We already know that, in most cases, Gen Z's planning journey begins on mobile. They know the benefits of online shopping, with price comparison topping their list. And Gen Z is far from alone on this – of the hundreds of millions of consumers worldwide using their smartphones to make purchases, more than 50% of those shoppers turn to their smartphone to scope out brands and make shopping decisions, regardless of the channel they ultimately select to close the deal.
Speaking to Intelligencer in 2020, NSAA Director of Marketing and Communications Adrienne Isaac pointed out, "Going to buy a lift ticket at the window is kind of like going to the airport and buying a ticket for that day." And she's right – without a robust eCommerce presence, operators have to hope guests happen upon their venue, and that their offerings happen to match up with what the guest is hoping for that day. It's essential that your ski area's full suite of offerings – from tickets to day passes and equipment rentals – be available online in a mobile-friendly format to effectively meet the demand for browsing, planning and price comparison.
Plus, studies have found that simply thinking about an upcoming vacation can make your guests happier, so don't miss the chance to empower them to actively anticipate and plan their vacation to your venue. You'll not only drive higher per caps and increase pre-arrival commitment – but also expand their joy and anticipation into the weeks (or even months!) leading up to their visit.
3. They're loyal to companies that deliver on their promises.
70% of Gen Z say they've switched brands because the customer experience did not live up to the brand promise as advertised, such as "fast delivery" or "great customer service." So, it's important to ask yourself: if you're making promises to your guests, are you delivering on them, 100%? If not, be careful – trust is critical to your relationship with Gen Z visitors.
If you're looking to ensure your brand's promises matches up with Gen Z expectations, keep the following in mind:

Gen Z is the first generation of digital natives. They've grown up connected to the world – and anything in it they wish to explore – from the palms of their hands. They want to access anything they might want or need, on their own terms – and companies that fall short of those expectations will find Gen Z moving on and not looking back.

49% of Gen Z has noted a preference for digital self-service when solving problems or issues with a company or brand, so focus on strategies that empower your guests to take control of their experiences.
Establishing a mobile-first eCommerce storefront is a sure-fire way to give this generation what they want, delivering on expectations for connected brand interaction and self-service opportunities. And partnering with the right solutions provider can help you do so consistently, with 24/7/365 support.



With great change comes great opportunity, and Gen Z brings no shortage of change. Operators who seize the opportunity to serve these new guests with comprehensive eCommerce offerings and robust self-service opportunities – cultivating relationships built on trust in the process – will find themselves with a passionate and loyal customer base for years to come.
Ready to get a jumpstart on Gen Z readiness at your ski area or resort? Learn more about the award-winning, fully hosted accesso Passport® eCommerce ticketing suite here and reach out to our team of ski industry technology pros today!