Ski Tips for Reopening: Your Guide to "Snow Worries" on Opening Day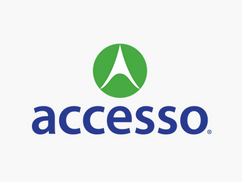 We are liv­ing in unprece­dent­ed times. More like­ly than not, your busi­ness has been impact­ed by the unique events of the world­wide COVID-19 pan­dem­ic. How­ev­er, even in times of eco­nom­ic dis­rup­tion, con­tin­u­ing edu­ca­tion remains crit­i­cal­ly impor­tant. In an effort to con­tin­ue sup­port­ing our client part­ners dur­ing this dif­fi­cult time, we will continue shar­ing insights and guid­ance to help you strength­en your busi­ness and serve your val­ued cus­tomers when the time comes to wel­come them back to your venue. Learn more about our COVID solu­tions here.
Preparing to reopen your resort in the midst of the COVID-19 pan­dem­ic is no small task. At acces­so, we've been work­ing dili­gent­ly to help our ski clients around the world plan for a safe, efficient and successful reopening. Watch as acces­so Sales Direc­tor Phil Schwartz takes us through the top three things that ski areas should be thinking about leading into this year's ski season, and read on for your guide to "snow worries" on opening day!

1. Keeping Everyone Safe
As the COVID-19 crisis con­tin­ues, resort operators around the globe are focusing on reopening plans that will keep both staff and skiers safe. This means limiting the number of skiers visiting your slopes every day in a way that does not restrict potential revenue. It's easier than you think with these strategies:
Reducing In-Person Transactions: The fastest and simplest way to reduce in-person transactions is to take them online! To accomplish this, your ski area needs an eCommerce site that can support selling high volumes of your products in an intuitive way. Adding the majority of your offerings online can help you gauge and control demand, achieve advanced commitment and reduce in-person transactions. Our award-winning accesso Passport® online ticketing solution can help make the transition to selling online as seamless as possible.


Tools to Support Reopening Safely: Selling online is only the beginning. There are a lot of ways that you can use technology to facilitate a safe experience for your guests. The first part of this involves controlling capacity, or, managing the number of people at your resort at any given time. Whether it's a single-ticket buyer or a loyal passholder, you will want your guests to reserve a specific time to visit. Utilizing our flexible capacity and timed product restrictions, as well as our reservations functionality, you can easily control how many people are at your resort and when. Use capacities and times can be easily shared with our eCommerce solution so you don't oversell or don't undersell either. This also helps your operations staff redirect guest traffic to lower volume days by offering incentives. You may also want to implement access control methods like scanning and RFID integrations as a way to greatly cut down on guest and staff interactions. Consider other cashless options to reduce in-person transactions such as the Cashless Cards module in our accesso SiriuswareSM point of sale solution and mobile food ordering.


Transform the Skier Experience with Virtual Queuing: Long lines are a recipe for physical distancing challenges, but you can practically eliminate physical lines by implementing virtual queuing. Beyond encouraging safe physical distancing, virtual queuing also positively effects the guest experience since each skier will spend more time enjoying your resort instead of spending their day stuck in lines. From rentals to lift lines and even other high traffic areas, virtual queuing is a great way to keep skiers safe while allowing them to fully enjoy your resort.


Pre-Arrival Waivers: Digitally collecting waivers in advance of your guests' arrivals is just another way to make sure you're keeping everyone safe. Whether it is with accesso or through our partners at 1RISK, the ability to collect digital signatures and store easily-retrievable copies of waivers in the cloud is a must for every ski operation. You can require health waivers be completed before a purchase can be made to ensure each skier visiting your mountain is not putting others at risk.


2. Strategies for Driving Revenue
This ski season can be just as profitable as previous seasons for your ski operations despite the limit on how many skiers you see per day. In order to really drive revenue, take advantage of helpful features on your eCommerce website such as dynamic pricing, upsells, cross-sells and cart sells. Make sure your guests can see all your offerings and any special bundles before they leave the purchase process. Our accesso Passport online ticketing system allows your ski resort to sell anything, anywhere on any device. Not only is this good for increasing pre-arrival commitment, but it also can allow skiers to add new items or rentals during their visit - even while on the lift to their first slope!
The ability to purchase more from your resort on the fly allows skiers to spend more during their visit. This is especially true for features like mobile food ordering. Mobile food ordering offers guests a cashless way to efficiently order food that can be ready as soon as they reach the bottom of the slopes.


3. Maximizing Guest Loyalty – Attracting & Retaining Skiers
As we all know, attracting and retaining younger generations of skiers is imperative for future of the ski industry. By curating an unforgettable guest experience every step of the way, your ski resort can successfully stay ahead of the curve.
Embrace Opportunities to Reduce Frustration: We've already discussed how a streamlined and robust eCommerce website can have positive effects on getting pre-arrival commitment from skiers. Any aspect of the skier journey that you can streamline ultimately helps guests use that time to create lasting memories at your resort. The more time they have to enjoy a fresh layer of morning snow, the more they'll want to come back.
Utilizing Member Benefits: Member benefits can go a long way to show your appreciation for passholders and can be as simple as offering a free hot chocolate on the guest's first visit. The right technology platform will make it easy to distribute these, both as part of a passholder benefit or on the fly, and it should also make just as easy for skiers to redeem.


The Future of Ski
The COVID-19 crisis has greatly accelerated technology advancements for leisure industries, and now one thing has become abundantly clear: the future of ski involves creating a seamless, intuitive digital experience for your skiers. The Experience Engine (TE2)™ empowers ski resorts to offer guests everything they need to make the most of their time on the mountain, including detailed resort maps, mobile food ordering and access to purchased items like passes or rentals – as well as the ability to deliver personalized real-time messages. Treat each guest like your only guest with recommendations and special offers that help your skiers have a truly memorable experience as they make their way around your resort. A frictionless onsite experience is what skiers are looking for, and accessocan help your ski area deliver.
Watch our learn­ing series video to learn more. If you have any ques­tions or would like to see how our suite of solutions can help your venue reopen safe­ly, con­tact us today. We'd love to help!
Looking for more resources for ski?