Pets of accesso: Volume 1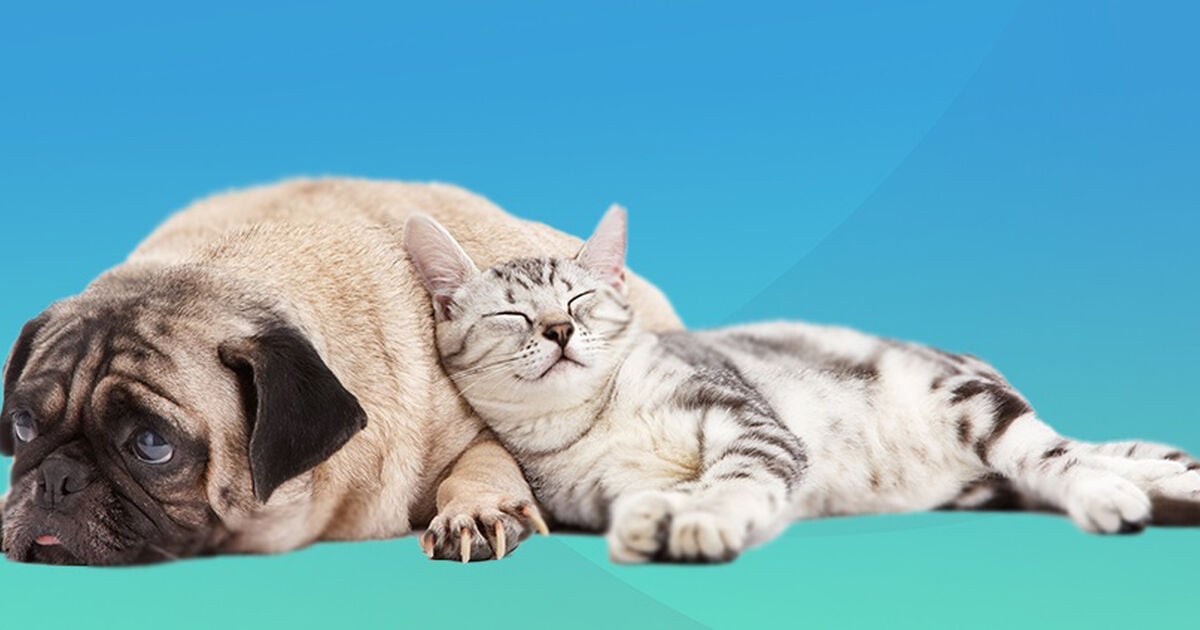 As the end of 2020 approaches, we thought it would be a great time to celebrate some of our most loyal co-workers, those very special individuals that help us bring our best selves to work every day as we weather working remotely during a pandemic together—our pets!



Grace the Pug -- Banana Enthusiast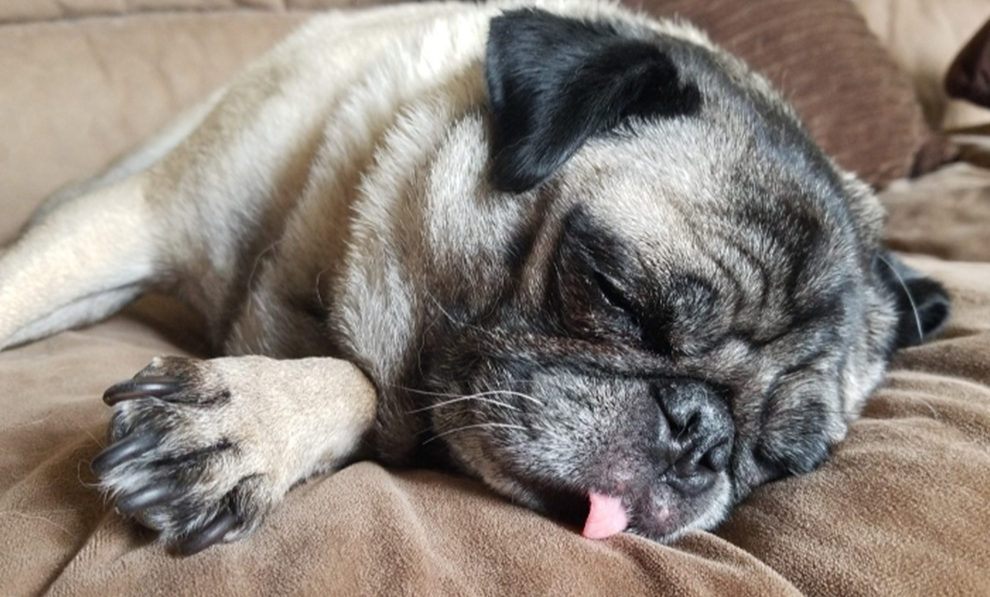 Rescued from a puppy mill 3 years ago, Grace the pug is a silly little girl full of love and energy. Pet dad Joe isn't sure of her age but thinks it might be 8 years. She had never actually touched the grass until she was brought home, so she is still sometimes cautious to walk in the yard. "She HATES wet grass but loves bananas!" (Joe Thorp, Client Success Manager)


Phoenix, The Cat With a Favorite Toy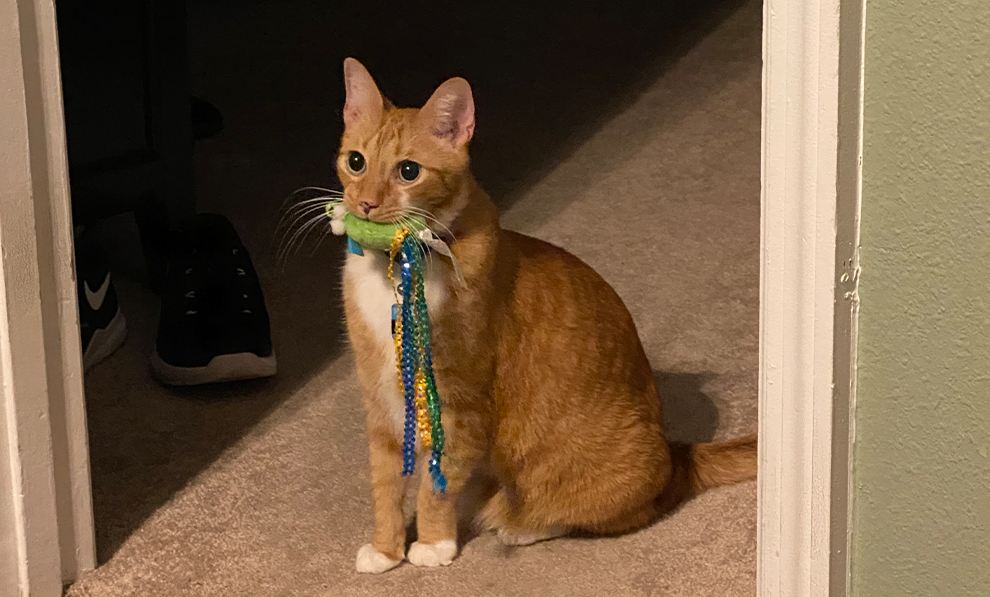 Phoenix is a wonderful cat with a bit of a toy addiction. According to pet dad Ben, he has a favorite toy that they need to ration his time with, or the toy itself will fall apart (it's already been sewn together multiple times). "He's learned where we keep it and knows how to break into my office, open the drawer it's kept in and hide it from us so he could play with it more," he says. When he's not hunting down his beloved toy, he is a bit lazy and enjoys napping in the sun and on the couch. "I've tried to teach him more about product setup in our ticketing stores but he can't quite master typing just yet," says Ben. (Ben Adler, Client Solution Specialist – Ticketing)



Bailey – The Loveable, Musical Lab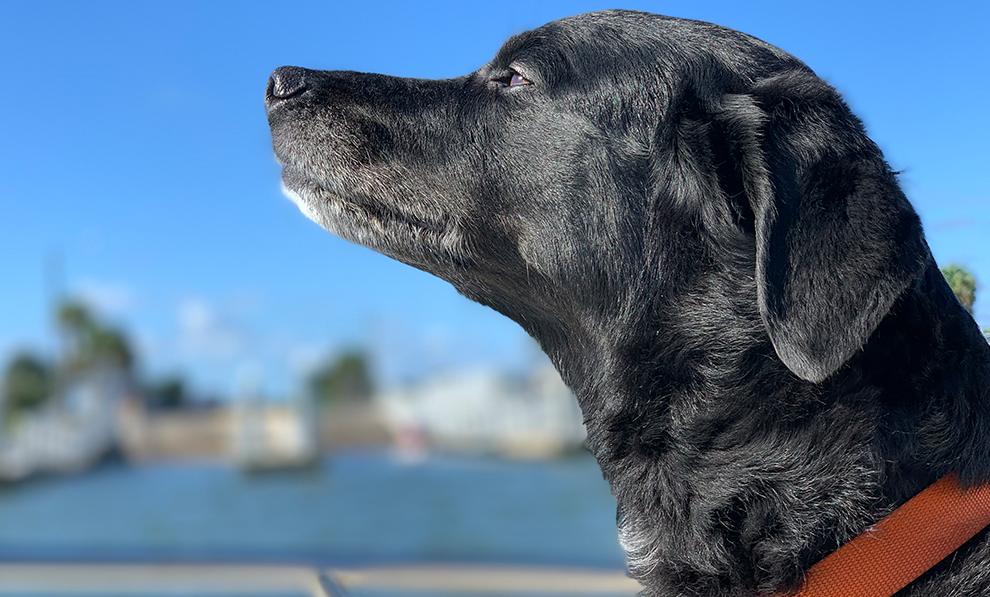 Bailey is 9 years old and according to pet mom Kimberly, a mix of a black Labrador Retriever and Tasmanian Devil. "He loves rolling around or just chillin' in the grass, taking long lunchtime walks, and cucumber," she says, "Two of his most endearing qualities are when he hides his eyes and when he sings (howls) with me." (Kimberly Koester, VP Product Management & Documentation)



Missy & Buck, Failed Fosters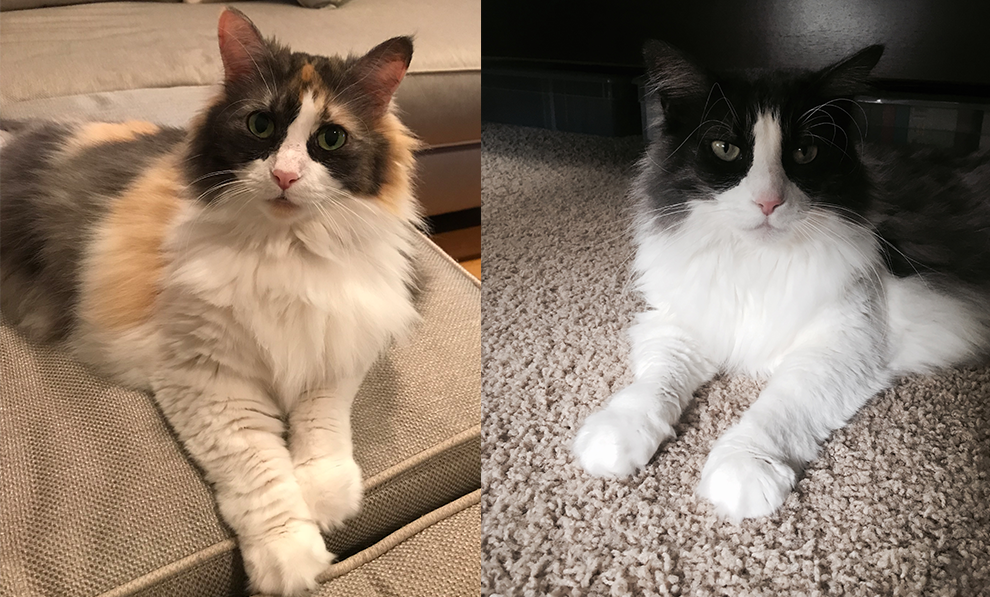 Missy and Buck are almost 16 years old and were meant to be foster cats when taken in by pet mom Fern four years ago, but they decided to stick around. "They had never been to the vet before and were hugely overweight at the time," says Fern, "But are now as fit and healthy as 8-year olds, according to my vet." (Fern MacDonald, Chief Financial Officer)



Sam & Maggie – A Long-Time Pal Gains a New Sister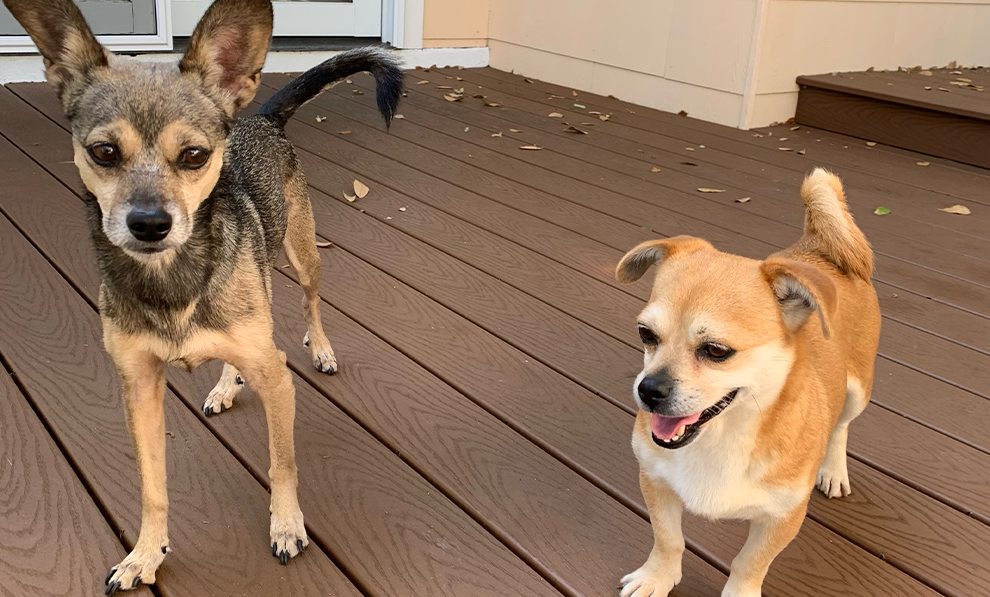 We love a good pandemic adoption story! Sam (on the left) is 10 years old and has been with pet dad John her whole life. This year, she welcomed a new pet sister, Maggie (age 5) who was quarantine-adoption. "I had been considering getting another dog for a while and when we all started working from home in March, I figured that was the perfect opportunity to adopt," says John, "Being home all the time made for a much easier transition." Congratulations to Maggie for finding her fur-ever home! (John Patterson, Training & Documentation Manager)



Bub – The Expressive Gerbil Who Feels All the Emotions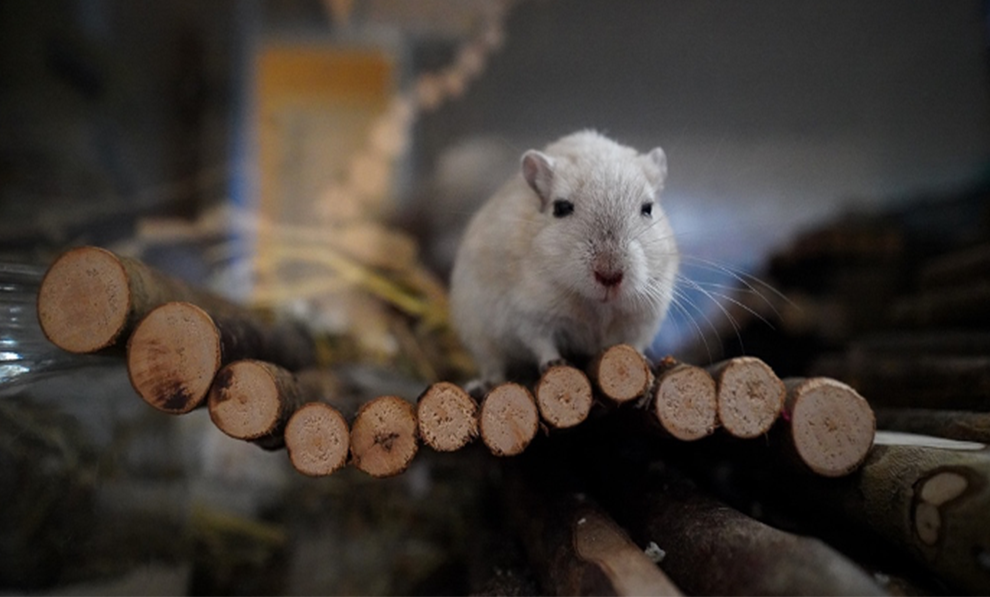 Meet Bub, the resident gerbil of the pets of accesso crew! Bub will be celebrating his 2nd birthday at the end of December and lives in a luxurious gerbil condo with brother Herbil and father Jujube. Bub is very expressive, and would probably not make a great poker player: "He doesn't like getting up early, so he makes a face at me when I come into the office every morning," says pet mom Jennifer. His other faces include "I don't like this food," "I'm pretending to be asleep but my eye is clearly open and I'm watching you," and "I think a bird just flew by that window and I'm freakin' out!" (Jennifer McKeown, UX Designer)



Emmitt – The Friendly Bulldog Who Knows How to Celebrate Fridays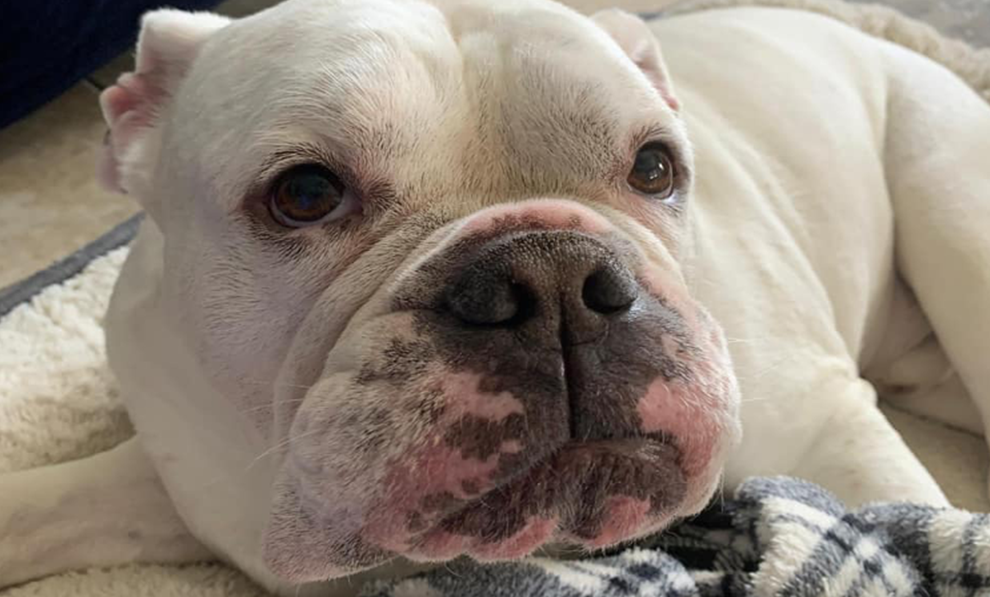 Emmitt, a 4-year-old Olde English bulldog rescue who enjoys tearing up Amazon boxes, meeting new people, gallivanting around town and visiting the neighborhood ice cream truck every Friday afternoon! Like many of his fellow pets of accesso, Emmitt enjoys nappy. "If you've been on a Zoom call with me, you've most definitely heard Emmitt's loud snoring," says pet mom Laura. (Laura Holbrook, Director, eCommerce)


Penny & Karma, Lovers of Peace and Quiet
Penny and Karma have mixed feelings about their pet mom working from home. "They were really excited when Mom first started working from home a few days a week in 2019 (more lovies and treats during the day!)," says Shannon, "They were not, however as excited when Mom started talking on the phone and disturbing the quiet! Luckily, they've gotten used to it these days and mostly just ignore us." (Shannon Maloney, Senior Client Solutions Specialist)



Rambo -- A Puppy at Heart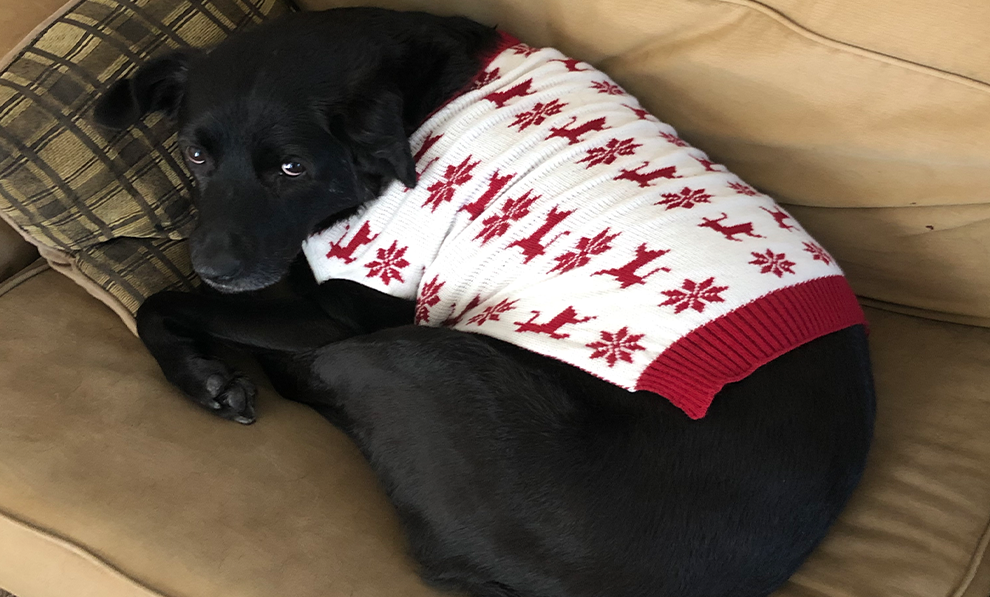 Meet Rambo, an 8-year-old black Lab and the light of pet mom Lynette's life! Don't let his age fool you: Rambo is still very much a puppy who loves chasing frisbees and tennis balls when he's not taking mid-day naps. He also enjoys barking in the background of Lynette's calls to let her know when delivery trucks are in the parking lot, chowing down on bread swiped from the kitchen counter, and stealing pillows (even though he has his own). (Lynette Williams, Digital Marketing Coordinator)
We hope you enjoyed getting to know some of the pets of accesso! To learn more about life at accesso, check out our careers page.