People of accesso: Scott Kelley – On Virtual Queuing, Innovation and 20 Years in the Industry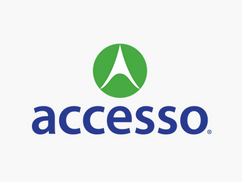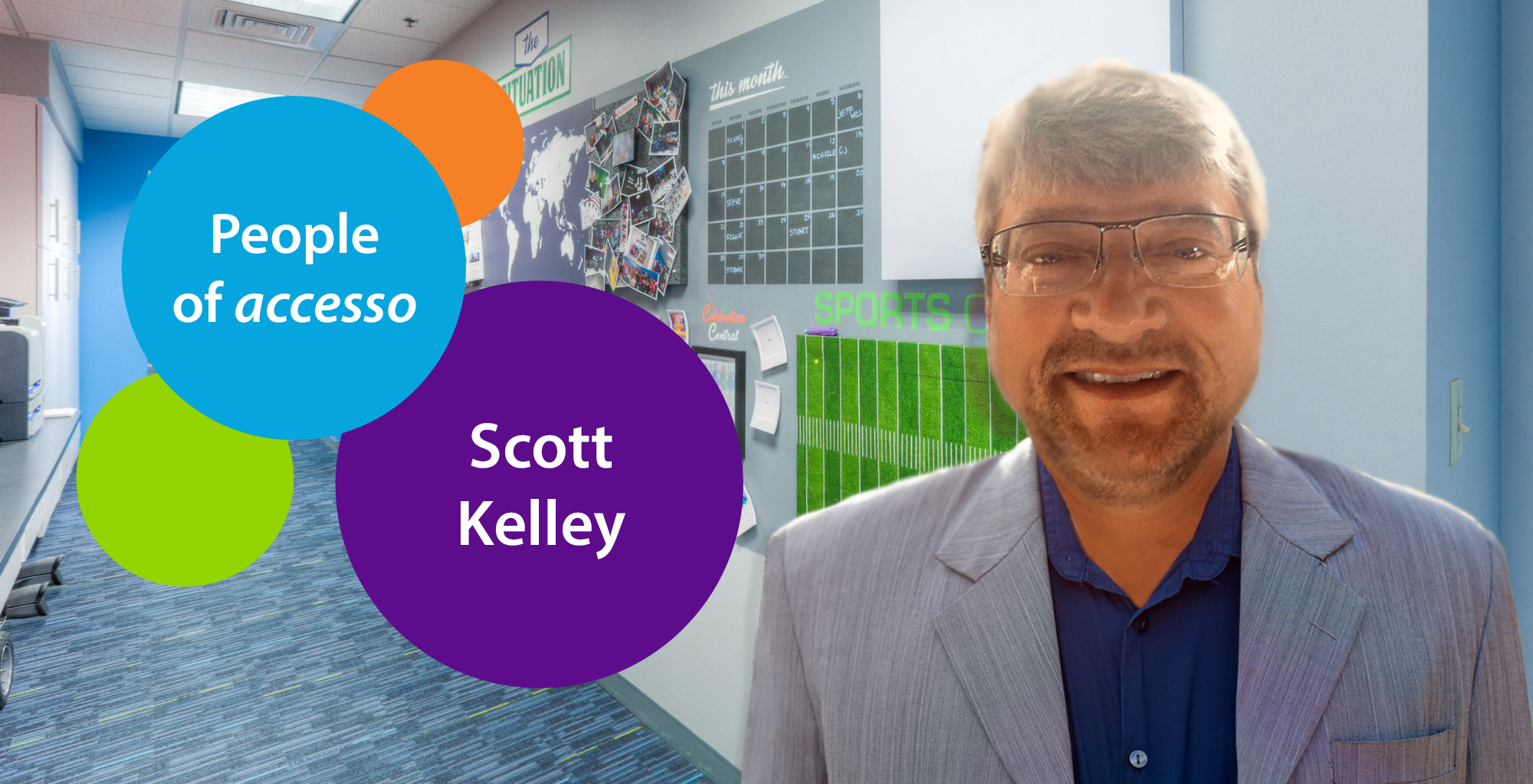 Since 2019, our "People of accesso" series has allowed us the opportunity to highlight the talented and devoted individuals who make up our incredible team. We started by following the journey of Robin Goodchild in the UK, before talking with Valerie Wierenga about the importance of investing in others, hearing what it's like to grow your career at accesso from Justine Dong and most recently, Mechele Larmore's dedication to building a powerhouse sales team.
In this feature, we were thrilled to interview an accesso LoQueue® legend, Scott Kelley. Kelley holds the unique distinction of being the 2nd employee hired in America for our accesso LoQueue team. As a Product Support Manager, he has stepped foot in every park that has implemented our accesso in-park virtual queuing solution over the last two decades. He and his team visit each park to run cables, set-up the onsite equipment, and troubleshoot concerns once implementation is complete. Kelley has also played an integral role in the innovation and growth of our virtual queuing solutions.
Building a Passion for Technology
Before he was installing complex technology solutions in theme parks, Kelley got his start in the construction industry, building a Burger King as he made his way through college. He took on a variety of project management and job site organization roles before he discovered an interest in technology. "I started helping a friend who had a company that worked with data. That's where my interest in technology really started. We helped with updating systems, moving corporate offices and upgrading technology for medical offices," Kelley shared.
As one of his first major projects as part of the accesso team, Kelley was tasked with an in-park install at a theme park in Atlanta - with a monumental debut date. The project began in February 2000 and it had to be ready for the park to launch later that same year during the IAAPA Expo in Atlanta. As part of this install, Kelley not only had to hardwire the entire park with physical in-ground cables to support the accesso LoQueue network but also had to successfully debut the virtual queuing product to thousands of attendees at one of the first live streams in IAAPA history. Because of his team's strong work ethic, they were able to navigate this high-pressure situation gracefully: "We were a lean and trim group. So, for the six weeks leading up to IAAPA, we all worked around the clock, day and night to make sure everything was tested and ready to go for the big night. And it paid off when everyone was impressed at what the technology could do," he detailed.
Reflecting on the similarities between construction and the theme park and attractions industry, Kelley shared that they actually have a lot in common. "Every day on the construction site was different. That's what I liked! It's the same for this industry. The parks are similar but everything else changes daily. There's always something new to do or focus on. Every day of the last two decades has been a new adventure."
Carving His Name in Virtual Queuing History
When Kelley joined the accesso team, virtual queuing was truly a brand-new concept, one that Kelley was excited to help launch. "Accesso LoQueue truly was the first virtual queuing system of its kind and I got to be a part of that!" he recounted. However, launching groundbreaking technology is not without its challenges, and Kelley shared that getting the first few accesso clients to adopt virtual queuing was an exercise in building trust and persistence. "When you are dealing with something new not only for clients but also the industry overall, you have to work to earn their trust," he said. "Getting through the first few years of being a part of this exciting time in virtual queuing was my greatest professional accomplishment. It was tough and a lot of work, but we did it with very little product at first and a team of only 5 people."
In his early years at accesso, Kelley found himself learning the ins-and-outs of the technology business under the wing of a product engineer, Barry. He fondly reminisced his time with his mentor, "Barry was a product engineer who came to Accesso LoQueue during my second year. He taught me more about business than I had ever known. We would figure out exactly how everything worked, together. He showed me how functionality worked and was developed without ever being dismissive if I asked questions. He was a key piece of me being able to solidify my name in virtual queuing history for Accesso LoQueue." Kelley went on to share that without his mentor's patient and thorough explanations of how and why certain functionality was built to solve certain issues, he would not have gained the in-depth knowledge of the virtual queuing solution that he now has. Whatever challenges may arise, Kelley credits much of his confidence in tackling them to the time spent learning from his mentor.
As with many of our "People of accesso"nominees, Kelley shared that his favorite part of his job is "the people," raving about his fantastic team and how gratifying it is to see each person develop and grow in their career. "Our team is fantastic and there is something very satisfying about seeing each of my teammates grow up in the industry. Seeing their career growth is just amazing!" he shared, adding that he has built invaluable relationships over the years. "It's the first time I have been at a job this long and it's because of the people. We like what we do and not many people can say that for 20 years. Accesso LoQueue is at the forefront of virtual queuing for our industry. We're always innovating, building and progressing the product to a higher level. That keeps me engaged and excited to come back day after day."
Still Having Fun After 20 Years
Throughout the company, Scott Kelley is known for his iconic collection of queuing memorabilia. Our former Atlanta office was a veritable museum of virtual queuing thanks to Kelley's collection! "At first it started with saving signs and little stuff from installs that were near and dear to me," he shared. "Then, next thing I knew, we had enough vintage posters and banners to fill an entire wall at our warehouse! It was incredible because you could see how different parks adapted the technology to fit their needs over the years," he added. Kelley further detailed, "The actual product evolution is on my desk. Things like the original hardware, stuffed versions of our old Qbot mascot and of course a full-blown mascot costume. It is fun to look back at everything we have played around with and implemented for virtual queuing."
When Kelley isn't installing the latest virtual queuing technology in parks across America, he spends his time fishing and on the golf course. Spear fishing is his favorite thing to do after a long week of work. However, from fall to spring, you can find the Miami, FL native watching or attending football games for his favorite teams – the Miami Dolphins and the University of Miami Hurricanes.
To learn more about life at accesso, click here.