People of accesso®: Nicola Liscio-Heffernan - On Her Passion for People and Following "the Greenlights"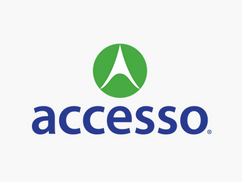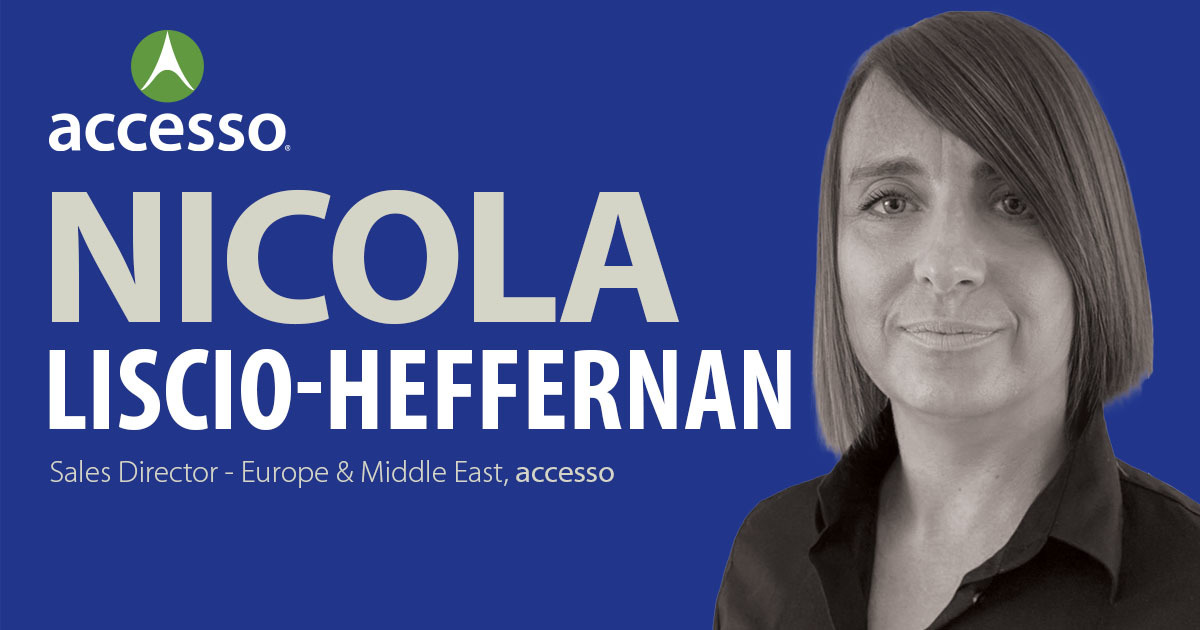 Our "People of accesso" series gives us the opportunity to formally introduce some of the passionate and talented professionals who make up our amazing team. In this feature, we sit down with Nicola Liscio-Heffernan, accesso Sales Director – Europe & Middle East, to learn about her passions both within and outside of the industry. Read on to learn why, for Nicola, nothing compares to an on-site visit and how she's allowed "greenlights" to power her path to success!

1. Tell us a bit about your industry experience prior to joining accesso.
Being an ex-footballer and having played for some iconic teams in the UK definitely helped steer my career to this industry. I broke my leg in three places back in my 20's in a cup match. I was back playing a year later after a lot of rehab, but that experience helped me think beyond playing football forever. So, that's when my career in sales began, leading to enterprise ticket sales for football clubs, sporting venues and large events.

2. What do you love the most about this industry?
No day is the same, but every day is exciting! One day, I could be helping a sporting venue with a virtual queue for fans with disabilities; the next, a historic garden requires a full upgrade of its ticketing, POS and mobile app. Another day, a theme park might invite me onsite to consult on enhancing onsite spend.

3. What drew you to our team at accesso?
To me, it's all about following the "greenlights." If you've read Matthew McConaughey's book, you'll know what I mean!
Greenlight #1: Through my interview process, the team had all worked for accesso for many, many years. That says something! Having met the wider team now in the UK, Asia and the US, it's a breath of fresh air to work with colleagues that are so passionate and exemplary at what they do.
Greenlight #2: Partnership is everything. At accesso, partnership with clients is top priority and we don't take a hard sell approach at all. This was and is a major greenlight for me, as about 80% of requests I receive from potential customers are because they don't feel adequately supported with their current provider.
It's a great feeling to demo to a venue and know that – when I talk about partnership, weekly phone calls and monthly performance reviews – we deliver!

4. What have you enjoyed the most in your Sales Director role?
I love visiting venues and talking to them about their passion and ideas for the future. Zoom calls are great, but nothing beats that feeling of visiting an attraction, meeting the staff and exploring how we can help drive the business forward. If you're reading this and are considering accesso's solutions, don't delay – book me in for a site visit!

5. What is the greatest opportunity you see in the EMEA region right now and what excites you the most, looking forward?
Simply put: Innovation! Now that lockdown restrictions are behind us, there's a new sense of excitement in the air. Venues and attractions can now fully plan for an exciting future. There are a number of ways our solutions are proven to help – from tapping key insights from across the customer journey to boosting your ticketing operations with intuitive quick-sells and up-sells.
It's exciting to be working with technology that will drive meaningful results for years to come. In a few years, it'll be nice to take a moment, reflect on the success of the venues we've served and celebrate in that shared success.

6. What do you for fun, outside of work?
I love anything involving my wife, Hannah, our two boys, Koa and Jax, and our dogs, Zuri and Mako. Our whole family loves animals, so we'll often spend our weekends looking for cows and sheep to watch. Once our boys are older, we can't wait to take them on an authentic African Safari!
Football is in our family's DNA, so after our Sunday morning bike ride of walk on the beach, we'll settle in, cook a roast and watch some football. And, when the kids are in bed, you can catch me watching JAWS and reliving memories of swimming with Great White sharks. That's an experience I'll never forget and one I love to re-live!
If you'd like to learn more about joining our team and what makes accesso a great place to work, head over to our Careers page to check out current opportunities. Interested in learning more about how our technology solutions can help drive revenue and improve the guest experience at your venue? Let's chat!