People of accesso: Mechele Larmore – On Her Passion for the Ski Industry and Empowering Her Team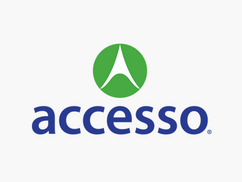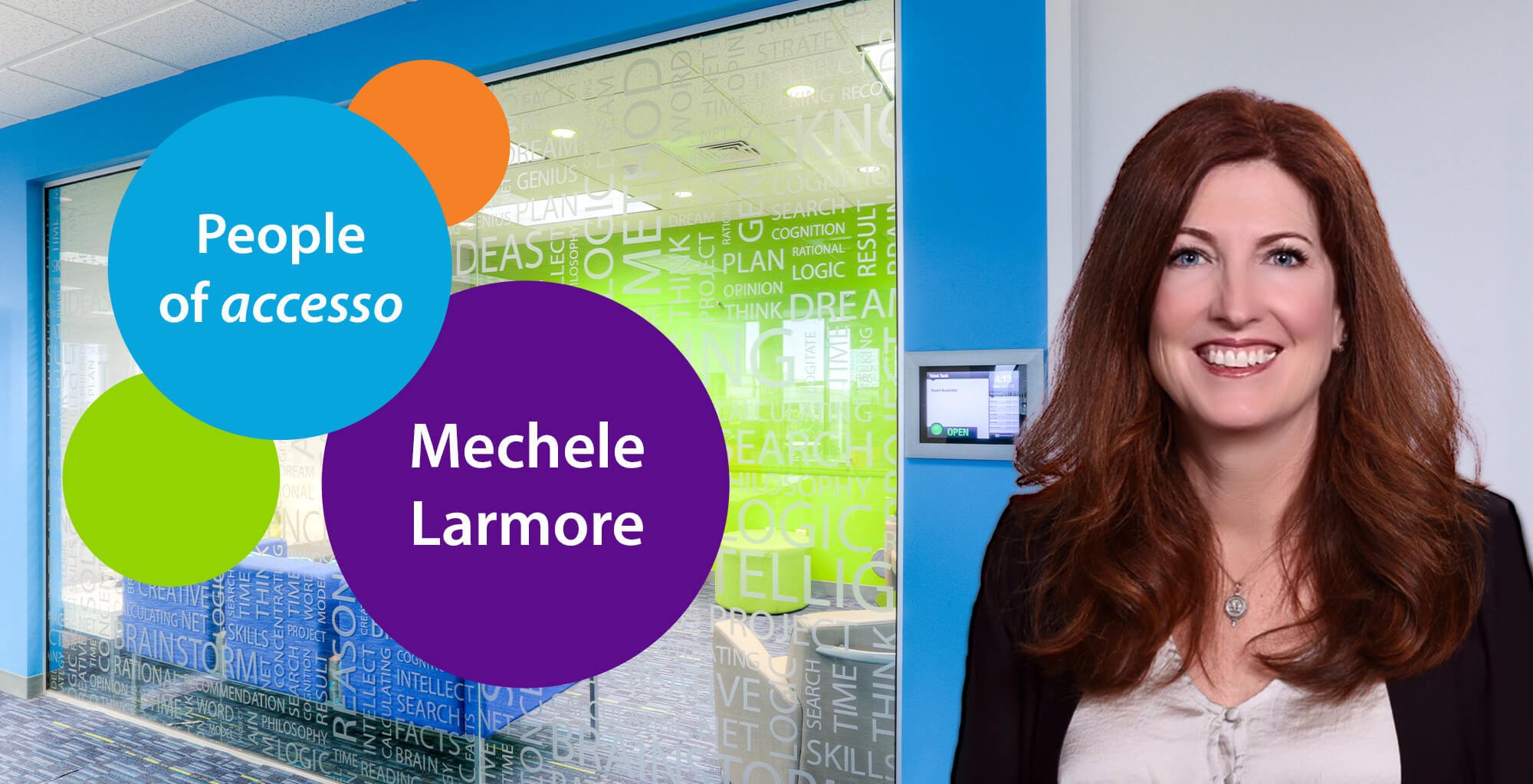 In 2019 we launched our  ​"People of accesso" series to feature some of the extraordinary individuals who are essential to our team. We shined a spotlight on our Director of European Ticketing Operations Robin Goodchild, Product Owner of Ticketing Research and Development Valerie Wierenga and most recently Global Implementation Director Justine Dong. In this month's feature, we are excited to introduce you to our Senior Vice President of Sales & Marketing, Mechele Larmore.
Mechele brings a wealth of knowledge to the company and is celebrated for her calm, poised and caring demeanor that inspires those around her to grow to their full potential. Whether it's a conversation at a tradeshow, a formal sales meeting or even just visiting one of the accesso offices, Mechele is always receptive to new ideas and makes sure everyone she comes in contact with feels heard. Around the industry, she is well-known for her unwavering fairness and loyalty to both her own core values and those of accesso. As our products have evolved, her approach to sales and client relationships has always been two steps ahead. Mechele recently sat down with us to reminisce on her start in the ski industry, the way she leads her team and the importance of paving a way for women in leadership.
An Endless Love for Ski
The foundation of Mechele's fruitful career is in the ski industry. "I will always have a special place in my heart for the ski industry. I owe so much of my happiness to ski. I grew up skiing with my family, I met my husband at a ski resort and my career truly started to blossom within this industry," she recalled. Mechele shared with us how she got involved in ski, "It started like every great ski story does- in Lake Tahoe! I thought I was moving there for one ski season and never left, which is pretty standard when you grow up loving the mountains. People say that no two snowflakes are ever the same, but I would say no two winters are ever the same!"
Mechele's career in ticketing began with Siriusware in the early 2000s which was later acquired by accesso in 2013. Her extensive knowledge of the ski industry has helped her truly connect with clients and understand the unique challenges they face. "During my 16 years in the industry, I worked with three different ticketing systems and went through four separate ownerships," she said."All of that experience gave me the operational background that helps me today in understanding what resorts struggle with and how important guest experiences are."
One of the challenges the ski industry faces today is staying relevant with new generations of skiers. It's a very competitive market and not all ski areas have the foundation to embrace the type of innovation that is necessary to attract and retain younger generations. "I always say you have to approach finding a solution with both wise eyes and fresh eyes," said Mechele. "As a ski resort or a venue in any industry, you need people who understand the history of the way things have always been, but it's equally important to have fresh eyes on a problem who can see a new way of solving certain concerns. You need a balance of the two, not just one to be successful."
A Long-Lasting Impact

In 2019, Mechele was tasked with unifying multiple sales teams here at accesso, a task that she welcomed with open arms. "I work with my team; they don't work for me. You are only as good as your people. If you capitalize on what each person's strengths are and give them the education, they need to empower their talents, then a team can truly grow." When asked what the key was to leading such a large and diverse team to the level of success they've achieved, Mechele said her secret is hiring based on their passion and how their personality fits in with the team dynamic. "As a leader, I can add fuel to their passion, but I can't ignite it for them. They have to bring that if they want to be successful on this sales team."
Mechele's strong ethics and knack for effective leadership consistently wins high praise from her loyal team. "Mechele has been the best manager I've ever worked for and I have no doubt other members of our team would say the same thing," said Phil Schwartz, Sales Director. "She is not just a good coworker, but a good person and someone I would consider a friend and mentor in my life." Mechele is an advocate for accesso team members even if they are not on her specific team, as we learned from Erin Gannon, accesso Senior System Specialist. She shared with us that, "From the moment I met Mechele, she has never stopped teaching me about work and life. To this day, she continues to be a strong supporter and mentor of mine, and I am eternally thankful for all she has done for me over the years. She is one of my all-time favorite people on this planet and I feel super lucky to be able to consider her one of my closest friends."
This heartfelt praise was repeated by virtually everyone we asked in assembling this piece, even members of the leadership team. "Accesso's POS ticketing would not be the product it is today without Mechele, and I would not be the leader I am without her unwavering loyalty and support," said Mark Danemann, accesso Chief Information Officer. "Mechele is not afraid to stand up for the truth with sensitivity and grace, which is an attribute any leader should want from their team members.   Mechele is hands-down one of the best people I've had the good fortune to work with."
Leading by Example

Mechele has managed to not only blaze her own trail but also empower other women to achieve their leadership goals. Though the industry has finally begun to pivot in favor of more women in technology, Mechele solidified her leadership role before it was a trend. Her passion for people has allowed her to construct a superb sales team with ambitious goals. Mechele credits the foundation of her success to a mentor from early in her career: "At a previous employer, I used to report directly to our CFO. I learned an incredible amount from him that I still use to this day. He taught me about leadership, support, and most importantly that it is okay when things are tough because they won't always be tough. Situations will always get better." She shared with us that many principles she learned under his mentorship have stood the test of time and continue to influence how she currently builds and leads her team.

The same happiness and gratitude Mechele showed while reminiscing about her mentor was echoed by many of our female employees when talking to us about what Mechele has meant to their careers. "Having a female leader in a prominently male-dominated industry has been inspiring," said Lyndsay Jones, accesso Sales Engineer. "Mechele encouraged me to apply for a role with the sales team for almost a year. What I have learned and the connections I have made since the transition have been invaluable. She believed in me which helped me to believe in myself." This sentiment was repeated by Audrey Child, accesso Sales Administrator, who said that, "Mechele has helped nurture my career all throughout my adult life. She hired me when I moved to Tahoe at 21 years old, and 22 years later, I'm still working with her.  She cares about my career growth and personal development. Mechele has taught me to always demand respect for myself and others. She encourages me to drive for equality while making positive impacts within our organization and most importantly to never give up.  Mechele is a great boss, a great friend, and a great mentor."

Enjoying the View

When Mechele isn't leading our sales and marketing team, she loves spending time away from technology. "I like to do things that separate me from my phone and technology," she shared. "There is something so calming about standing on the top of a mountain and just enjoying the view below without any interruptions from your phone." As an avid skier and biking enthusiast, Mechele is happiest when enjoying everything nature has to offer with her husband Jim and her labradoodle Elle. She even joked, "I'm not sure who is more addicted – me to my dog or my dog to me, but we are meant for each other. My husband always tells me that if he could come back in a different life, he wants to come back as Elle."
In a position that requires a lot of traveling, it is no surprise that Mechele has fallen in love with seeing the world. Motivated by her quest to always seek out great food and even better music, Mechele's favorite place to travel is New Orleans. The doting new grandmother let us know that the food isn't the only thing that pulls her to the festive New Orleans atmosphere. There is always a great festival going on where you can catch amazing artists and the food never disappoints. But even more exciting, New Orleans is where my son and grandson live. No matter how busy work gets, any chance I get to sneak away to Louisiana to see my grandson makes it all worth it."
To learn more about life at accesso, click here.