People of accesso®: Kimberly Koester – The Importance of Working Cohesively & Maintaining a Strong Culture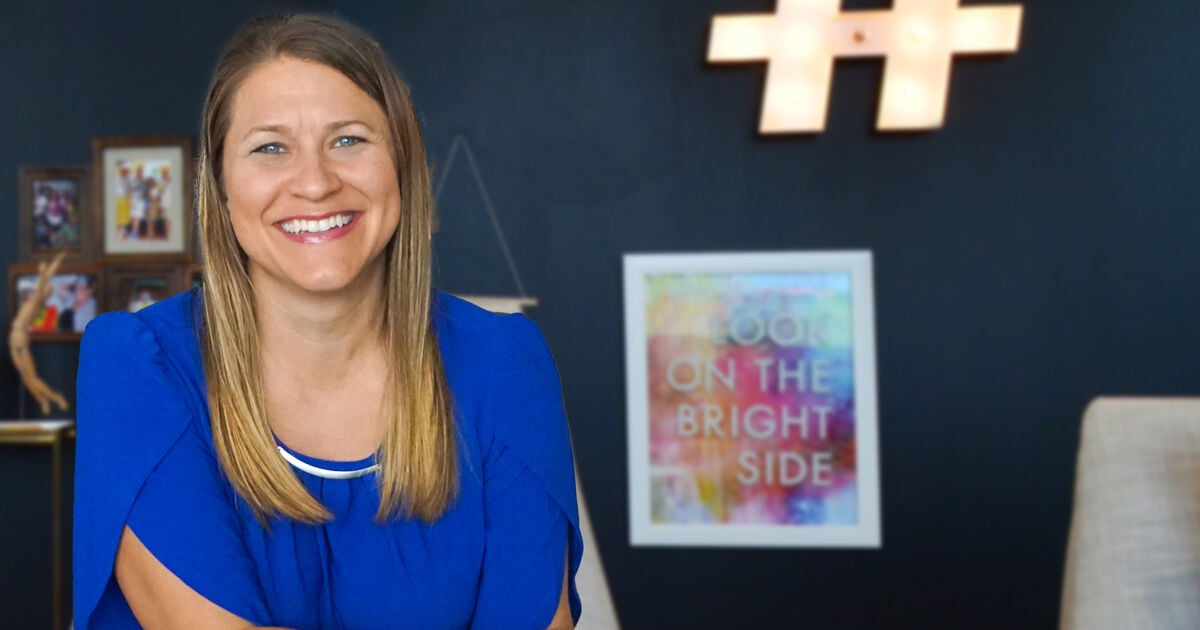 Since 2019, our "People of accesso" series has allowed us the opportunity to highlight the talented and devoted individuals who make up our incredible team. We started by following the journey of Robin Goodchild in the UK before talking with Valerie Wierenga about the importance of investing in others. We learned what it's like to grow your career at accesso from Justine Dong, explored Mechele Larmore's dedication to building a powerhouse sales team, and, most recently, heard from accesso LoQueue® legend Scott Kelley on the nonstop innovation he's seen in more than two decades of serving the industry.
In this feature, we sat down with accesso Vice President of Project Management & Documentation Kimberly Koester to discuss her values and how they have become a key to success – not only for herself, but also for her team. In her time with the company, Kimberly has experienced every operational facet of accesso, from client facing interactions to internal project management – climbing up the ladder and delivering unparalleled results in the process. Her secret? Finding the value in community and fostering a strong, inclusive culture where anything is possible.

Pandemic Problem-Solving Inspired By People
Kimberly's role at accesso has expanded and grown over the years, bringing her from the operational side of the team that works directly with clients, over to project management and software engineering, and, today, serving as vice president of project management & documentation, where she prides herself on removing the obstacles that block her team from achieving their goals.
While no two workdays look the same, Kimberly primarily focuses on mitigating risks for accesso's strategic software development projects and implementing new, innovative tools to increase efficiency for the project management team. One of her newest projects involved working with the Documentation team to launch a new learning portal. "We just released the new Accesso "Knowledge Base" which will serve as a central resource for all product documentation, training materials and webinars for each of our product lines," she shared, "It's a huge benefit for our clients as well as for our internal teams."
As we all know, last year brought unprecedented challenges for our industry as the COVID-19 pandemic forced many operators (and accesso client-partners) to temporarily shutter guest-facing operations. Yet, Kimberly's team, hand-in-hand with the company as a whole, collaborated to provide innovative COVID solutions for the problems facing accesso's clients, who were tasked with safely reopening while maintaining the superior experiences guests came to expect pre-pandemic.
"At the onset of the pandemic, our project team immediately partnered with product management to understand which initiatives needed to be prioritized to help our clients better serve their guests in the wake of new restrictions," said Kimberly. "We focused primarily on projects that allowed theme parks and attractions to continue to engage with their guests, and be ready to reopen safely and efficiently once they were allowed to do so."
Looking back on 2020, this level of collaboration brought success not only to accesso's clients, but also to its team, teeing accesso up to enter 2021 stronger than ever and with new opportunities on the horizon.
Giving Back, On & Off the Clock
Outside of her day-to-day duties in the office, Kimberly is passionate about giving back. Through accesso's paid VTO program, she's taken up countless opportunities to collect donation items for hurricane relief, volunteer with Harvest Time International and much more.
In her free time, she and her husband volunteer with an organization dedicated to strengthening marriages and family relationships. "It's such an important cause to us," emphasized Kimberly. "We love helping bring this benefit to the community for both individuals and families, allowing them to truly enrich their relationships going forward."
Prior to COVID, Kimberly and her husband enjoyed volunteering at the annual conference, helping bring people to the event and volunteering day-of. While their involvement amid the pandemic has taken a different form, with in-person events being cancelled or postponed, Kimberly and her husband are still able to remain active in the organization and help counsel couples navigating marital challenges.
Building Culture & Connectivity
In line with her drive to cultivate strong, open-minded and collaborative communities, Kimberly brings a unique passion to support, help and encourage others to her work at accesso. Kimberly strongly believes in pouring all she has into her team and working to see them succeed, both personally and professionally, which is why her work to unify accesso's various product verticals (and the teams behind them) was such a personally fulfilling and operationally successful project.
"When we reorganized to merge the ticketing divisions together, I really had to create a culture that still had those same positive attributes, but in very different circumstances as we were bringing together teams from across the globe," Kimberly shared. "We were no longer all co-located in a singular office, which, naturally, creates a different dynamic."
Of course, Kimberly overcame these challenges, and she believes the results were well worth the hard work and dedication, with her team banding together to merge different personalities and business areas into one cohesive unit. This work required Kimberly to think outside the box to find new ways for the team to connect virtually – all of which was done prior to the emergence of COVID-19, as colleagues were spread across various continents – teeing up her newly formed team to successfully weather the challenges they would face in 2020.
"We utilized online tools like Zoom and Teams to meet regularly, both to discuss ongoing project initiatives and to socialize, learn more about each other and celebrate our successes," said Kimberly. "When you don't have the benefit of running into someone in the hallway or in the office café, you have to be very intentional about finding ways for team members to connect and maintain the culture that makes accesso such a fantastic place to work."
From day one with the company to the present, Kimberly adamantly cites the strong community culture established by and for the people of accesso as her key motivation to be and do her best each and every day. "I work with such an amazing group of people," she enthused. "It's absolutely inspiring to see the amazing level of passion and dedication shared by every member of our organization. Of course, I certainly feel that with my team as we work so closely; but, regardless of who I'm working with on any given day, the talent and dedication is evident, across the board."
These all-team qualities are so compelling that they truly inspire Kimberly to have an unusual love for Monday mornings: "I actually look forward to Mondays because I enjoy coming in and just being around a group of really talented people. They challenge me to work harder. I'm always excited about what I will encounter because everyone puts forth 150% – it's refreshing."
To learn more about life at accesso and the opportunities available with our incredible team, click here.