People of accesso: Justine Dong – On Growing Up in the Tech Industry, International Presence, and the Love of Travel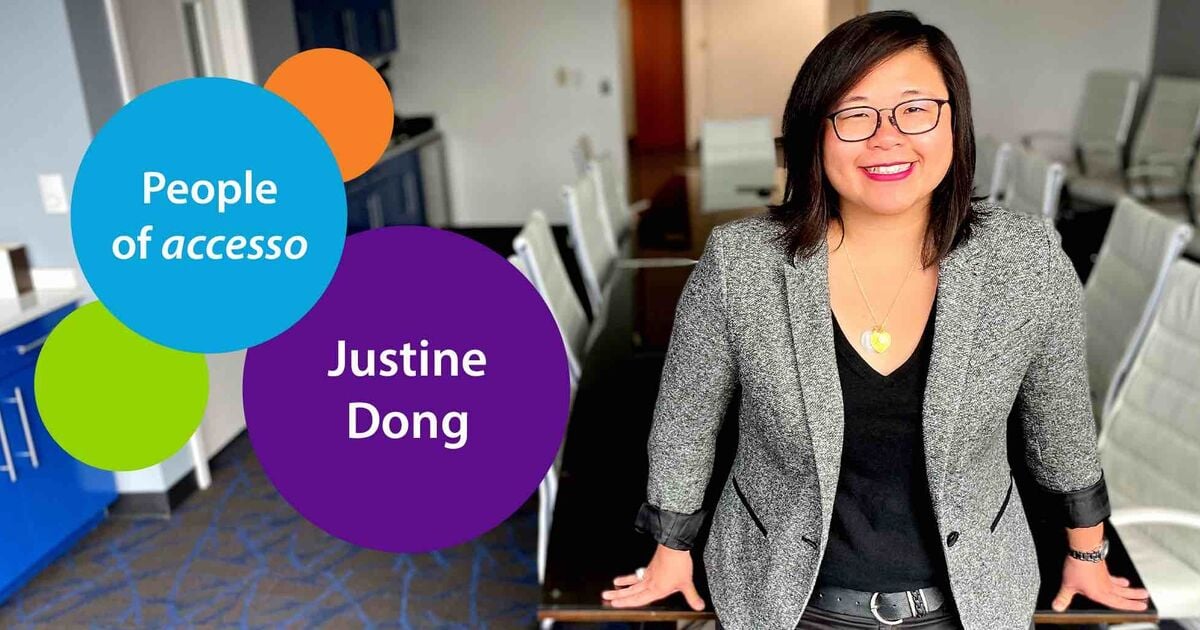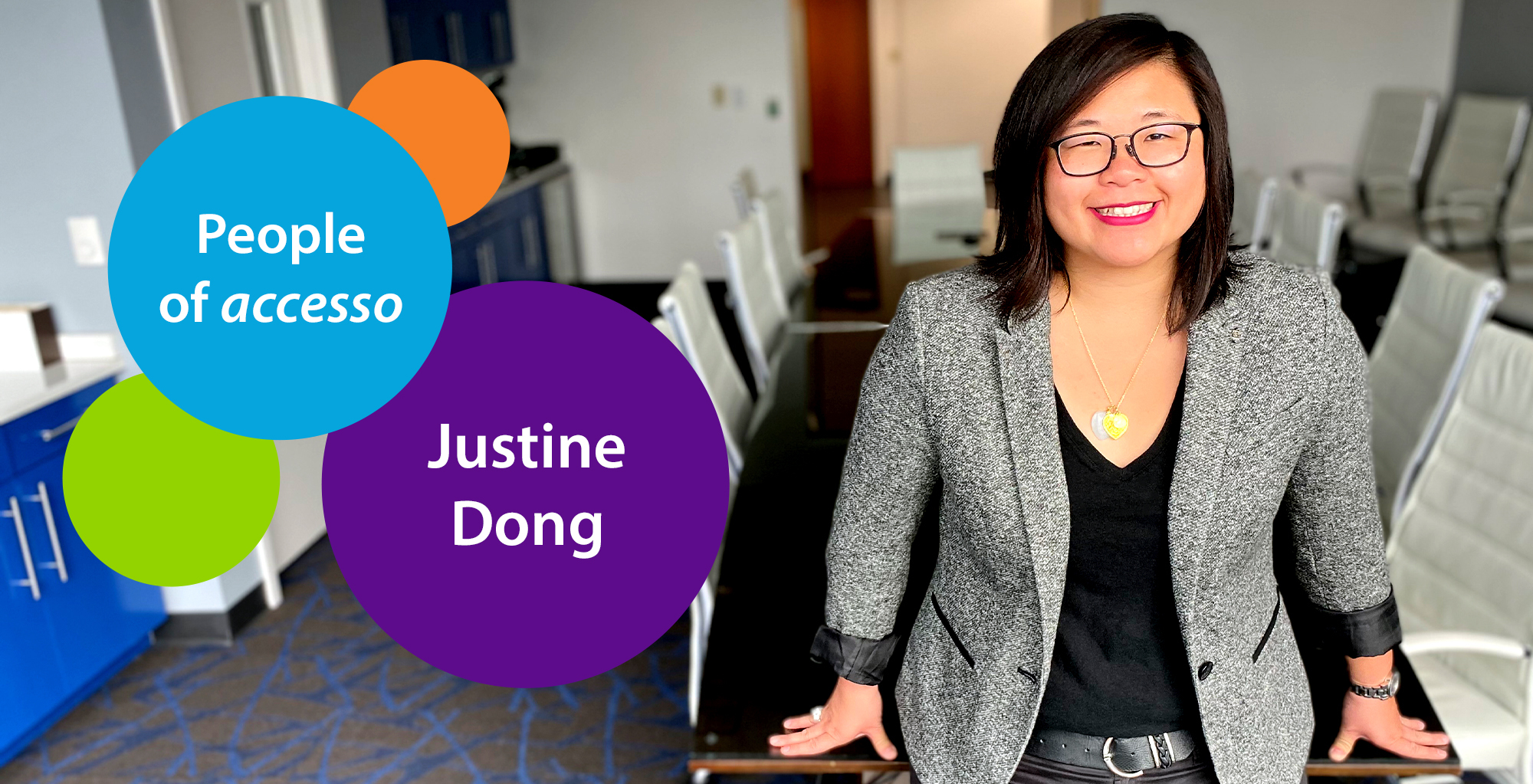 We launched our "People of accesso" blog series to highlight some of the phenomenal and devoted individuals who are integral parts of our accesso team. The series kicked-off took us through the journey of our Director of European Ticketing Operations Robin Goodchild and recently introduced you to our Product Owner of Ticketing Research and Development Valerie Wierenga.
One of the many benefits of employing a diverse team is that employees can often use what they've learned throughout previous jobs, life experiences and education to bring valuable and unique insights when solving problems and working to improve the business. accesso Global Implementation Director Justine Dong is a perfect example. Having spent the last 7 years with accesso, her passion, professionalism and appetite for adventure have made her an invaluable part of our team. Recently, we sat down with Justine to learn more about her time in the industry, what changes she's seen over the years, and the importance of experiencing other cultures.   
A Growing Passion for Technology
Justine joined the accesso team when there were fewer than 30 employees in the company. "I've grown up at Accesso," she said, "I started as a Client Services Associate in 2012 and have held 5 different positions since." From her beginnings as part of the accesso Operations team to managing the global rollout for one of our most valued international partners, Justine has been a huge part of accesso's globalization.
Today, she manages teams in the United States and the United Kingdom, and is also working on multiple Asia-Pacific rollout projects. Her team of implementation managers and specialists are tasked with visiting each new client location to determine requirements, speaking with key client stakeholders and helping each property transition to utilizing our accesso Passport solution. These requirements are often fully end-to-end, which includes onsite ticketing, eCommerce, kiosks and more.
Justine's educational background has always supported her interest in global business, which served her well when she became the dedicated North America Client Services Manager for Merlin Entertainments in 2014. In fact, she has earned an MBA in Finance and Operations & Technology Management. "I actually worked Finance before coming here," she said, "and I took the opportunity at Accesso to get my foot in the door at the field that I was truly passionate about. I had no idea I'd be able to use any of my degrees in this role when I first applied to this 'small technology company' in Lake Mary, Florida." Ever since then, Justine has been blazing the trail when it comes to new accesso technology implementations around the globe!
Cultivating an International Presence
When Justine first started, accesso's sole international partner was Six Flags Entertainment Corporation. "Our presence globally has drastically changed over the years. We have developed a truly expansive presence in North America. Now we can say that we've implemented Accesso solutions for over 100 global attractions over the last 5 years," she said. "It's been thrilling to watch our teams and our applications grow and become so globalized." Justine went on to say, "I think people see the passion of our team and the innovation of our products, and they want to be part of that. As a result, we've been able to grow our global presence incredibly both with exceptional new team members and exciting new partners."
Another notable stop on Justine's accesso journey was the opportunity to help our London office become fully trained. Our global offices are key to our ability to grow our client base globally, allowing us to respond to client needs quickly and efficiently regardless of time zone. Each support team undergoes extensive training to ensure both our staff and our clients can confidently rely on their expertise. Commenting on her experience, Justine said "It was a great part of my journey with Accesso. I helped team members in the London office who work on Accesso Passport get trained on our policies and procedures for tasks such as product setups and on-going client operations support. It was the first time I had actually worked internationally and was such a great experience."
Perks of Traveling the World
For Justine, traveling is a must. "It is eye-opening and remains exciting no matter how much I travel," she says. Whether for a business trip or an expertly-planned vacation, Justine's passport is stamped full of adventure. The travel bug bit her long before she came to accesso. During her time at Rollins College, Justine studied abroad in both Sydney, Australia and in France. Since then, she has visited Germany, Austria, Japan and the UK. She even had the opportunity to travel to Shanghai at a previous job. Justine reminisced about a pivotal trip to London for the go-live of The London Eye: "I remember leaving my hotel because obviously you can't sleep the night before your first huge project goes live! I walked down the empty streets and just stared at The London Eye. I was just in awe of the fact that we were handling the ticketing for such an iconic landmark."
Through her frequent travels, Justine has learned a great deal about how different cultures and countries experience theme parks. She stressed the importance of being open to learning from each new experience and client: "Everyone has their own way of doing things, and as much as you'd love to standardize processes, it can sometimes be challenging to accomplish." She elaborated by explaining that because of the different cultural expectations, some trends may actually be surprising! For example, one might be tempted to generalize that consumers from certain technologically-advanced Asian markets would prefer digital versions of everything like mobile tickets, but this is not always the case. "Over the years, I have watched many people in these locations actually print their mobile ticket bar codes," she said, "I've also seen people wait in line just to get a physical ticket because they like to collect them." Guest expectations and desires vary from place to place, which is part of why Justine's team takes the time to visit each new client location to learn and observe as part of the implementation process.
Where Fun and Future Merge
Outside of her love for traveling and all things technology, Justine also has a thriving love of music. She has spent the last 6 months learning how to play a musical instrument and is building up her vinyl collection after purchasing a record player. Justine was happy to tell us how she spends her days off: "I always try to find activities where I can bring my dog, whether that's brunching or vintage market shopping or even finding local dog-friendly breweries." Not one to shy away from friendly competition, Justine also enjoys games of skill such as darts, billiards, etc.
When asked what most excites her about coming back to work day after day, Justine's response was a familiar refrain heard from accesso team members worldwide: "The people, hands-down," she said. "I've met a lot of great people and developed true friendships. Our team is dedicated and passionate, and also have a great sense of humor. I love how much we laugh together!"
To learn more about life at accesso, click here.