Partner Content Spotlight - Protecht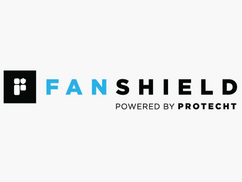 Protecht Inc. is proud to be accesso's official protection partner. Join accesso's growing list of respected clients such as the Washington State Fair, ShoWare Center, and Drum Corps International, among others, who benefit from Protecht's ticket protection widget, FanShield. More information is below or simply watch the video to learn how you can join the Protecht family and lend peace of mind to consumers, convert on-the fence buyers, increase overall online conversions and more.
Protecht is a leading embedded insurance provider, driving the provision of digital consumer protection at the point of sale. We couple insurance and technology in revolutionary ways to disrupt the status quo of the experience economy. Our proprietary, award-winning technology, which greatly exceeds compliance and safety standards, has the potential to power insurance protection through any online transaction.
Translation - we empower clients and their customers with the ability to protect purchases of any product or experience should covered, unforeseen circumstances arise. Protecht's suite of product offerings protects the purchases of highly coveted consumer passions, from live ticketed experiences and endurance sport registrations to e-commerce shopping gems and travel package upgrades.
We develop insurance solutions to alleviate our clients' challenges and serve our clients' customers' ever-growing demands. The end consumer is at center of everything that Protecht does.
This video will showcase how integrating FanShield, Protecht's affordable one-click ticket protection widget, as an optional add-on in your checkout flow upgrades the customer experience, which translates into brand loyalty for you. You will experience the seamless customer journey from the point of protection purchase through the claims process.
You will learn how FanShield:
converts on-the-fence buyers
increases online conversions
lends confidence to complete advance purchases
decreases chargebacks/refund exposure
offers increased control of claimed inventory
You will hear from industry peers who have deeply benefited from Protecht's FanShield.
We are proud to serve and benefit a high-profile roster of reputable global affiliate partners, ranging from ticketing platforms and sporting associations to race directors and e-commerce merchants. We offer a best-in-class consumer liaison team who provide 11-star service and an Excellent 4.5 Trustpilot rating.
Protecht's insurtechnology integration is secure, scalable, flexible and seamless. A trailblazer in affording consumers the option to buy microinsurance in checkout with one click, Protecht's widget design and integration create significant opportunity for clients' financial gain. We offer affiliates control over: inventory, real-time data reporting, fraud prevention tools and fan engagement.
It's paramount to understand consumers' passions and imperative to meet them where they live and purchase online. We are here to help our clients impact how future generations view, value and purchase protection for merchandise, experiences and services that are important to them. We will protect your bottom line. We #ProtechtWhatMatters