Partner Content Spotlight - Dataworks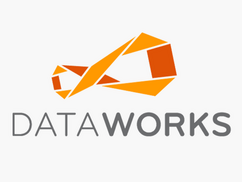 Overview

Founded in 1986, DataWorks has grown from a single property inventory management software provider to a full-scale enterprise system used at some of the largest amusement parks and hospitality companies on the globe. The DataWorks procurement and inventory management system gives clients a complete picture of their business, from planning to purchase orders to payments. With interfaces to over 50 Point-of-Sale, Accounts Payable, e-Commerce, B2B and EDI systems, DataWorks makes it easy to manage, track and report on sales and inventory, from your desk or on-the-go.
The DataWorks - accesso Siriusware Connection
Over 15 years ago, DataWorks and Siriusware teamed up to develop an extremely stable and robust interface to replace Gateway and Micros at Ripley's Entertainment properties around the country. The DataWorks and accesso Siriusware systems work together seamlessly to empower Retail operations with the tools to manage complex procurement and replenishment needs. With DataWorks dedicated retail system interfaced to the accesso Siriusware POS system, accesso clients can benefit from DataWorks' capabilities used in Zoos, Aquariums, Museums and Amusement Parks. Our system's features such as warehouse management, AI-enabled replenishment, advanced budgeting analytics, and mobile workflow, will improve your decision-making, reporting, and bottom line performance.
The customers we share with accesso Siriusware have been extremely satisfied with our systems. In fact, we receive the fewest Support calls from DataWorks-accesso clients, and have some of the longest standing relationships with those same clients. Together, we've shared in the success of our mutual customers, especially that of Ripley's Entertainment. To quote the Director of Retail Operations for Ripley's Entertainment, "The number one thing about DataWorks: incredible Customer Support. The best of all our Vendors. The Second thing: The reports. Unbelievable how many options and capabilities you have."
DataWorks System Flexibility
The DataWorks system is designed to flex both for you and with you, whether you're a single facility or a multisite enterprise. Clients have the option to choose among separate, targeted modules for solutions that reflect their particular business scenario. It is not uncommon for clients to mix and match modules over time to extend or change capabilities. Our enterprise solution allows management and others to view inventory information from single locations, kiosks, stores and warehouses, or to view all corporate retail inventory data as a whole. DataWorks can easily interface to multiple POS systems, multiple currencies and multiple languages at each location.
Hosted Cloud Solution
Need to focus on your business and leave software management and hardware infrastructure to someone else? We provide a hosted service that allows your users access to DataWorks from any high-speed internet connection. No software updates or new releases to think about and plan for--we keep everything current in our secure cloud environment. The ability to install DataWorks on your local server remains an option as well, but most Clients are taking advantage of the lower total cost of ownership and reduced capital expenses with our hosted system. Users have real-time, secure access to their data with unique login credentials.