Partner Content Spotlight - Accertify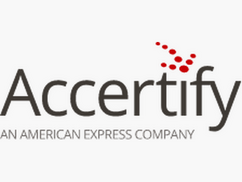 Accertify, Inc., a wholly-owned subsidiary of American Express, is a leading provider of fraud prevention, digital identity, device intelligence, chargeback management, and payment gateway solutions to customers spanning diverse industries worldwide, including the world's largest theme parks. Accertify's suite of products and services help companies grow their business by driving down the total cost of fraud, simplifying business processes, and ultimately increasing revenue. 
Join Michael Wiggins Director, Global Payments and Stuart Mann; Director, Fraud & Digital Identity Product Management at Accertify, as they speak to how our decade+ partnership helps protect accesso guests and partners from fraud while ensuring an optimal customer experience.  We'll share how the partnership formed and how its evolved, why fighting fraud takes constant vigilance, some of the strategies and techniques to protect accesso's customers, and a few fun fraud facts.