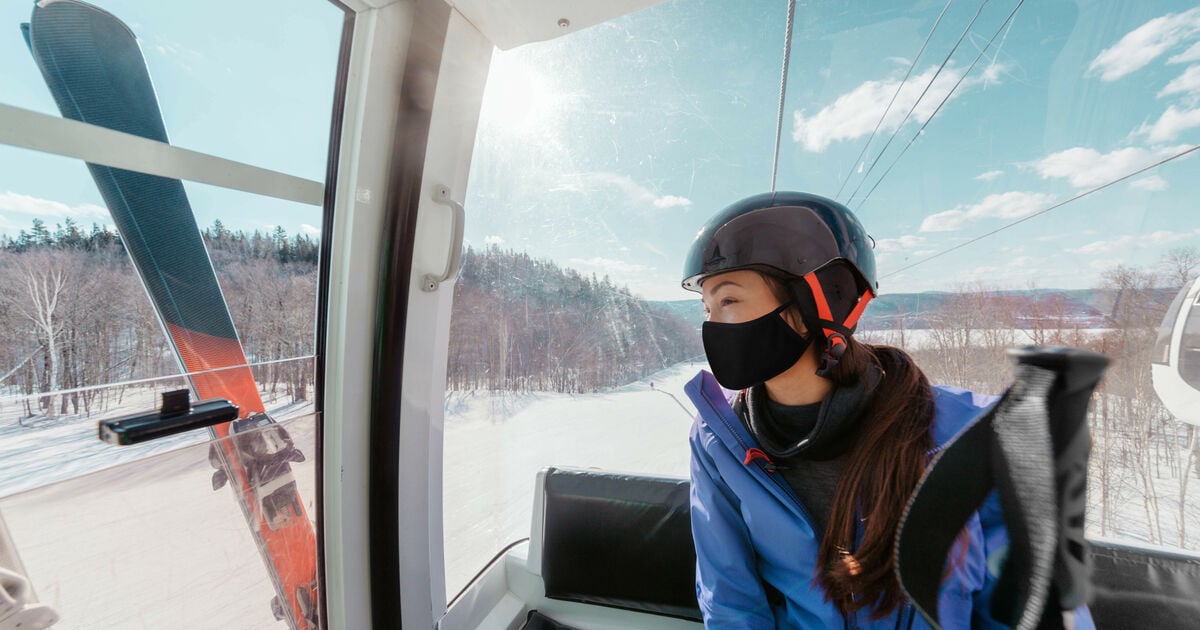 We are liv­ing in unprece­dent­ed times. More like­ly than not, your busi­ness has been impacted by the unique events of the world­wide COVID-19 pan­dem­ic. How­ev­er, even in times of eco­nom­ic dis­rup­tion, con­tin­u­ing edu­ca­tion remains crit­i­cal­ly impor­tant. In an effort to con­tin­ue sup­port­ing our client part­ners dur­ing this dif­fi­cult time, we will con­tin­ue shar­ing insights and guid­ance to help you strength­en your busi­ness and serve your val­ued cus­tomers when the time comes to wel­come them back to your venue. Learn more about our post-COVID solu­tions here.
On its surface, ski season participation growth is nothing but promising. Per the National Ski Areas Association (NSAA), a record-breaking 10.3 million participants in the U.S. alone hit the slopes for the 2018-19 season. And, even with a premature end to the 2019-20 season due to COVID-19, U.S. participation still topped numbers from two seasons prior.

However, digging a little deeper into these numbers uncovers some concerning data points and behavioral trends that point to a clear need for operational pivots within the industry. [NSAA Journal, Summer 2020]. Generation Z skier participation numbers have plateaued over the past six seasons despite the millions of Americans who fall into this group. By generation, Z currently makes up the largest share of U.S. skier visits, but the group is still a full 10 percentage points behind the share millennials contributed to skier visits 15 years ago, when they were around the age Generation Z is now. 96.6% of Gen Z has yet to ski or snowboard. History tells us that the younger we reach them, the more likely they are to continue returning to ski areas in the future. Now is a monumental make-or-break moment for the industry.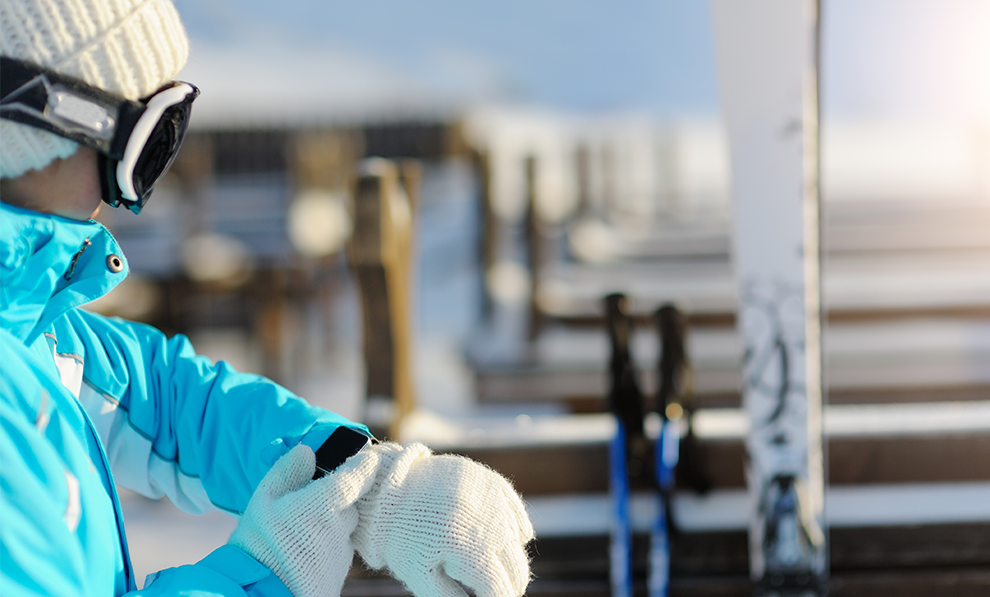 The Market Share & Spending Power of Gen Z

According to BusinessInsider.com, Generation Z makes up the largest share of the global and U.S. population, and college-aged adults in this category alone control up to $143 billion in U.S. spending power. Reaching new generations at a young age is important for any industry, but especially important for ski. Per NSAA, childhood and teen years serve as the primary "window of entry" for skiers and riders. 70% of today's skiers and snowboarders started when they were 16 or younger.

The power of influence: Gen Z's spending power is vastly outpaced by its $600 billion in indirect spending influence … as individuals in this group, ages 7-22, grow into active teens and young adults, their sphere of influence will expand. But, today, even the youngest of Gen-Z members have a great deal of influence on how a household spends its money, especially for expenditures in food, apparel and entertainment.
Research shows that parents are willing to invest a significant amount of money to keep kids engaged and having fun; this is good news for the ski industry, as parents also rate skiing or snowboarding as one of the least stressful (a.k.a., most fun!) sports for their kids. [NSAA Journal, Summer 2020]

Skiing and snowboarding are hallmark family sports, defining winter-time getaways for generations. The household influencer of today is the spending decision-maker of tomorrow, so it's important that operators begin catering to the Gen Z cohort now – while continuing to balance the priorities of older generations – and keeping pace with evolving needs and expectations.
To underline the importance of acting now, NSAA pointed out that older Gen Z is beginning to approach the life stage when millennial visitation began to decline, due to new careers, home ownership, young family responsibilities, etc. Basically, the clock has been ticking.

There's yet another new generation on the horizon, and it's crucial that ski operators shift to embrace a new cohort of potential slope enthusiasts. But, before we dive into how ski area operators can tap into Gen Z's unique needs while regaining traction in the wake of a global pandemic, let's look to some lessons recent history may have in store for the industry when it comes to generational engagement.

Understanding & Engaging with Gen Z
Redefining "capturing" the audience … what interests them/matters to them? Bottom line: Gen Z seeks flexibility, variety, and authentic, meaningful experiences when it comes to travel and recreation. In line with what we've learned about millennial expectations, Generation Z also places great priority on an excellent online shopping experience. Personalization continues to remain the name of the game, with 58% of Gen Z willing to pay more for products or services that are targeted to their individual personalities. Gen Z wants to travel as often as millennials, but for more extended trips (averaging 8 days). Gen Z cohort members have higher budgets for most items – flights, food, transport, shopping and entertainment – but don't tend to splurge on lodging. Gen Z puts great weight in the opinion of peers, looking to social media and customer reviews to guide the decision-making process. Gen Z is interested in authentic, local experiences and learning about other cultures, special events and party-oriented trips.
Their No. 1 travel activity is dining out. However, despite higher leisure/entertainment budgets, members of Gen Z are value-conscious and actively seek out deals, incentives and special offers. Mobile devices are at the epicenter of Gen Z's day-to-day operations, with more than half reporting using their smartphones for at least five hours per day, and with 72% having purchased a product online in the last month alone. What are potential barriers for Gen Z participation? Gen Z is more likely to be first-timers or beginners and more likely to be taking a lesson. They are more likely to be renting equipment. Ski area offerings are a near-perfect match for what Generation Z is typically seeking in a destination experience, but, as we saw when targeting the millennial generation, demonstrating (and delivering on!) the value of the experience will require a heightened focus on operations far beyond the slopes. According to the 2017 NSAA report: "… lack of equipment ownership can be a significant barrier to greater participation. Increased levels of seasonal rentals have often been cited as a desired service, but the industry has been slow to respond. Similarly, innovation in equipment and instruction technique could also stimulate demand. More flexible lift ticket products are also often expressed as desirable among younger guests. Many who haven't tried Snowsports also have the perception that the learning process will be painful and protracted, making a sport with an already highly perceived hassle factor all the more unattractive." Operators have the opportunity to deliver the flexibility and variety Gen Z craves, with one-of-a-kind experiences and unique offerings that speak to the desire for authentic, local experiences. However, the only way operators can effectively engage the next generation to "paint the picture" of what the end-to-end resort experience has to offer – and continue building crucial loyalty with guests once they're engaged – is to invest in technology that has, in many cases, been ignored by the ski industry.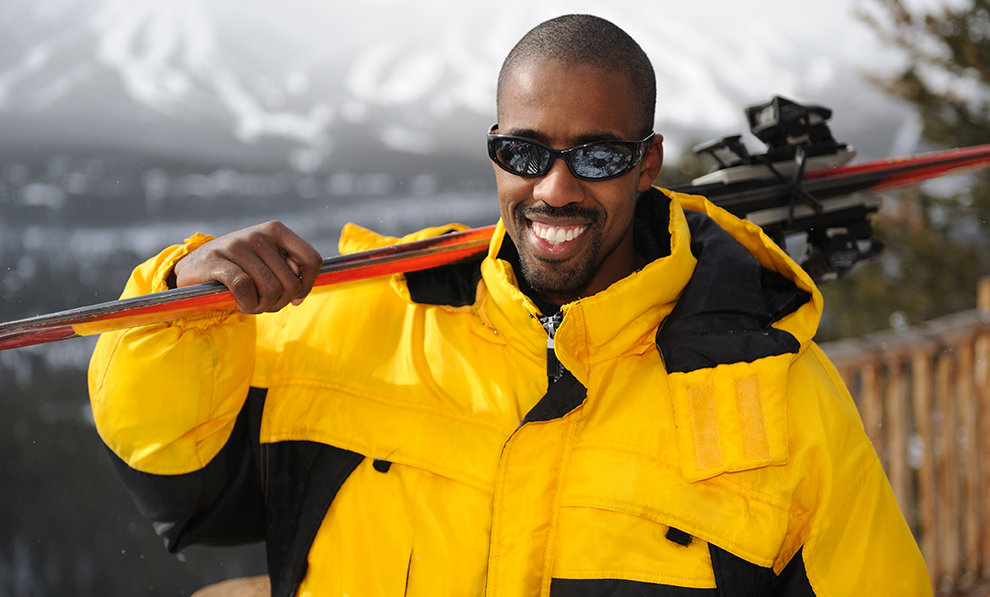 Catering to Gen Z: Where, When & How They Want
Remember that the "new normal" presented by COVID-19 isn't temporary … much of it is here to stay. Consumers, regardless of generation, are re-entering a world that, in many ways, has been re-designed to fit a very high-tech lifestyle. Of course, there's an effective solution to meet any demand or need an operator might have. But, at accesso, we know that integrating a complementary suite of technologies can be an investment. So, having explored the behaviors and expressed desires of Gen Z, and knowing the picture-perfect offerings available at ski area resorts, let's look at a few of the tools that have the power to bring all the pieces together.
eCommerce
You've likely heard it before, but we'll say it again: There is no greater or more impactful move your team can make today than investing in an easy-to-use, effective and secure eCommerce presence. At the very least, an online storefront provides your ski area or resort with an "always open" channel for revenue generation. When COVID-19 took hold, countless operators across all markets were stuck in a lose-lose scenario – they were forced to shutter their physical doors but had yet to open up digital ones. Even those able to establish eCommerce operations shortly after physical closures were faced with the stress and hassle of doing so amid a pandemic.
Beyond the essential nature of an online storefront, the right technology can be customized to seamlessly bring a variety of offerings under one roof. This breaks down barriers to access for rentals, lift tickets, season passes and more for all guests, whether they're on or off site. And, especially as we continue to navigate the age of physical distancing, eCommerce can be a crucial tool in ensuring the safety of your guests. eCommerce can eliminate the need to exchange any physical cash on-site and do away with long, physical queues across all areas of a resort property. Gen Z cited equipment rentals as one of the potential barriers to ski area visitation … chances are, they aren't waiting until they arrive at a resort to see if rentals and lessons are available!
"Adweek's study mentions that 72% of Gen Z want a website to already know what they're looking for and 66% assume and expect that websites communicate with each other. This implies that Gen Z are willing to trust brands with their information as long as it delivers what they want. This trust is self-serving, as Gen Z also treats consumption as individual expression and access. The rise of influencers is related to this trend: the new generation knows what they want, and they expect the Internet (and brands) to know, too." The best part? This is quite possibly the easiest solution to quickly implement at a ski area or resort. With eCommerce sales skyrocketing by nearly 40% in the third quarter of 2020 alone, don't miss the opportunity to accelerate revenue generation while matching the expectations of modern, tech-savvy guests.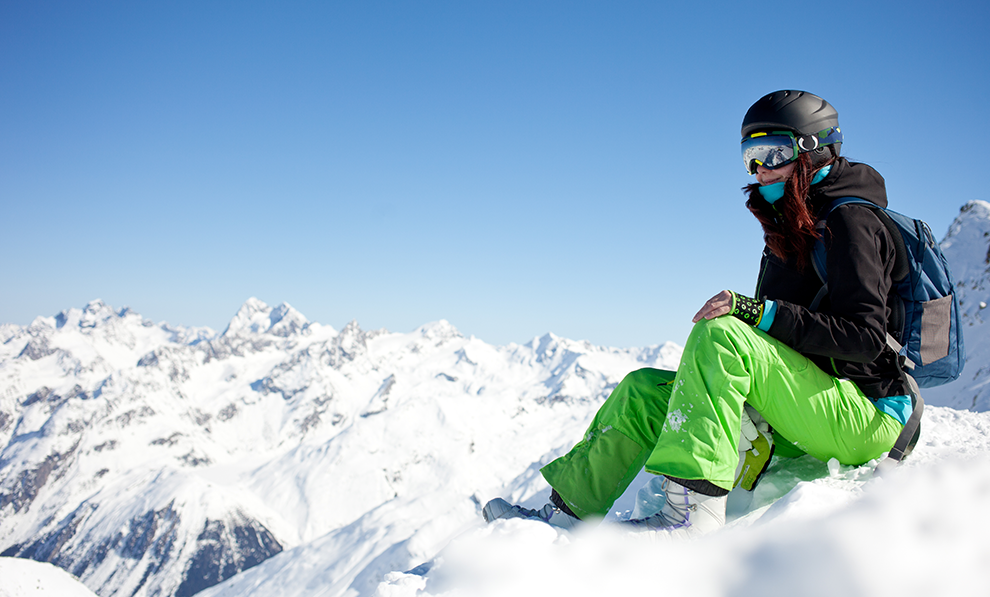 Mobile F&B Service and Heightened Communication


Mobile F&B swept the industry as one of the most popular contactless technologies adopted amid COVID-19, for obvious reasons. But, while ordering food virtually may have started as a pandemic necessity, it has now become an expected offering for countless consumers having adjusted to mobile ordering as their preferred dining method in 2020. With guest experience management technology – the backbone of effective mobile F&B ordering – the potential for win-win solutions extends far beyond dining operations.
Beyond catering to this facet of the "new normal," integrating mobile F&B at your ski area or resort can have a great impact on driving incremental revenue and enhancing a guest's personalized experience. With the right technology, you can personalize up-sell and cross-sell options, fabricating new chances to drive incremental revenue while delivering the customized opportunities consumers want. Research also shows that guests may order up to 20% more when given the option of mobile ordering. So, with Gen Z boasting a higher-than-average budget while also seeking out value-add incentives, this technology is a natural fit. And, with research showing that 92% of consumers enjoy mobile ordering, this technology presents yet another opportunity to offer the ideal dining experience for tech-savvy guests (including Gen Z, whose No. 1 favorite travel activity is dining out).

For example, Alterra Mountain Company – a family of 15, iconic year-round destinations and longstanding accesso partner – leverages our guest experience management solution, The Experience EngineTM (TE2), to power its IKON Pass app, available to all of its guests through their mobile device or separate, standalone web portal. The IKON Pass app serves as a one-stop shop for anything a guest could need to map out their day on the slopes and make the most of their mountain getaway, from real-time wayfinding to group communication, and nearly every facet of seasonal pass management.
Virtual queuing
Well-known for its use in theme parks and attractions, virtual queuing has quickly spread to other leisure and entertainment industries, allowing guests to step out of lines and safely maintain physical distancing, while freeing up more time for them to enjoy all that a ski area or resort has to offer. Especially on the heels of 2020, the modern consumer not only appreciates this level of convenience – they expect it. Integrating technology like virtual queuing can be key to ensuring shifts in operations effectively align with modern guest expectations.
True virtual queuing offers an added level of convenience and protection against overcrowding. Differing from traditional time-slot reservation systems, true virtual queuing accounts for unexpected operational variables which may cause lines to move more quickly, pause or stop entirely. It automatically adjusts to these variables in real time and provides guests an accurate countdown to their turn, allowing them more freedom to enjoy the resort, rather than waiting at the entrance of a potentially backed-up queue.

Nearly 97% of Generation Z – a group with unprecedented spending power and influence – has yet to ski. While the industry at large has been hesistant to adopt new technologies that can enhance the full on-site experience (far beyond the slopes), there are steps that can be taken today to get a head start on building the next generation of loyal guests at your ski area or resort.
At accesso, we believe that technology can redefine the guest experience. If you're ready to see how our suite of solutions can help your resort operate safely and successfully in the COVID era, contact us. We'd love to help!
Look­ing for more resources for ski?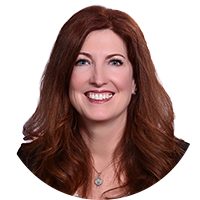 Mechele Larmore - Senior Vice President, Sales & Marketing
Mechele has almost 20 years of experience in the technology industry. As the SVP, of Sales and Marketing for accesso, Mechele's team consists of marketing, sales directors, sales engineers, Salesforce administration, and our contract manager. She began her career in the ski industry, she planned to move to Lake Tahoe for one ski season and has never left! When she's not strategizing our sales initiatives, Mechele is happiest when enjoying everything nature has to offer with her husband Jim and her labradoodle Elle.