More with Less: Transformative Tech to Empower Small Staff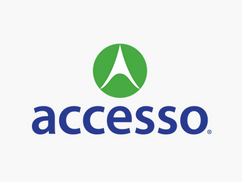 Last week, our team attended the highly anticipated Midwest Ski Areas Association (MSAA) 2022 Summer Meeting & Trade Show. Our own Sales Director Phil Schwartz and VP, Client Success Tim Larsen hosted "More with Less: Transformative Tech to Empower Small Staff" – a session exploring intuitive, digital essentials designed to help ski areas minimize staff overwhelm. If you missed the session, check out these top takeaways!

Skiers' expectations for what makes a "great experience" are higher than ever:
With nearly 75% of all global transactions made on mobile in 2021, guests want to access and purchase all your resort has to offer from their smartphones.
More than 90% of skiers want enhanced, personalized experiences.
Virtually 100% of skiers are seeking streamlined, self-service opportunities across at least some part of their journey.
But, according to NSAA, 81% of ski operators were understaffed for the 2021-22 season. Fortunately, with the right technology, operators can overcome current staffing hurdles while delivering the personalized, convenient experiences their skiers crave – generating revenue and building loyalty in the process.

Here are four ways your venue can deliver on modern expectations with slimmer staff:   
1. Kickstart a great experience online. 
The right eCommerce ticketing solution should make all of your ski area's offerings – from lift tickets to season passes, equipment rentals, lessons and more – available to guests from their mobile device. Your mobile-first storefront should also provide intuitive up-sell and cross-sell recommendations, empowering them to easily assemble their ideal day on the hill.   
Plus, the right solution can help you collect key pieces of guest data ahead of their visit and give them profile access so they can modify themselves, alleviating burden on staff!   
2. Streamline guest arrivals. 
One of the simplest ways to make the guest arrival process hassle-free for staff is to leverage a kiosk or terminal, where guests can purchase or pick up tickets. These portals operate as staff-less ticket windows; while guests utilize the kiosk to easily purchase or redeem their tickets, team members are free to focus on other elements of a guest's arrival, like helping them pick out the right equipment rental or lesson package for their skill level. This can also help to lessen long lines at the entry to your resort, creating a better first impression for your skiers. 

3. Free Guests from Unnecessary Lines   
No guest likes standing in line, and overcrowding is a growing concern across the industry. The right technology can help you eliminate long waits, freeing guests to spend more time doing what they came to do: hitting the slopes and enjoying everything your ski area has to offer!   
Implementing mobile F&B at your resort is an easy way to deliver on guest expectations for convenient self-service, driving revenue and ensuring a smoother day-to-day for staff in the process.   
With accesso's Mobile F&B solution, whatever guests crave is just a few taps away! They can explore your menu, customize selections, claim special offers, and retrieve their orders – all from their own smartphone, and with no direct support from staff. 

4. Maximize On-Site Connection & Engagement 
When it comes to meeting modern guest expectations, mobile apps are arguably the strongest offering currently on market. The right mobile app solution will:   
Power online, on-site transactions for each guest across an entire ski area 
Drive meaningful correspondence with guests across their journey 
Give guests access to powerful wayfinding functionality   
Plus, a mobile app significantly reduces strain on staff, empowering your venue to "do more with less."   
Staffing is a challenge, but one that can be overcome with the right mix of planning and supportive technology. If you're looking to minimize staff overwhelm and accomplish a higher level of service with less, reach out to our team of experts to learn more about our self-serve solutions today!