Meet the Team Monday: Alex Oretsky, accesso® Talent Attraction Associate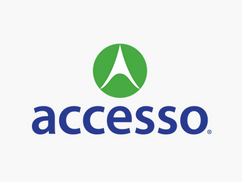 Over the last several weeks, we've navigated the first edition of our "Meet the Team" series, shining a spotlight on accesso Recruiting – the incredible team behind accesso's global recruiting efforts. Today, we're closing out our series kick-off with accesso Talent Attraction Associate Alex Oretsky! Read on to hear more from Alex on the challenges and opportunities she's seen working for accesso, what it's like recruiting in the pandemic age and the various ways she strikes a healthy work-life balance.
Thank you to the accesso Recruiting team for helping us launch this series! We'll be introducing new teams in the coming months, so stay tuned.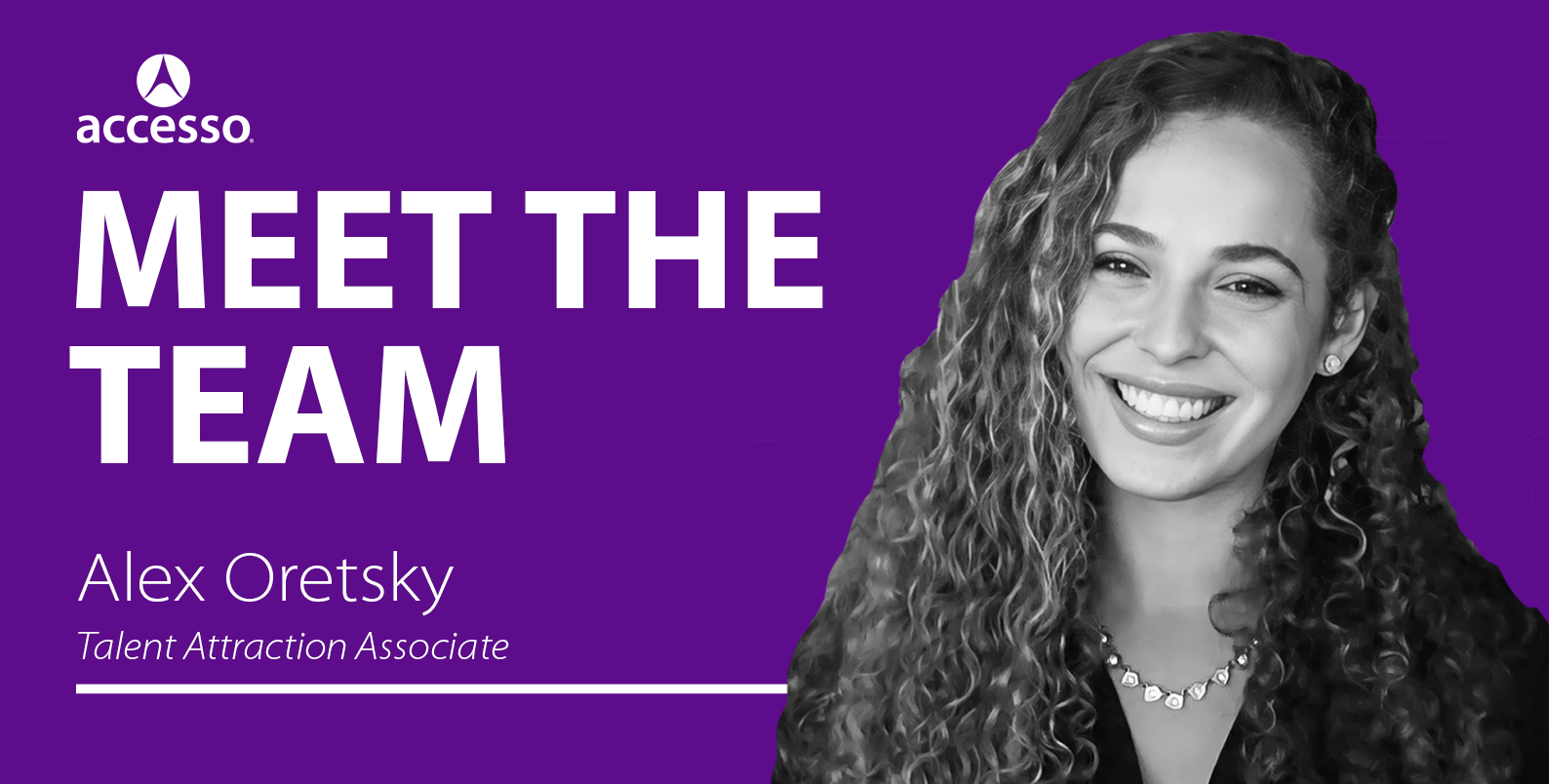 Alex Oretsky, accesso Talent Attraction Associate
Time with accesso: 2 years

What do you love the most about working at accesso? 
I might be biased, but I feel like I have the coolest job ever. I have the privilege of representing our people to the outside world, and when we have a group as amazing as ours - it makes my job easy! I love having the honor to showcase what a fun, collaborative and passionate culture we have here, and to help find other like-minded individuals to advance that culture.
How does accesso differ from other companies you've worked for? 
accesso is driven by innovation, and that creates a lot of exciting opportunities for curious minds. I can come up with an out-of-the-box idea and have the full backing of my team and leadership to go explore and test it out. Doors can always be opened here, and that makes for an exciting (and supportive) environment.
What is your greatest accomplishment at accesso?
This past year has been an incredibly challenging year in terms of recruiting. As many companies recover from the pandemic and return to full force on hiring, the market has become incredibly competitive. During this time, our team has shown great persistence and tenacity in finding the talent we need to grow and succeed. Times might be tough, but we are a wiser and stronger team because of it!
Do you have a favorite show, book or podcast? Why is it your favorite?
Admittedly, I don't watch much TV and I don't love movies, so most pop culture references go straight over my head. I do enjoy watching YouTube though, and I'm a big fan of the Epicurious account. I love to cook, and that channel has so many fun and informative videos on my favorite subject matter...food!
What do you do for fun, outside of work? 
I love to unwind in the kitchen and experiment with all the hidden treasures I find at my local Trader Joe's. (Does shopping at TJ's count as a hobby too?) I've recently taken a liking to powerlifting and am enjoying the thrill of becoming a stronger version of myself. You can also often find me gardening, playing tennis, hiking outdoors, or taking the occasional dance class!
Can you share a hidden talent of yours? 
I used to be a dancer, and though it's been years since I've practiced seriously, it will forever hold a piece of my heart. I also used to do gymnastics and can still show off a few tricks from time to time...even if my back hurts the next day!
If you'd like to learn more about joining our team and what makes accesso a great place to work, head over to our Careers page to check out current opportunities!