How to Sell More Tickets Using the Principle of Scarcity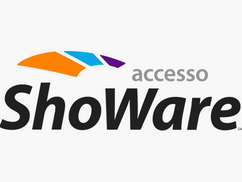 Scarcity is a powerful driver in purchasing behavior. Consumers tend to place additional value on items they believe are in limited supply or difficult to acquire, making them more inclined to purchase. If you're not leveraging the principle of scarcity to sell tickets and promote events at your venue, you are missing out on a great opportunity! (See what we did there?). Read on to discover new ideas for using scarcity in your marketing promotions so you can sell more tickets, increase revenue and reach new audiences.
What makes scarcity so effective?
Our desire to have what we cannot is deeply ingrained in our psychological make-up. It's why the concept of FOMO (Fear of Missing Out) is so pervasive. Marketing campaigns can leverage this phenomenon by conveying a limited time to act or limited quantity available, but it's important to be realistic and authentic with your communications. When consumers detect that scarcity is being artificially created, it may quickly turn them off. Therefore, the key to using scarcity effectively is understanding your audience and what they value.
Provide early access to purchase
The classic pre-sale model: this is one of the easiest and most authentic ways to create a sense of urgency and a feeling of exclusivity in your target audience. Your ticketing inventory is limited, after all, so once it's gone, it's gone! Pre-sales can also help you develop partnerships that let you reach new patrons without spending a dime. Here are some ideas to get you started:
Make it a program perk: Use the allure of first access to encourage patrons to become season subscribers or members of your institution.
Run a pre-sale to past buyers: Nothing breeds excitement like a pre-sale, even if your show isn't a proven crowd-pleaser. Whether your show is the next Hamilton or a super-niche piece, the power to create the perception that tickets will move fast is in your hands. Your patrons will appreciate their inclusion in this special offer and be encouraged to act now.
Develop corporate sponsorships: There are many different ways you can work with local partners to develop effective sponsorship packages that result in up-front revenue for your venue and the ability to reach new audiences. Many of our theatre clients have been very successful with this. For example, one client is working with a local office of a large conglomerate to provide employees access to floor tickets 48 hours earlier than the general public, by entering the company's specified password during that window.
Offer credit card pre-sales: Like corporate sponsorships, credit card presales let you utilize another company's marketing database to promote your events, simply by providing access to inventory before the public on-sale (and sometimes throughout the on-sale).
Partner with local groups: This is a great way to enhance your brand reputation in the community and drive revenue for your organization. Block off certain sections for groups, set up a password, and have the seats automatically release after a period of time. We've seen this used successfully by our Major League Rugby clients who partner with local high school rugby clubs and with our theatre ticketing software clients who partner with high school and alumni groups.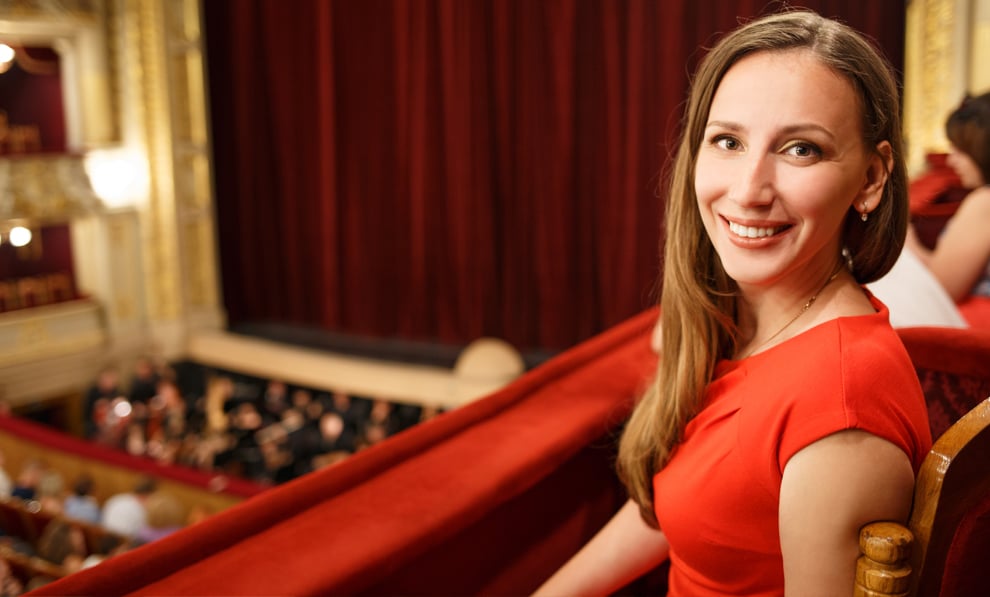 Create premium seating
If you're using one of the methods outlined above to convey a limited-time offer, don't miss the opportunity to generate more revenue by creating a higher-value offer using your best assets: your seats! As you know, not all seats in your house are created equal. The traditional method of pricing different sections of seats (like orchestra, mezzanine and balcony) is effective, but it ignores all of the intricacies that encompass true demand. Watch our webinar on the art and science of creating seat maps for more.
Have a comedy show coming up? Section off the first 15 rows, price them accordingly, and set up a password-protected presale to an audience of your choosing. You can also create unique contests around your most exciting seats such as this example from a hockey team: They set up an "Official Fan of the Game" promotion where fans could enter a contest and receive a unique code, but only the winning code allowed the fan access to the coveted prime seats complete with signage, silly props and special recognition at the game. Great idea -- great marketing!
How does this work in your ticketing system? Location-based qualifiers allow you to carve out specific inventory for your VIPs. Identify your most valuable seats and control what qualifications a purchaser must meet in order to buy them, whether it's a member credential, a password or a one-time access code.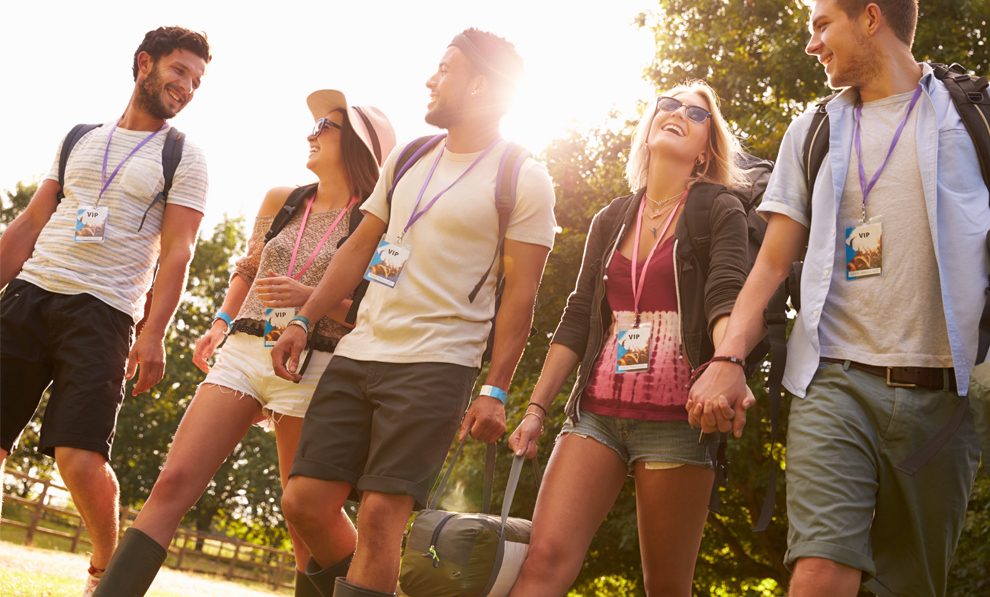 Offer VIP experiences
We are in the midst of an Experience Economy, a term first coined by the Harvard Business Journal in 1998 to refer to a shift in consumer spending from material goods to experiences. Decades later, research still supports this idea that consumers are interested in experiences and willing to pay for them: a study by the Harris Group found that 72% of Millennials would rather purchase experiences than material items, and in recent years, consumer spending on experiences has grown 1.5 times faster than overall personal consumption spending and almost 4 times faster than spending on goods (McKinsey). As a venue, you have a great opportunity to capitalize on these trends as well as the principle of scarcity by offering unique VIP experiences in limited quantities.

VIP experiences can include anything from the best seats in the house to Meet & Greets, lounges, pre-show parties, complimentary beverages and meals, special table service, autographed merchandise, shuttle rides to the venue and more. Think about ways to provide exclusive experiences that are rare, like watching your players warm up around your arena, listening to a pre-show soundcheck or attending a Q&A session with the show's director.
Try offering different tiers of VIP packages to give your patrons flexibility to choose the option that's best for them. For example, your baseline VIP package could offer an exclusive meet and greet experience, but you could structure a premium VIP tier above this that includes seating in the first row.
Bundle in everyday perks
Spend some time thinking about what your venue has to offer (especially items that are in high demand and limited supply) and create packages or cross-sell around them as part of your pre-sales. A great example is premium parking: use the add-on piece in the basket to promote an offer like "pre-sale purchasers have first access to premium parking! Click here to add a parking pass to your purchase before these spots sell out during general sales." Not only will this help you promote your pre-sale but it will also generate additional up-front revenue.
There are endless ways that you can bundle in everyday perks to give your patrons a better experience at your venue (that you can also monetize to your benefit). The key to leveraging the principle of scarcity in the process is to make these "limited time offers" or only make them available to a specific audience. For example, one of our casino clients is partnering with a local magazine to create a "Ladies Night Out" event where their subscribers can receive access to tickets in a specific location and a free drink ticket when they input their unique password. This is a great way to create a unique experience that generates ticket sales and helps you evaluate marketing ROI. What if you have certain seats that are difficult to sell? Try a tactic from the sports space: section off seats and throw in a complimentary item, "click here and enter code FREETEE to purchase up to 4 value-section tickets at $15 each, and get a free shirt on game day." Run a flash sale on social media or in an email campaign and watch the sales come in! A free t-shirt could easily be substituted for anything your venue has to offer, whether it's a snack or drink coupon (as in our "Ladies Night" example), a merchandise credit or some of those coffee mugs you ordered five years ago that are sitting in the closet.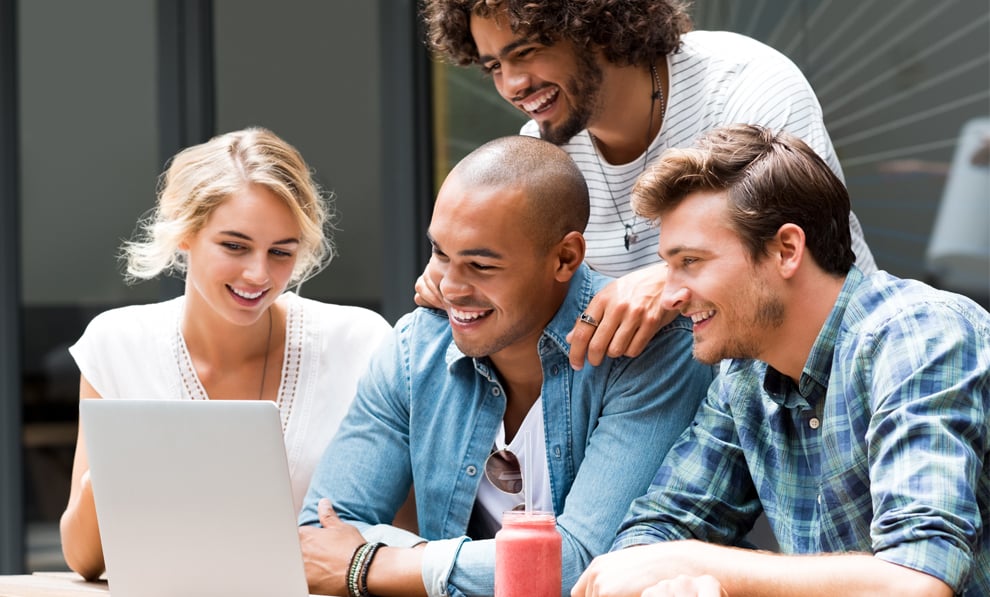 ...All at the same time!
The real win for the box office is the ability to roll out all these ideas simply and efficiently, using location-based qualifiers. Location-based qualifiers can simplify offering both your package sales and your single ticket sales at the same time. You can orchestrate multiple pre-sales at the same time; one for the Fan Club, one for your Members, one for Groupon, etc.
Qualifiers also allow you to facilitate seamless group sales: grab 25 seats for that bachelorette party, make the password the bride's name, and let the group members go online and buy their tickets individually. Group members love the ability to choose their own seats and make payment online, and your venue benefits from receiving more names to follow up with rather than just the contact information of the group leader.
Does your ticketing system support the ability to facilitate multiple pre-sales, develop robust partnerships and sell seamlessly to groups? At accesso, we believe that technology should be the solution, not the problem. If you're interested in taking your ticketing operations to the next level, let's talk!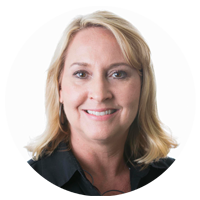 Wendi Yanez – Director of Sales, Major Accounts
Wendi Yanez is an experienced technology sales professional with 20+ years of experience in the online ticketing software and data management industry. Wendi joined the accesso team in 2010 as Director of Sales and brings a proven record of success in working with clients in a consultative role to implement innovative solutions that drive profitable growth. Wendi has personally managed the accounts of several premier Performing Arts Centers, top Fairs, Festivals and City-owned facilities, and is a graduate of the University of California at Santa Barbara.