Give Your Customers Some Credit!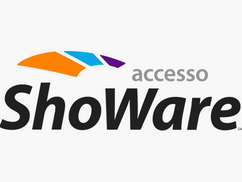 …on account, that is!
Here's a patron feature that should really get more credit — patron account credits! Our accesso ShoWare solution allows you to control and administer patron credits which allow a balance to be held on a customer's account for future use. The policy of many of our clients is not to allow refunds. However, in the interest of providing good customer care, some of our clients allow refunds in the form of customer credits. Not only does this keep your patrons happy while preserving your cash flow (the best of both worlds!), but this functionality also provides you intelligent data that you can leverage for targeted marketing campaigns. It can also help you administer sponsorship packages with ease!
Patron credits allow your customers to purchase advance tickets with confidence. Life happens! We understand there is a difference between a loyal patron's cancellation due to an unexpected event and someone deciding they'd rather go to a baseball game that night. Our system gives you the flexibility to decide those parameters. For example, you could offer a 75% credit if cancellation was made at least 48 hours out, but only a 25% credit for less notice. Keep in mind that a credit allows you the chance to resell that ticket but with less risk since you are retaining all or a portion of its original sale value.
Our accesso ShoWare solution makes it easy to apply and track patron credits using CRM functionality. On your customer's next visit to the box office, their credit balance is automatically displayed as a potential payment option. If the credit isn't enough to cover the purchase in full, other methods of payment can be made in the same transaction to cover the balance.


How about using patron credits as a marketing opportunity? We always find our clients have some of the best ideas — and this is definitely one of them. A small community based theatre wanted to reach out to past customers that hadn't come back to purchase in the last year. Using our accesso ShoWare reporting module, they were able to data mine the system for patrons who fit this criteria. After identifying these patrons, they put $10 in each of their patron credit accounts and sent out a marketing email telling them essentially "We want you back!" The email included information that they were receiving $10.00 towards their next purchase. What a great idea! These soft marketing dollars didn't really cost them a thing, and yet it was a great way to reach out to valuable customers and offer them an incentive to come back.
Patron credits also make sponsorships a breeze! For example, a sponsorship package for the Generous Donor corporation could include a soft $500 credit on their account to be used by their company to purchase tickets, making it easy for your box office staff and for your donors.
So give your customers some credit. This is just one of the many ways that our accesso ShoWare solution helps you build loyal customers and maximize ticket sales.
By Wendi Yanez
Sales Director
Wendi is an experienced technology sales professional with over 15 years of experience in the online ticketing software and data management industry. Wendi joined the accesso team in 2010 and brings a proven record of success in working with clients in a consultative role to implement innovative solutions that drive profitable growth. Wendi has personally managed the accounts of several premier Performing Arts Centers, top Fairs, Festivals and City owned facilities, and is a graduate of the University of California at Santa Barbara.