Four Takeaways From NSAA 2019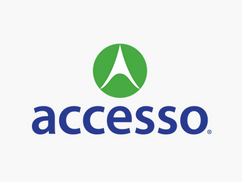 Last week, the accesso team traveled to sunny San Diego for the 2019 National Ski Areas Association Tradeshow and Conference to meet with some of the greatest minds in the industry. We left the event feeling inspired and excited about the future of the ski industry! Read on to hear why.
1. The ski industry is evolving, and guest expectations are changing.
It's no secret that Baby Boomers are phasing out of the ski industry while Millennials and Generation Z are coming in, and the 2017-2018 data confirms this. Only 12% of 2017-2018 ski participants were Boomers whereas Millennials and Generation Z represented a whopping 62% of all skiers. In order to meet changing guest expectations, it's critical to understand the different ways that these younger generations experience your ski area and the factors that drive their purchasing.
Compared to previous generations, Millennials are experience-oriented and will spend more on experiences than material items, which bodes well for the industry at large; however, their expectations are high. In her presentation this week, Traci Mercer of Sabre made a profound statement that, "the single biggest driver of change throughout the travel industry will be the expectations set by non-travel experiences," and this rings especially true for Millennials. Ski resorts will either evolve to meet these expectations or risk falling behind and losing the opportunity to engage with these guests on a deeper level.
Consider the process of booking a restaurant reservation as an example. In the past, you would have to call a restaurant during the hours they were open, wait for someone to answer the phone and for them to check availability in order to make a dinner reservation. Today, with tools like OpenTable and Yelp Reservations, you can check availability across many restaurants, at any time of the day, and confirm your visit in just a few clicks. If you become accustomed to the flexibility and convenience of online bookings, you will eventually develop a preference for the providers who offer this. Even service providers like salons, doctors and daycares allow online booking.
Millennials expect a seamless online shopping experience, whether on mobile or desktop, that helps them better plan for their visit. Making items available online and recommending them through up-sells and cross-sells is not just a way to increase revenue for your ski resort – it's also a way to provide helpful recommendations to your guests. However, the online shopping experience is just the beginning. Guests want the ability to make mobile payments, access apps and receive personalized messages that provide convenience and utility, which brings us to our next takeaway.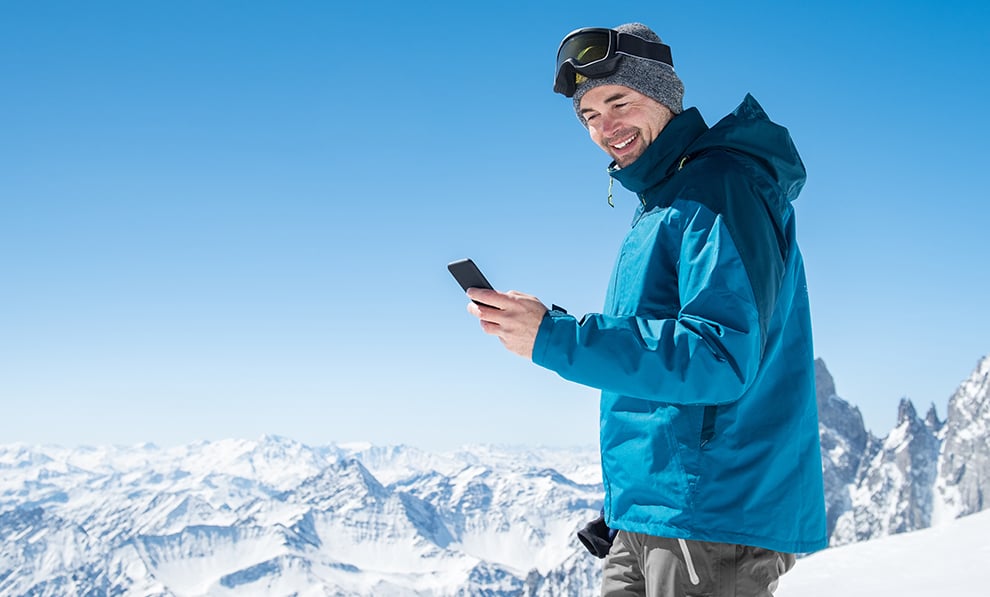 2. There is a huge opportunity to use technology to deliver better guest experiences.
In order to be a forward-thinking business leader, it's important to view this challenge to meet evolving guest expectations as an opportunity rather than a threat. Many of the presentations this week emphasized the importance of harnessing technology that improves the guest experience. Keynote speaker Daniel Burrus discussed the importance of soft trends versus hard trends: "A hard trend is a projection based on measurable, tangible, and fully predictable facts, events or objects. It's something that will happen: a future fact that cannot be changed." (Burrus.com) Hard trends cannot be reversed, but soft trends are opportunities that you can influence and create. Staying in touch with hard trends will help your ski area better understand and predict consumer behavior so that you are prepared to capitalize on these opportunities before it is too late. Some of the technology-driven hard trends that present significant opportunities for the ski industry include wearables and applications, mobile banking and payments, location-awareness and big data.
The time has come for the ski industry to embrace technology that allows for a more personalized guest experience from start to finish. Those of you who attended our presentation by accesso Executive Vice President of Sales & Marketing, TJ Christensen, may find this concept familiar. Luckily, technological advancements have made managing the guest experience easier than ever before. How can you best leverage these opportunities for your ski resort? Consider the three pillars we outlined in our presentation: pre-arrival commitment, an elevated guest experience onsite and increased per-cap spending.
We touched on this in our first point, but the key part of gaining pre-arrival commitment is the ability to sell anything—admission, passes, experiences and events, lessons, rentals and even food and beverage items. Guests want the ability to purchase everything they need prior to showing up on your mountain. The second part is the ability to sell anywhere. It's certainly important to make sure your eCommerce is up to standards, but consumers also want to purchase where they are, whether it's browsing on Google or TripAdvisor, rather than where they have traditionally gone. We anticipate wider distribution channels to become more and more important in the future and empower our clients to take full advantage of this trend through our Ingresso ticketing distribution system.
Regarding the guest experience onsite, it is now possible to deliver customized information to guests that help proactively answer questions and deliver added value. Mobile apps are one way for ski resorts to provide guests exactly the information they need, whether it's a resort map or information on snow conditions, and they can also be used for cashless spending, managing rentals and lessons, and even pre-ordering food for express pick-up. The real opportunity for delivering a personalized guest experience comes with using data to truly understand who your guest is and how they are spending their time, and using that information to provide customized messages and tools for a frictionless experience onsite. This can be done today by developing a central guest identity and enabling a stored wallet for all their entitlements, passes, and payment methods. Watch our webinar to learn more.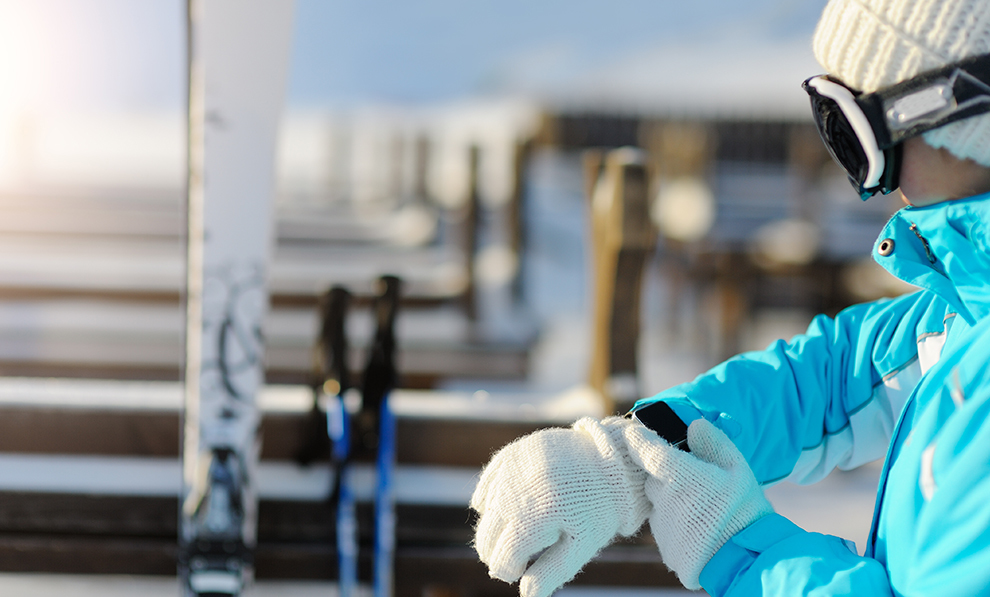 3. Lapsed participants may be a worthy market segment to pursue.
It was exciting to see this year's survey results from the Kottke National End of Year Survey, especially the numbers that pointed to the 4th most successful season on record and an 11% increase in ski visits compared to the previous season! There were a couple of other statistics that drew our attention. The number of lapsed participants (those who have participated in the past 10 years but currently do not) dwarfs all other market segments across the ski industry by a substantial amount, with estimates ranging between 7.5-8.5 million last year. Yet, only 37% of ski areas say they have a specific program to reach out to lapsed customers. In most cases, these programs were directed primarily to lapsed passholders. Don't miss the opportunity to re-engage with people who have visited your resort in the past! The right guest management tools can help you identify these past guests so your marketing team can send a customized invitation to return to your resort
4. Ski areas still struggle with staffing.
Another theme we heard throughout the week was that ski areas are still struggling to find and retain employees. This can cause a serious disruption to your customer service, but technology can help in three major ways. First, give your staff the right tools to make their jobs easier and deliver a better guest experience. If they're spending too much time learning complicated systems or dealing with confusing POS interfaces, they are more likely to become overwhelmed and stressed. Don't forget, these changing expectations for improved technology extend to your staff, too! Investing in an intuitive POS will allow your operators to process transactions quickly and efficiently, allowing your guests to get through lines faster.
Secondly, choosing an enterprise POS system provides a consistent interface across all of your sales locations. This allows you to cross-train employees so they can easily hop on a ticketing, retail or F&B salespoint as needed. Empower your staff to do more to help while providing them with opportunities to engage with customers in a variety of situations across your resort.
Finally, consider ways to shift purchasing from onsite to pre-arrival. By optimizing your eCommerce site, you can reduce the burden on staff ticket windows onsite. Focusing on eCommerce and improving the user experience online can also help you minimize the number of calls from customers with questions. Furthermore, by making more items available for purchase online, such as rental items or lessons, you can reduce wait times for guests onsite and the need for staffing POS and let your team focus more on the customer service relationship. Kiosks, such as our new F&B kiosk, can also be a great way to drive more efficient processes and reduce the staffing burden.
At accesso, we believe that technology should be the solution, not the problem. If you're interested in exploring how our solutions can help you meet growing consumer expectations and improve the guest experience at your resort, let's talk!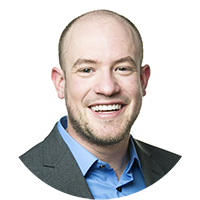 Phil Schwartz — Inside Sales Director
Phil started skiing as a college student in Vermont when he realized the winters would be really long if he didn't! By his third year, he was molding his class schedule in it. After graduation, he moved to Lake Tahoe where he worked in the industry for several years before joining the accesso team in 2015. He is a big fan of powder days in the trees, backcountry, and skiing with friends.