accesso Webinar Series Presents: Advanced Reporting and Business Intelligence with our accesso ShoWare Solution.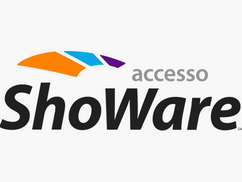 Understanding data is the key to optimizing business operations and growing your patron base. Whether it's knowing how to spend your advertising budget, how to price different sections of your venue, or how to staff your box office, having this information available and easily-digestible can empower you to make decisions that drive the success of your organization forward for many years to come.
For many venues, this entire process can be incredibly daunting. With so much raw data available, it can be difficult to know what trends are worth investigating. Sometimes you don't know a problem even exists until you have the data to support it, but how do you find that information in the first place if you don't know where to look? Plus, the process of pulling reports and analyzing data can be incredibly time-consuming. One of our clients used to spend up to seven hours a week creating reports!
Luckily, there's an easier way to gain insights into your organization. Our accesso ShoWare solution is integrated with GoodData to deliver real-time ticketing intelligence and business analytics to your box office. GoodData analyzes your data and delivers intuitive and suggestive insights through customizable dashboards and an easy to navigate interface, enabling you to make powerful business decisions in a fraction of the time it took before. Imagine what you could do with an extra 6.5 hours of time every week. That's how much additional time our client had once they starting using this tool!
Watch our webinar to learn more. If you have questions or would like a personalized demonstration, let us know about your business needs here or email [email protected].