accesso Webinar Series: What's New in accesso Siriusware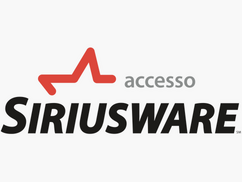 At accesso, we are dedicated to helping our clients exceed guest expectations through innovative technology solutions that are never frozen in time. The latest updates to our accesso Siriusware POS software are designed to help operators increase revenue, reduce long lines and improve guest satisfaction. Our accesso Siriusware Director of Product Management Louis Aguila introduced clients to these exciting new features in a recent webinar.
Updates in Version 4.8.02
eCommerce Enhancements: Clients will now have the ability to display 1Risk liability waivers before a guest checks out. This can be helpful if you have noticed guests are forgetting to sign the waiver after completing checkout. These options will be "per form" rather than system wide, and the default option will remain "after."
F&B Enhancements: Our new Hold and Fire feature helps your restaurant staff provide fast, efficient and accurate service. Now, a server can add an entire order to a sale, but selectively choose which items to fire, or send to the remote printers. This allows guests to first receive their drinks first, and then receive their meal in the correct timing. Also, a new INI setting was added to increase the width of the scroll bar for touch screen environments to help servers see the entire check.
Retail Enhancements: The new Dynamic Pricing rule for Matrix items gives you more flexibility to price retail items. This rule is designed to take in various account attributes (such as size or color) and price based on that. You can also combine this rule with other conditions that we already have (like date, time, Salespoint and more). It will fire regardless of how the item is added, either by scanning, through the itemtree or inventory lookup. You can create rules that either set the price or set a discount, and this is also ecommerce friendly where the purchaser would select both attributes and the pages will then show the price based on their selection. We also added a new feature for Retail which is the ability to clone an item that is added to the sale.
Updates in Version 4.8.03
eCommerce Enhancements: Our redesigned eCommerce header will introduce a fresh new look to your online site and make it easier for users to navigate and purchase. An Item Tree Dropdown is now available, which allows visitors to easily find any folder without going back to the main page, and a Mini Cart lets visitors quickly see everything in their cart and go right to check-out. The new header is mobile-friendly and will adjust accordingly based on screen size.
F&B Enhancements: For the accesso Siriusware F&B module, we have added additional capability to Table Recall where you can now set a custom SQL statement to determine exactly what tables are being recalled. Previously this was a hard-coded feature and there was not a possibility to change it. In addition, you can now add labels and carriage returns to the table buttons. This cleans up the buttons and adds the information your servers need at a glance. And lastly, we added additional information in the Table Split dialog to include the modifiers and prices, so your servers do not need to leave this screen when splitting the table.
Retail Enhancements: Another feature we are excited to share is the ability to sign a 1Risk form at the POS using a connected touchscreen. This is especially helpful for summer operations. This replaces where paper forms are currently used to sign liability waivers, such as with camp registrations. It can also be used if guests do not sign the 1Risk form online and need to sign on the spot as they arrive. This can greatly reduce all paper forms and align how forms are signed online and onsite.
Membership Renewal Enhancements: We have also added the ability to quickly renew a member. Quite a bit of time was spent coming up with the fastest approach for an operator to service the guest they are working with while still giving the operator all the information they need. The quicker membership renewals feature can be used for early auto-renewal pay off, renewing to the same level, upgrading or downgrading. In addition, any level change rules you have set will be applied when the new pass is added to the sale.
Ski Enhancements: Our ski resort software enhancements for accesso Siriusware version 4.8.03 will help your rentals shop streamline operations and move guests faster. One of our clients informed us that about 10% of their guests needed special assistance (since they had a unique circumstance, such as a special shoe size, that prevented the DIN value from auto-assigning). Now, when that happens, rental techs can be automatically notified so they can prepare the equipment in advance. Secondly, you can now set up Rental Cards programs with date, time, usage, day of week restrictions.
Watch our webinar to learn more, including what's on the roadmap for the rest of 2019. To see what our accesso Siriusware solution can do for your venue, contact us here or email [email protected].