accesso Webinar Series: What's New in accesso ShoWare (September 2018)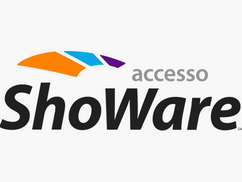 At accesso, we invest heavily in Research & Development because our industry demands it, because our clients benefit from it and because it makes a positive difference in the guest experience. Innovation is core to our business and our partnerships. In 2018 alone, we invested $20 million to help our powerful solutions evolve to meet new demands. We recently asked Joe Wettstead, accesso ShoWare Director of Client Success, and Drew Belmont, accesso ShoWare Product Director, to take us through some of the most recent enhancements to our accesso ShoWare box office ticketing solution, including brand new Flexible Bundle functionality.
In January, when we last spoke about our accesso ShoWare product enhancements, we discussed the thunderous pace at which we were rolling out new features to the ticketing platform throughout 2017. We are happy to say that, midway through 2018, we have maintained that pace and are expecting to exceed that volume of production by the end of the year. Our team spends countless hours researching and testing new ways to make our box office ticketing platform bigger and better year-over-year. High output of these features means that we are able to listen to our clients' needs and quickly turn around these requests into valuable functionality.
One of our biggest enhancements to the accesso ShoWare box office ticketing system last year was Ticket Resale. Ticket Resale provides many benefits for organizations from large sports arenas to intimate performing arts centers. The Ticket Resale feature allows venues to provide options to their patrons when refunds are not allowed by providing a resale environment that the venue can manage, without all of the mark-ups that are rampant in the secondary market. If a patron cannot make it to a show, they can list their ticket for resale, which essentially places it back into the general inventory at the original price. If the ticket sells, the patron receives the face value of the ticket back, less any ticket fees from either transaction, which are retained by the venue. The venue controls all aspects of the resale process down to the performance, email communication and refund (which can be either in the form of original payment or patron credit).
This year, we noticed a desire across our client base for more direct marketing tools to help facilitate faster sales and more online conversions. Rather than send performance links to patrons with verbiage like "Enter coupon SAVEBIG at checkout," why not embed those links with the password already activated? Now, our accesso ShoWare reserved seat ticketing clients can direct their patrons to a customized event or performance page where the password is automatically applied to the patron's basket. No more hunting for coupon codes online or misspelling the password causing unnecessary phone calls to the box office or lost sales due to frustration. This feature is currently active on all sites.
We know that long lines at the box office can be challenging, and anything which reduces this pick-up method will allow venues to put more focus on the guest experience. Getting people into the venue faster also means more opportunities for concessions purchases, souvenir purchases and even more people stopping by the latest fundraising campaign table for more information. What happens when a guest loses a ticket or wants to transfer it to a friend? Usually Will Call is their only option, but now, with our accesso ShoWare solution's Print@Home Back Up Delivery feature, venues can easily change the delivery method to an e-ticket! This feature also allows a box office to manually send out specific tickets in an order. For example, if a patron purchases season hockey tickets but has only put a deposit down, the box office can email out only the tickets that have been paid for in that order. This is a great tool for supporting ticketing issues and your patrons will love the support!
If you're looking for added security in your box office, we are now partnering with FreedomPay to provide an affordable payment gateway for clients using our accesso ShoWare solution. FreedomPay offers a Point-to-Point Encryption (P2PE) option for your box office using specialized credit card swipes that meet the requirements for higher levels of PCI compliance. We chose to work with FreedomPay because of their reputation and presence in the payment industry. They also work with all major processors in the United States.
While we're discussing payments, we should mention that our recent integration with PayPal® has already exceeded our expectations. This new functionality allows your venue to offer flexible payment options on your eCommerce ticketing site (including PayPal Credit) which can help increase online sales. We have seen a modest increase in online conversions for our accesso ShoWare clients who have enabled this feature, with some of our larger venues boasting a 30% usage rate! Customers appreciate the peace-of-mind provided and love the ease of use.
Our biggest focus of the year thus far has been our Flexible Bundles feature. Flexible Bundles (also known as "Flex Bundles") give venues the freedom to create and sell unique ticketing packages to guests. Pricing will adjust based on specific items in the basket, and the user experience for both the consumer and the box office is revamped and better than ever. As we were working on this feature, we saw an opportunity to improve the guest experience for patrons buying bundled items, which led to the development of another new feature: our Multi-Entitlement Barcodes. This feature combines multiple ticket items into a single, scannable barcode, making redemption simple and seamless. We've also created an Itinerary View that is sent along with the tickets so that patrons can easily keep track of the tickets in their order, as well as those that have been used already.
Watch our webinar to learn more. To see what our accesso ShoWare solution can do for your venue, contact us here or email [email protected].