accesso Webinar Series: What's New in accesso ShoWare (June 2019)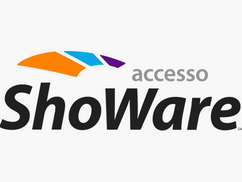 In 2018, our accesso ShoWare box office ticketing solution churned out new enhancements at a thunderous pace. As we moved into 2019, we have continued on this pace to stay ahead of the needs of our clients. Watch and learn about the latest new features to our accesso ShoWare ticketing solution, including our brand new Interactive Seat Maps Functionality, presented by Joe Wettstead, accesso ShoWare Vice President of Client Success, and Drew Belmont, accesso ShoWare Product Director.
Interactive Seat Maps
A major focus for our Product team this year has been the new Interactive Seat Maps Functionality. This enhancement simplifies the purchasing process online by allowing guests to view the seat map for your venue in its entirety, as if they were actually standing in the venue and could physically point to the seat they want. Additional graphic elements have been added to the seats to better communicate special seating circumstances, such as ADA seating and obstructed views. We expect that this will drastically improve the user experience because the layout is now clear and informative. Another major win for this feature is the ability to immediately communicate any additional pricing options for a seat prior to adding seats to the basket. As of now, we display price ranges in the price category legend and users can update the pricing without having to leave the page, thus limiting potential confusion.
Will Call Alias
The next feature we want to dive into is Will Call Alias. With Will Call Alias, you can now provide patrons with a clear and direct way to pick up their tickets, and you can also configure different pricing. This feature is perfect for clients who are selling tickets to multiple venues on the same website or who have multiple will call locations. If your venue charges a fee for will call online, but doesn't in the box office, you can create both versions, so that the online method charges and the box office can select free will call without having to worry about waiving the delivery fee and potentially forgetting to do so accidentally. Moreover, if this tool applies to your venue, it provides for a much better user experience, since you can specify instructions for pick-up in the confirmation email. No more having to combine location information and hoping the guest is able to decipher which is the right one.
Timed Auto-Scheduled Price Changes
This enhancement includes the introduction of a custom time field for scheduled price changes. Users can now offset the time zone to trigger the change any time they would like. This can be used for true day-of price changes as well as better pricing configurations for package sales. As time elapses and performances start to fall off the package offering, you can preset you pricing so that it's triggered automatically.
Smaller Enhancements
When we are speaking about new features, we don't want to lose sight of the smaller requests that can have a big impact. These include Barcode Validation, "Apply to Event" functionality, and User Permission enhancements, as well as Vendor Notification, Reporting enhancements and Theme enhancements.
Barcode Validation: This allows the box office to easily mark a ticket as scanned directly from the order detail, which can help clean up reporting and resolve customer service issues quickly.
Apply to Event Enhancements: Have something you need to change for multiple performances? Now, you can mass-apply changes using filters but specific days of the week. This makes it incredibly easy to make pricing edits when you have hundreds of performances created.
User Permissions: We are constantly adding permission structure to the system as needs arise. With this enhancement, rather than restricting pricing codes individually, you can restrict by the Pricing Code Group. This can be especially helpful for larger venues who have multiple permissions configured.
Vendor Notification: We have added the "Previous Day" search filter, which lets users send performance results on the previous day's sales automatically via email.
Reporting Enhancements: We are constantly updating and enhancing our reports, so look for new filter options, reformatted outputs and faster load times with this release. If there's something specific you are looking for, please do not hesitate to reach out to your Client Services Manager and request it.
Themes: Themes are a great way to collect additional information from your buyers (for example, if you are a dinner theatre and want to know ahead of time what entrée is preferred). Before this enhancement, this information was only available for the venue to see, but now, you have the ability to show responses on the confirmation email to remind your buyers.
Watch our webinar to learn more including what's on the roadmap for the rest of 2019. To see what our accesso ShoWare solution can do for your venue, contact us here or email [email protected].