accesso Webinar Series: What's New in accesso Passport Online Ticketing (February 2020)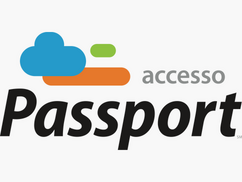 Guests expect a top-quality online experience when planning their leisure activities. With our accesso Passport online ticketing system, you can deliver a beautiful and intuitive shopping experience to guests that results in higher conversion rates, larger basket sizes and more revenue for your organization. Watch and learn about the lat­est new fea­tures to our acces­so Passport system, includ­ing our brand new Media Reloads for the Ski industry, in our webinar pre­sent­ed by Shane Broffman, acces­so Director of Product Management & Design.
Ski Enhancements
Our scalable cloud solution brings powerful cross-sell and up-sell capabilities to eCommerce storefronts that drive per cap spend online. ​For accesso to bring a resort's eCommerce into new heights, we focused our efforts on the ability for valued guests to reload their previous ski passes with new entitlements. ​Skiers around the world have grown accustomed to a streamlined access control process, and with our accesso Passport solution, we can get them on the mountain quicker.

RFID Media technology is the way of the future, and the benefits for skiers and resorts are endless. Using reloadable RFID media cuts down costs for your ski resort annually. Instead of single use tickets or cards, skiers are now able to reload the same media card as often as they'd like, season after season. This works for both season passes and daily tickets as well. There is a unique number located on each reloadable card which connects them to each skier. The gates at each lift can quickly scan the chip from the pass even if it is located in the pocket of a skier, which gets skiers on the mountain faster and frees your staff from having to scan tickets, allowing them to focus on other areas on the resort.
Stored Payment with Identity Service
Consumers expect to see express payment methods like Apple Pay, Google Pay, and Amazon 1-Click available when shopping online. ​To answer this trend, our accesso Passport eCommerce ticketing system now offers stored payments when using accesso's identity service. With our eCommerce engine, guests can now: ​
Securely save their credit card for future purchases ​
See saved card in their account
Enjoy a streamlined checkout process with faster transaction times and fewer clicks
Store up to 5 cards via Token directly with the Payment provider. These cards are not accessible in the ticketing data. This enables accesso to offer best-in-class security with payment tokenization.
eCommerce Trends That Drive Solutions
In 2014, accesso began to look at Mobile Ticketing as the way of the future for eCommerce. That decision was paramount to the growth that has transpired since. ​ Looking into the data from our eCommerce ticketing sites has given us excellent insight on how to execute a ticketing strategy for mobile users.
Mobile Transaction Volume​: ​ More customers are using mobile devices to purchase tickets. In 2015, 73% of transactions were on desktop versus 27% on mobile. In just four years, we've seen this statistic flip to 65% on mobile and 35% on desktop.

Mobile Transaction Time​: Transaction times are the lowest for mobile (1 minute, 45 seconds) compared to tablet (2 minutes, 33 seconds) and finally desktop (3 minutes, 7 seconds). When we analyze the data further, it gives us unique insights into user behavior on different channels. Mobile users value simplicity and speed of purchase, and they purchase same day or near same day tickets. ​Desktop users, on the other hand, value research and planning their experience. They are more likely to purchase tickets in advance. Interestingly, Tablet users don't tend to make purchases—instead, they value browsing.
Mobile Cart Value: Mobile orders tend to be smaller, with a 25% lower cart value than desktop and 17% fewer items purchased. However, this is because most Mobile users are buying for themselves rather than in groups.

Simplicity, ease of use, and lower barriers to purchase are fundamental to mobile success.​ Ultimately, your guests want to be able to purchase as much as possible in advance. They want to enjoy their time at your venue, not stand in lines upon their arrival. The impacts of this trend on the digital experience has permeated every nook and cranny of the eCommerce/Marketing Landscape. ​Successful ticketing strategies must prioritize optimization for mobile users. ​

Have you checked to see if your online ticketing storefront is optimized for each channel to keep up with the needs of your guests? Keeping your eCommerce speeds up to the expectation of users from all 3 platforms is a very important piece of closing the sale. If your eCommerce site is lightning fast on Desktop but lags even a little bit on Mobile there is the potential to lose out on revenue.
Watch our webi­nar to learn more and see the projected 2020 Roadmap for our accesso Passport online ticketing solution. Feel­ing like your tech­nol­o­gy is falling behind rather than mov­ing for­ward? Let's talk. We'd love to help you grow your busi­ness and cre­ate con­nect­ed guest expe­ri­ences. Drop us a line here or email sales@​accesso.​com!