accesso Webinar Series: Unlocking the Secrets in Your Ticketing Data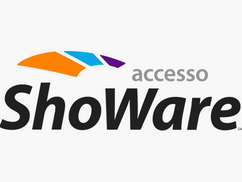 Understanding how to access and interpret data is a fundamental part of improving your business processes; however, with an endless array of reports and data available, it can be difficult to know where to start. At accesso, we empower our clients to make data-driven decisions about their business. In a recent webinar, accesso ShoWare Vice President of Client Services Joe Wettstead and Front-End Developer Martin Speer shared their expertise on how to effectively use data gathered from the accesso ShoWare solution and Google Analytics.
Google Analytics can be a valuable tool to gather information about your patrons and how they interact with your website and the products your venue offers. The accesso ShoWare box office ticketing system has an extensive array of options and tools to improve reporting in Google Analytics and to make set-up and deployment as easy and reliable of a process as possible. With the right reports, you can turn your data into valuable insights. With a Google Analytics integration, your venue can determine things like how long the average user views your site before purchasing, at what point in the purchase process users abandon your site, where users are geographically coming from, which traffic sources produce the highest conversions, visitor demographics, and even things like how well your marketing campaigns are working and how much revenue they are generating. We've taken the time to develop a robust data layer which feeds ticketing and sale information from the accesso ShoWare event ticketing software directly to Google Analytics.
Data is power. Strangely enough, very few organizations take the time to seize the opportunity to mine for information, understand their data and reap the rewards from the insights provided to them. Before you can dive into data mining, it is important to understand how data can help your business grow. There are a few key takeaways to focus on.
1) Increase Sales
Google Analytics supplies a unique set of insights which can be leveraged to generate more sales. It lets venue operators see information not available in the accesso ShoWare ticketing system. Analyzing your data can provide insight into why users didn't convert, or where they came from, allowing you to make adjustments to your ticketing pages and even your system at large. For example, if you notice a large number of mobile purchasers, you may want to activate the accesso ShoWare solution's integration with Apple Wallet in order to give these purchasers a better experience onsite.
2) Improve Marketing ROI
You can also use Google Analytics to fuel better decision-making about marketing efforts, whether it's figuring out how to structure an advertising campaign or even what products to offer for sale online. The Traffic Sources Report shows how guests came to your site, which can help you determine the effectiveness of any recent ad campaigns and where to adjust spending. You can also pinpoint the geographic location of your website visitors which can help your venue design targeted marketing initiatives that improve marketing ROI.
3) Improve User Experience
It's important to understand what kind of first impression your website makes on guests. The Real Time view in Google Analytics is a great way to see how your website is being utilized by guests. It gives insight into the number of users on the site and what they are doing at any given moment on the site. More specifically, it gives venues an overview of what pages guests are flocking to and how much time each guest is spending on each page. Google Analytics also allows you to see how many people visited your website but immediately left, which means that they didn't find what they were looking for. This will give your venue the chance to optimize your website by revealing which pages could be adjusted to be more effective and impactful. By updating these pages, you can reduce patron confusion on your site and help drive more ticket sales for your venue. Watch our webinar to learn more.
If you have questions or would like a personalized demo of our accesso ShoWare box office solution, let us know your business needs here or email [email protected].