accesso Webinar Series: Sell More With Our Dynamic Pricing Calendar!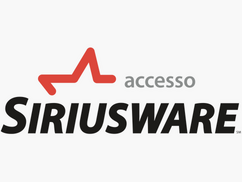 Dynamic Pricing is a creative way to capitalize on supply and demand trends while offering guests incentives for purchasing in advance. First introduced by the airline industry in the 1980's, this pricing strategy has since spread to a variety of other industries including hotels, sports franchises and even regional theatres. Our accesso Siriusware solution's Dynamic Pricing eCommerce Calendar works with capacity-based pricing rules to help increase revenue and drive attendance, all within a compact and easily-visualized monthly calendar view. Phil Schwartz, accesso Siriusware Inside Sales Director, recently presented a webinar on this new offering and the benefits it provides to both venues and guests.
Our accesso Siriusware solution's Dynamic Pricing eCommerce Calendar gives guests a powerful new way to purchase from your online store. This calendar can be used for ski resort ticketing, online season pass sales, museum ticketing, zoo ticketing, attractions ticketing, aquarium ticketing, special event tickets and anything else that you want to sell online! For those venues who choose to offer discounted pricing on advanced purchases or certain off-peak times, guests will have a new way to shop online. The calendar view will show guests a range of different prices for one or more options, and it can also show available quantities before prices are due to increase (such as "14 remaining at this price"). This allows guests to make quick comparisons and weigh whether they'd like to save or visit on a peak day. Another benefit is that guests can take advantage of early bird savings, and you have the power to influence advanced purchases by offering such discounts.

Simply put, our accesso Siriusware solution's Dynamic Pricing eCommerce Calendar can help you increase advance sales by automatically pricing items every day with easy and adjustable tools. By pricing properly for demand, you can drive advanced purchases and boost sales during periods of low demand. Influencing guest behavior by creating an incentive to visit on off-peak days can be a great way to drive attendance throughout your season or lower-visitation times. If initial volume is low, your team can create price tiers that allow prices to rise naturally based on demand. The bottom line is that guests buy earlier when they have an incentive: this helps lock in revenue, keeps guests happy and creates predictability on visitation numbers.

It's easy to configure robust dynamic pricing rules using our accesso Siriusware solution's Dynamic Pricing eCommerce Calendar. For example, you could have a baseline price (your first price tier) of $45 for an adult ticket that is offered Monday through Wednesday. You could set up multiple consecutive price tiers that would be automatically triggered based on inventory (for example, prices could increase to $70 when only 20 tickets remain) or day of the week (for example, a same-day purchase could be more expensive and you could also set up a standard weekend ticket price). At the same time, you can offer a set discount for guests choosing to purchase two weeks in advance, for example. The possibilities are endless!

Another great feature of our accesso Siriusware solution's eCommerce Calendar is that you can limit the number of items on the calendar view without restricting your guests' ability to purchase these items. We typically recommend displaying no more than 2 items at a time (such as an adult ticket and a child ticket), but if you had a senior ticket, for example, you could still present this option to a guest once they click on their day of choice. Additionally, for clients utilizing reloadable RFID media, we can direct guests who enter their WTP number online to a customized eCommerce Calendar that only shows items available to that specific pass type, saving time and resulting in a better shopping experience.
In addition to this new variable pricing calendar, our accesso Siriusware solution also offers an Event View Calendar. Our Event View calendar gives guests an easy way to stay apprised of special events at your venue, quickly view pricing and availability, and purchase tickets. You can control how availability is displayed (for example, you could decide to start showing availability when there are "10 remaining at this price" in a blue font, and once this drops to 5 remaining, show this in red font), and you can add pop-ups with images and descriptions to give your guests even more information.
Watch our webinar to learn more. If you have questions or would like to learn more about our accesso Siriusware solution, contact us here or email [email protected].