accesso Webinar Series Presents: What's New in accesso ShoWare - Our Latest Product Enhancements.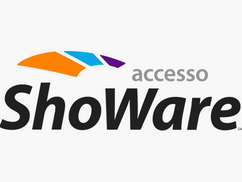 At accesso, we invest heavily in our solutions because our industry demands it, because our clients benefit from it, and because it makes a positive difference in the guest experience. In 2017, we made over 70 enhancements to our accesso ShoWare ticketing solution, many of which were influenced directly by our interactions with clients. Val Wierenga, Product Director for our accesso ShoWare solution and Joe Wettstead, Director of Client Success for accesso ShoWare, introduce us to the biggest updates from 2017 and how they can help drive ticket sales and simplify operations.
With our accesso ShoWare ticketing suite, our product strategy is quite simple: to build a solid, effective and innovative solution and get it to clients as quickly as possible. This is accomplished through close collaboration with our clients, partners and industry leaders. Whether it's a formal request made to a Client Services Manager or an off-handed remark at INTIX, our team is always listening for feedback and working toward building a better product with our clients in mind. We love to brainstorm on new and creative ways to use our event ticketing solution, and are always excited to help clients find the best and easiest ways to meet their business needs.
Our 2017 enhancements can be grouped into four general categories: technical enhancements, communication enhancements, sales outlet enhancements and power enhancements. The technical enhancements are features that could easily be missed on the system but help keep the technology running smoothly and in some cases, offer new and innovative opportunities to sell tickets. Some of these include our Personally Identifiable Information (PII) update, which is designed to protect both our clients and their patrons by masking information from inactive patrons, and a QR Code Generator that allows clients to print ticket barcodes on wristbands and other formats.
The next area of enhancements relates to communication, both in terms of how our clients communicate with their patrons as well as how we communicate with our clients. Since we rely on a continuous deployment strategy for our accesso ShoWare event ticketing solution, we are constantly releasing new enhancements, but we found that on occasion, some were going unnoticed. To make our updates more accessible to clients, we built an announcement tool in the backend of the system. Now, when an important feature is waiting, clients will see a note from us letting them know more about it. Other communications enhancements include an Item Breakdown Report, which allows clients an intuitive snapshot of sales performance, an expanded Performance Level Messaging and Contract Templates.
One of our most exciting updates of the year has been our integration with Ingresso, a global distribution system that accesso acquired in 2017. Ingresso can now connect directly into our accesso ShoWare ticketing system, allowing for low-cost distribution of tickets in a seamless, dynamic environment. The Ingresso platform is used by some of the biggest venues in Europe, including London's West End and Broadway, to increase incremental sales with minimal effort. Some clients see as much as a 240% increase in ticket sales!
In addition to the Ingresso integration, our product team also worked on adding pricing code enhancements to help clients easily administer promotions, preserve higher-value inventory and offer tickets to patrons fairly. We expanded our solution's dynamic pricing tool, and we also built in restrictions to ensure that clients can maximize their revenue. For example, if a client was working on a Valentine's Day promotion where they only wanted to offer a limited amount of VIP tickets at the regular price, they could restrict the offer to the first 50 purchasers and impose a two-order maximum, and configure both conditions to run automatically.
Our Power Enhancements involve core features that clients use regularly that our product team wanted to make even better. We are excited to announce that we've now integrated with PayPal® to offer PayPal Checkout and PayPal Credit for our clients' eCommerce stores. Partnering with this trusted vendor gives our clients' customers another way to pay, which has proven across markets to increase online conversion rates. Patrons feel secure using PayPal Checkout, and having the option to pay with PayPal Credit opens up more opportunities for higher-value purchases. PayPal found that 40% of their PayPal Credit users say they spend more online because it was available, and their transaction sizes were up to 68% larger (PayPal).
Watch our webinar to learn more. If you are interested in learning more about our accesso solutions, let us know about your business needs here or email [email protected].