accesso Webinar Series Presents: The Latest in Ski Industry Innovations from accesso.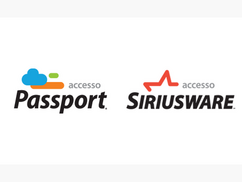 Ski resorts face a unique set of operational challenges, from managing customer data throughout a visit to ensuring guests have quick and easy access to the gear and services they require. With over 20 years of experience in ski, accesso truly understands the unique needs of ski areas.
Our accesso Siriusware solution has recently added even more exciting features with ski in mind, underscoring our commitment to serving the ski industry as a fully-integrated, end-to-end ski ticketing and point of sale solution. Our new 1Risk electronic waiver integration makes waiver management quick and simple, with fully hosted electronic waivers that can be accessed from any accesso Siriusware point of sale, from your website or from any self-entry station. Waivers can be directly attached to your customer's record in the accesso Siriusware solution.
Our redesigned Seebooks scheduling tools make it easy for your teaching staff to see their class schedules online. The fully responsive site means staff can easily pull up schedules on their smartphone, tablet or laptop. Staff can view schedules by day, week or month, create notes attached to a class to help them keep track of where they've left off with students, and even attach a customer record with a photo to help put names to faces with new students.
Our accesso Siriusware self-entry pages have also been redesigned with a sleek modern look and improved user experience, Guests can easily answer a few quick questions to set up their profile to reserve ski rentals, allowing for a fast and seamless experience at the rental counter.
Looking to revamp your eCommerce experience? Our accesso Passport solution has also been fully redesigned for ski, providing a myriad of exciting new possibilities for your online ticketing. By providing strategically placed up-sells, cross-sells and quick-sells, as well as an easy to use and fully responsive user interface, the accesso Passport eCommerce solution can drive 20-30% increase in incremental volume for your eCommerce sales.
The accesso Passport eCommerce storefront provides a beautiful and intuitive shopping experience for your guests, allowing you to offer calendar based pricing for lift tickets, lessons, season passes, rentals and much more. Throughout the shopping experience, the accesso Passport store offers your guests the opportunity to upgrade their selected items to preferred higher value items, to add helpful or necessary items, such as parking, in advance of their stay, or to add additional experiences or items to their cart, helping to drive higher cart values.
Watch our webinar to learn more. If you have questions or would like a personalized demonstration, let us know about your business needs here or email [email protected].