accesso Webinar Series Presents: The Latest in Museum Management Innovations from accesso.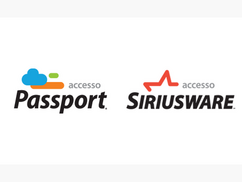 Cultural institutions and museums provide mind-opening experiences to guests every day, but it can be challenging to extend that wonder and awe into your technology solutions. At accesso, we understand the importance of building strong, lasting relationships with your visitors to earn their loyalty and convert those casual guests into lifelong members and donors.
Our comprehensive accesso Siriusware point of sale and award-winning accesso Passport eCommerce solutions now provide a fully-integrated suite to convert more visitors into members, increase donations, electronically manage benefits and provide payment plans!
Within the accesso Siriusware solution, our product development team has built functionality specifically to support the needs of cultural institutions. Membership features have been enhanced with options to set up payment plans, which allow guests to spread out the cost of a membership to better fit their budget needs. Operators can also offer auto renewal options, which allow guests to opt-in to automatically renewing their membership each year, saving time for guests and increasing member retention for your venue.
One of the most challenging parts of membership programs is tracking benefits. Our accesso Siriusware solution allows operators to easily issue and track membership benefits and entitlements, from guest passes to discounts and much more. No more printing paper membership coupons and mailing them - guest benefits can be pulled up digitally in the software for quick and easy redemption, and our software tracks guest benefit usage so you can see what entitlements are most popular, when they were used and more.
Today's guests have high expectations for their eCommerce experience, and our accesso Passport solution your venue can deliver truly seamless and intuitive online shopping on any device. The accesso Passport solution offers our award-winning eCommerce platform paired with the partnership of a dedicated client support manager to provide personalized 24/7 support for your venue.
The accesso Passport solution is maintained by our talented team of agile developers and rigorously tested by our quality assurance specialists, with new updates launched every two weeks. In recent months, we've added a new membership tool to help you walk your guests through the process of choosing a best-fit membership option for their family and then filling out the proper information to start their membership. We've also added a way for your existing members to sign in and view the benefits they have available, redeem some or all of those for tickets or items. They can then check out with a mixed cart of free, discounted or full price items all within the same easy-to-use storefront.
Watch our webinar to learn more. If you have questions or would like a personalized demonstration, let us know about your business needs here or email [email protected].