accesso Webinar Series Presents: The Latest in Casino Ticketing Innovations with our accesso ShoWare Solution.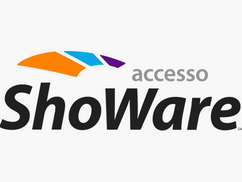 Managing a business always presents a diverse range of challenges, but managing casinos in particular can be strikingly complex. From food and beverage services to gaming and entertainment, your guests expect a lot from your venue! Having a great partner for your entertainment ticketing needs can make a world of difference, and our accesso ShoWare solution offers a number of tools to streamline and simplify your ticket sales.

According to the 2016 Indian Gaming Industry Report by Casino City, the growth rate of non-gaming revenue at Indian gaming facilities was more than double that of gaming revenue, providing guests with a great ticket purchase experience can have a very positive impact on your bottom line. The accesso ShoWare solution provides a cloud-based, fully hosted and PCI Level 1 Certified system with the ability to sell tickets both onsite and online all in real-time across a single database. As a hosted system, the accesso ShoWare solution provides support, reliable uptime, backups, redundancy, security and compliance.
To support eCommerce transactions, our solution offers secure online sales with a streamlined checkout process, private label branding to keep your brand front and center, in-house control, reserved seating and general admission capabilities even within the same seat map. Our fully responsive design accommodates any device a guest may be shopping from and has access control functionality to scan and validate tickets as well as gift card payment solutions and EMV compatibility.
Unlike many ticket solutions, our accesso ShoWare platform is fully customizable to maximize your venue's ability to customize your eCommerce and promote your brand. Plus, the store provides tools to configure up-sell and cross-sell messaging throughout the purchase process to encourage guests to upgrade their experience or add additional items to their cart, driving higher cart values and increased revenues.
Tickets can also be arranged in packages or bundles to encourage multiple-item purchases, and automatic dynamic pricing tools allow you to incentivise guests to buy early for the best value, run limited time offers and more. With integrated email marketing tools, white label branding and a wide variety of pre-configured reports to educate your business decisions, managing your eCommerce storefront becomes fast and simple.
Recently, pricing code enhancements have been added to our system to support the live entertainment industry in particular, allowing venues to administer promotional discounts with automatic and adjustable sales limits, preserving higher-value inventory and offering tickets fairly to customers.
Other recent system enhancements include improved ticket delivery options. Guests can now store their tickets on their mobile phone with Apple Wallet and also forward tickets to other group members who might be arriving separately at your venue. New print-at-home enhancements allow guests to access and print tickets through an HTML link that is updated in real time, with additional sponsor at ad areas for your venue to utilize for increased branding opportunities.
Every venue has its own unique needs and concerns, and our accesso team is happy to help you determine if our solutions can provide added value to your business. Watch our webinar to learn more. If you have questions or would like a personalized demonstration, let us know about your business needs here or email [email protected].