accesso Webinar Series Presents: The accesso Ecosystem - Redefining the Guest Experience.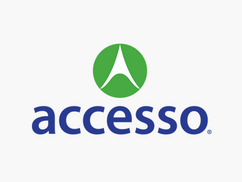 The modern guest demands a seamless and sophisticated experience at your venue, and our job is to provide the technology that makes it possible. Over 1000 clients worldwide utilize our comprehensive solutions for ticketing, point-of-sale and virtual queuing, and with our recent acquisitions, our product portfolio continues to expand to new areas including distribution and customer engagement. While our solutions may appear siloed in these separate categories, the reality is that they are all part of a connected system that is constantly evolving to bring a more cohesive and powerful offering to our clients. Our Chief Technology Officer Eric Petrusic introduces us to this concept of the "accesso ecosystem" and what it means for venue operators, guests and future development.
At accesso, we believe technology has the power to redefine the guest experience, and it was a negative guest experience that inspired our virtual queuing product to be created in 1999. The resulting company, Lo-Q, was established in the United Kingdom and has since won the coveted Queen's Award twice, for both Trade and Innovation. In 2012, Lo-Q acquired the US-based theme park ticketing company accesso and decided to adopt the company name accordingly, rebranding their products as accesso LoQueue and accesso Passport. The following year, the newly-formed accesso acquired and rebranded Siriusware Salespoint Solutions, known for their innovative ticketing and point-of-sale in the ski and cultural markets, as accesso Siriusware. In 2014, accesso acquired ShoWare, a reserved seat ticketing platform servicing live entertainment, performing arts, fairs, tours and attractions, which was rebranded as accesso ShoWare. Most recently in 2017, we acquired Ingresso, a UK-based global distribution system for entertainment ticketing, and TE2 (The Experience Engine) which is a guest experience platform that services a diverse and growing marketplace.

We think of the accesso ecosystem in two ways. The first includes the parts of our own product suite. Each product has its own unique strengths, and our goal is to leverage them in such a way that these strengths are magnified by being paired together in helpful ways. For example, clients using our accesso Siriusware solution for simplified sales and guest management can utilize our award-winning accesso Passport hosted eCommerce solution to manage member benefits online. The second component includes the external providers we partner with to bring our clients a complete solution. Currently we partner with over 75 organizations that include payment platforms, CRM systems, fraud detection platforms, hardware companies and more.

We continue to refine our solutions with the end consumer in mind, which means understanding where consumers are purchasing, how these trends are developing and where there are opportunities to expand. Many in the leisure and entertainment industry consider onsite point-of-sale to be the traditional channel, but we actually see online sales as the "new traditional" since more and more people are shifting to buying online and especially, shifting to buying on mobile. Some of our clients even report that over 50% of their sales occur on mobile. Newer channels that can help drive significant results include distribution and functional apps.

Beyond commerce, there is a clear trend in the entertainment markets to consider how we are enhancing the guest experience. It's not just about how we are enticing greater spend in the short-term, but about how our clients can shape the guest perception of the venue, which in turn drives loyalty and intent to return. We see four technological building blocks of guest engagement: apps, wearables, queuing and customization. While these can be leveraged individually to address common issues (such as long lines in your venue) or help drive sales, they can also be combined to bring your guests a powerful and personalized experience. Aberdeen found that 75% of shoppers favor brands who personalize their messages and offers, and according to SmartInsights, nearly 50% of consumers spend more when their experience is personalized. By unifying demographic, past spending and geographical data, marketers can drive relevant real-time communication to help transform the guest experience. Fitting all of the pieces together can be a challenge, but a forward-thinking provider can help.

Watch our webinar to learn more. If you are interested in learning more about our accesso solutions, let us know about your business needs here or email [email protected].