accesso Webinar Series Presents: Simplify Your Email Marketing with our accesso ShoWare Solution.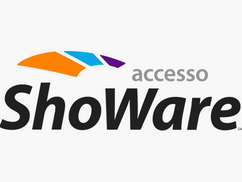 At accesso we believe that technology has the power to redefine the guest experience. Our powerful and innovative solutions deliver breakthrough revenue generating technology for our clients around the world so they can focus on providing outstanding experiences to guests. Through our rapid release software deployment, we look for new ways to streamline the guest experience and simplify operations for our clients. We view each client relationship as a true partnership and as such, we always welcome feedback and suggestions on how to improve our products.
Recently, several of our accesso ShoWare clients approached us to ask about an integrated email marketing tool. While our system did offer the ability to send some messages to customer lists, such as automated event and performance reminders, we did not previously have a way for clients to send newsletters or richly-formatted messages promoting multiple events within the accesso ShoWare platform. Instead, a marketing team would need to export everything they needed to build the newsletter (image and ticket URLS, names of events, dates and times and customer lists) and take the time to import it into their email marketing system.
Our team knows firsthand that this process is extensive. We regularly send email marketing messages at accesso and many of us previously worked in email marketing for venues like yours. After careful research and conversations with many potential partners, we are excited to announce that we have found a solution that makes promoting your events easier than ever before!
Our accesso ShoWare solution is now integrated with Emma®. This fully-integrated platform allows you to build, target, send and track responses to your email marketing directly from your accesso ShoWare system. We chose Emma because they offer powerful tools in a fast and easy-to-use interface, which are both qualities that align with our own design and user experience philosophy. Emma also has a proven track record of helping their clients drive eCommerce and understand their data in a meaningful way.
Implementing this new feature helps streamline the process of your email marketing, bringing it directly within your accesso ShoWare solution, reducing the possibility of errors, and making it simple for your marketing teams to send targeted messages to your customer base. We will even provide you with a pre-formatted template which you can populate with event information, images and hyperlinks in just a few clicks. Imagine how much time this can save you!
Watch our webinar video to learn more about this exciting new feature. If you have questions or would like a personalized demonstration, let us know about your business needs here or email [email protected].