accesso Webinar Series Presents: Simplify and Streamline Your Rentals Process with our accesso Siriusware Solution.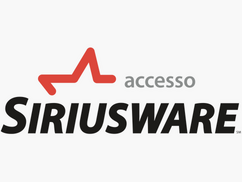 Your guests don't enjoy waiting, so accelerate their experience with technology designed with your ski venue in mind! The accesso Siriusware rentals module offers a variety of helpful and easy-to-use features to make the rentals process speedy and seamless for your guests, so they can get out on the mountain and enjoy the day.
One of the most time-consuming portions of the rentals process is collecting customer data. The accesso Siriusware rentals module allows your guests convenient pre-registration options to save them time when they arrive. You'll also be able to store liability waivers within the system, so return guests don't need to fill out the same form again - saving time and reducing frustration.
With the rentals module, you can easily track inventory and manage liability waivers while providing shorter lines and less paperwork for your guests. Our easy-to-use system means that training seasonal employees is fast and simple, with built-in prompts to help your staff maximize revenue by offering upsells throughout the transaction. The accesso Siriusware system also allows you to gain insight to guest behaviors and needs with real-time reporting built into the software.
When the day is done and guests are coming back to return their items, your rental stations can easily be flipped to return mode. This allows all stations to accept rental returns as guests make their way back from the ski hill, and allows staff to choose between scanning each item in individually (say if a guest rented 3 items on one form but would like to hold on to one of those for a bit longer), or to scan all rented items from a form back in together. Staff can also use our handy storage mode to hold rented items for guests who will be coming back the next day to use their rentals again.
Watch our webinar to learn more. If you have questions or would like a personalized demonstration, let us know about your business needs here or email [email protected].