accesso Webinar Series Presents: Simple Tips to Increase Online Conversions.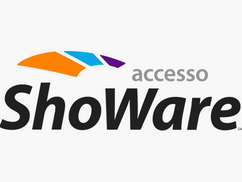 Shopping cart abandonment is a major problem facing all online retailers, whether you are selling a product or the experience of attending a live event at your venue. Business Insider recently estimated that collectively, shopping cart abandonment amounts to $4.6 trillion in lost revenue every year. While some of this loss is bound to happen, there are ways that you can minimize it for your organization and turn abandoned shopping carts into profitable online conversions.
There are many reasons to focus on your eCommerce channel and online conversions that go beyond the obvious increase in sales and revenue. By providing a seamless experience for your online shoppers, you are helping to boost your brand image and their positive association with your organization, which encourages them to become or remain loyal patrons. Furthermore, by shifting more sales to online channels, you are able to ease the strain on your box office and streamline your own operations in many ways.
It's important to optimize your eCommerce site for success because as online shopping becomes more ubiquitous, expectations continue to rise. Some of the top reasons that consumers cite for abandoning their cart include unexpected costs at checkout, a complicated site navigation, and the lack of payment options. Customers also have high standards for mobile shopping experiences, leading to higher rates of cart abandonment on mobile devices.
What does this mean for our clients selling tickets to live events and performances? Whether you are a performing arts center, festival or live entertainment venue, we recommend starting with a few basic principles on your website. Imagine you are a patron purchasing tickets to an event. Can you easily find and purchase the tickets that you want? Is it easy to locate and click your "Buy Tickets" button, or is it buried further down the page or lost in a sea of other calls to action? In general, simplicity is key, and we recommend using ample white space and organized content to keep your website attractive to your visitors. Responsive design is also key, so that patrons can have the same enjoyable experience no matter which device they use.
We apply the same design and user experience principles to our accesso ShoWare solution to ensure the same enjoyable experience throughout the digital guest journey. Our white-label design allows your look and voice to remain consistent, building trust and creating a seamless transition for your users. We use responsive design that preserves all of the functionality of your website for your mobile and tablet shoppers. Plus, with our All-In Pricing option, you can choose to bundle all ticket fees together, so that your patrons can commit to that price right from the start, avoiding any unpleasant surprises at the end of the transaction. Our solution also supports a variety of payment options including gift cards, credit cards, and even payment plans.
As we are always focused on ways to improve our products for our clients and their patrons, we recently released two exciting updates centering around the checkout process. Our streamlined checkout is designed to make this process extremely intuitive and easy to use. All of the steps are displayed on one screen and we use visual guides including automatic error detection to help move your online shoppers along. Secondly, we now provide a guest checkout option so that patrons can bypass the account creation process in order to purchase their tickets with greater speed and efficiency. We know that many of our clients in the tours and attractions industry benefit from this, and we've received a great response from clients in other industries as well.
You can combine these simple tips with creative strategies to drive sales even further to your online channel. Cross-selling and up-selling are two easy ways to encourage your guests to add on items that they may not have originally considered. This can have an incredible impact to your bottom line as evidenced by Amazon's impressive ability to generate a significant portion of their overall revenue through this simple strategy. As we covered in our last webinar, Amazon attributes over a third of their revenue to recommending similar items to their shoppers. For our accesso ShoWare clients, you can use the call-out popup window for secondary offers such as purchasing a package or membership instead of a single ticket, services like parking, or even vouchers for concessions. Our system supports the creation of different upsells for different events, allowing you the opportunity to experiment and see what works best for your venue.
Watch our webinar to learn more. If you have questions or would like a personalized demonstration, let us know about your business needs here or email [email protected].