accesso Webinar Series Presents: Introducing the Shining New Standard in Smart Park Technology, accesso Prism!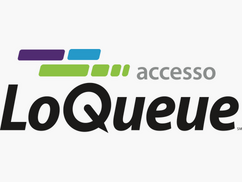 At accesso we believe technology has the power to redefine the guest experience. Whether by making ticket purchases online in advance of their visit or by virtually reserving their place in a long line so they can enjoy other attractions, your guests are always looking for ways to make the most of their leisure time. With the incredible advancements of technology in recent years, attractions now have the power to provide seamless service to their guests from the very first planning stages of their visit.
Historically, the accesso LoQueue solution has been the key to providing our clients' guests with greatly improved experiences throughout the park or attraction. With three means of creating virtual line reservations to take guests out of line, our accesso LoQueue products have offered guests a way to do more, see more and enjoy more - all while driving increased revenues for our clients. Today, our new accesso Prism device unveils a whole new realm of possibilities, allowing venues to connect with and serve guests in remarkable new ways.
No guest wants to wait in line, worry about their wallet, fumble around with keys or access cards, struggle to locate in-park photos or miss out on all the wonderful surprises your venue has to offer. With accesso Prism, guests can enjoy a seamless experience for virtual queuing, payments, photography, special offer messaging, access control and much more.
Our newest innovation, accesso Prism, is a standalone device, with no need for kiosks or charging stations to support its use. The Prism band is waterproof, hypoallergenic, incredibly durable and fully brandable to match your venue. With BLE beacon, RFID, Near Field Communication and Long Range Sub-GHz two-way radio support, the band allows for a vast number of communication options to suit your unique needs, such as secure contactless payments, push messaging, vibration notifications and much more.
Our accesso Prism band offers complete multilingual support and an easy-to-use touchscreen interface, providing a familiar and simple experience for your guests. Built to withstand the rugged environment of a busy theme park or water park, the band also boasts an extended battery life for more than 200 days of virtual queuing usage.
With a staggering list of capabilities and potential uses, the real question remains - how could your venue change your guests experiences using Prism?
Watch our webinar to learn more. If you have questions or would like a personalized demonstration, let us know about your business needs here or email [email protected].