accesso Webinar Series Presents: Increase Online Conversions with our accesso ShoWare Solution's Enhanced Checkout.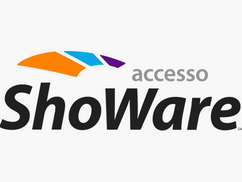 In today's eCommerce landscape, customers expect a shopping experience that is engaging and easy, whether they are using a mobile device, tablet or computer. If a retailer's page is complicated to navigate, loads slowly, or requires too many steps to complete an order, customers are more inclined to abandon their cart. A study by CPC Strategy found that over 68% of all online shopping carts were abandoned, costing the retail industry over $18 Billion dollars in lost sales.
At accesso, we are constantly innovating our product portfolio to help our clients achieve sales growth. We recently saw an opportunity to optimize our accesso ShoWare solution's online component with two new features to increase conversions online: streamlined checkout and guest checkout.
Streamlined checkout gives customers a fast and easy way to purchase tickets to your venue. The entire purchasing process happens on one page, with visual cues and automated error detection to guide the process. Guest checkout makes the process even faster, making it an ideal feature for high volume GA events, attractions, and destinations.
Some of these changes may seem small, but they can make a big difference in your ticket sales. After we introduced these features in July 2016, our clients have reported a significant increase in their online sales. Water Wizz, Southern New England's largest water park located in Massachusetts, experienced a 40% lift in Black Friday sales after implementing streamlined checkout. One of our performing arts clients, Annapolis Summer Garden Theatre, decided to take advantage of both new features and had a whopping 112% increase in Season Ticket onsales!
Watch our webinar to learn more. If you have questions or would like a personalized demonstration, let us know about your business needs here or email [email protected].