accesso Webinar Series Presents: Give Your Guests Financial Flexibility with our accesso Siriusware Payment Plans Module.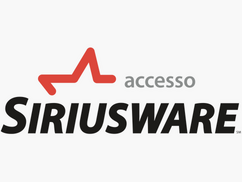 For your guests, visiting your venue might be a big investment - one they plan carefully and save up for over time. How can you help to ease the burden of cost for your guests so they can stress less, enjoy more, come back more often and have a better experience overall? Payment plans are the easy answer, and they can be surprisingly simple and easy to implement.
Payment plans take the larger cost of higher value ticket options, such as a membership or season pass, and spread those costs out over a longer period of time to make them easier for guests to fit into their budgets. For guests who might normally buy a base level membership, payment plans might encourage them to step into a higher value purchase such as a VIP membership. You may even see decreased cart abandonment if your guests know that their cart price can be spread out over several months.
By helping your guests upgrade to these higher value ticket experiences, you invite them to return to your venue more frequently to enjoy all the benefits of their memberships or season passes. When your guests know they can come back again to enjoy more, they can more easily relax and enjoy all your venue has to offer - as opposed to rushing around trying to experience everything in just one day. This means happier guests and more return visits!
With accesso Siriusware, you can also add the option for auto-renewals. Allowing guests to opt-in to auto-renewals helps them save time and never worry about a lapsed membership or pass, all while helping your venue retain passholders.
The accesso Siriusware solution also offers a number of features to help you build your payment plans to suit your unique venue. You choose which ticket products qualify for payment plans, decide on pre-set scheduling for customer payments, and get detailed integrated reporting to see exactly how the solution is working for your venue. Plus, automatic notifications are built into the system so you can easily remind guests when their card is about to be charged.
Watch our webinar to learn more. If you have questions or would like a personalized demonstration, let us know about your business needs here or email [email protected].