accesso Webinar Series Presents: Driving Donations with the Fund Management Features in our accesso ShoWare Solution.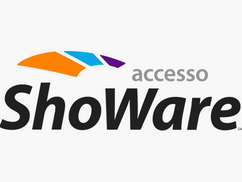 Studies have found that most people are willing to donate to "Round Up" campaigns and enjoy the process: a recent report found that 70% were willing to donate when asked. One might expect that the average donor would choose the minimum amount, but according to our client data, customers are more generous than you may think and actually donate more than the national average. For this reason, it's important to present a variety of options at different price points. You may also be surprised at the people who choose to donate, and have an entirely new list of contacts for future development campaigns!
If you are a theatre or performing arts center whose vitality depends on successful fundraising and development initiatives, you know the importance of making the donation process as easy as possible for your donors, giving them a variety of payment options (mailing a check, dropping off cash, or making a donation online with a credit card) to suit their needs, and communicating with them in their desired format, whether by postal mail, email, phone call, or social media. However, there's another way to reach your charitable donors at an even more convenient time: when they are purchasing tickets to your shows!
With the fully-integrated fund management features of our accesso ShoWare solution, it's easy to create campaigns and collect donations directly from your ticket page. We recently introduced a "Round Up" feature for our clients that enables them to ask ticket purchasers if they would like to make a donation at the end of their purchase, similar to what is commonly seen in grocery stores or increasingly at restaurants. In just a few months, our clients have transformed pennies into thousands of dollars simply by asking.
While most of our client using donations are arts organizations, you don't to have to be a non-profit organization in order to use this feature. One of our clients who has been especially successful fundraising with our accesso ShoWare solution is a large state fair who collects donations for their foundation while selling tickets to their grandstand shows.
Watch our webinar to learn more. If you have questions or would like a personalized demonstration, let us know about your business needs here or email [email protected].